It's day 164 of community quarantine. You made dalgona coffee every day. You received countless packages from Shopee already. And now you're invading the comment section of Harvard's Facebook page with fantastical stories and memories of your supposed time there. Just another day with Pinoys in lockdown.

Wondering how it all started? Harvard University's social media team simply wanted to share some photos of their "Quiet Campus" amid the pandemic right before some students come back for classes, but it seems the serene photos captured the attention of Pinoy netizens, who proceeded to share and comment on the photos like they were true blue alumni of the prestigious university — which resulted into a lot of funny comments. Check out some of the most hilarious comments Pinoys have come up with on Harvard's Facebook page.
The Great Hall

Harvard? What Harvard? Do you mean Hogwarts?
ID


University students relate to this so much. Oh, the good ol' days of getting stopped by the guards and frantically patting your pockets after getting asked "ID mo po?" Apparently, Harvard's guards would just let you in. Sana all.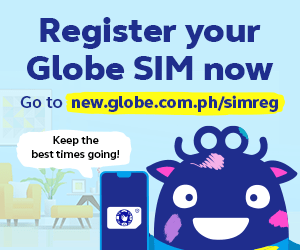 Campus tour

"Feeding time ceremony" — preschool ka lang, teh? Why are you on Facebook? Tita, yung anak mo pooooooo!
Family luggage


Pinoys love to joke about putting a family member in their luggage just to bring everyone on their trip. As if the airport's security measures can't detect a person inside a luggage . . . As if a person can actually survive hours inside a luggage bag . . .
Remy the cat


From beloved pet to siopao . . . Why would you do this to poor Remy . . . He just wanted to study in Harvard!
Not everyone's an alumni

These Pinoys commenting might be "on campus" frequently, but not everyone are supposedly an alumni. Some are simply trying to establish their business there, selling taho, mani, mais and all kinds of things.
A for effort
Pinoys really love their jokes — one went as far as making an account just to comment this. Wow.
An actual student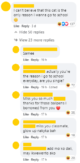 There seemed to be an actual Harvard alumni who was reminiscing about the good old days on campus, but a lot of Pinoys flooded their reply section like they really shared classes with this virtual stranger. That alumni is probably scratching their head in confusion right now.
This is us right now . . .



. . . and we bet this is Harvard.


Happy Wednesday to all Harvard "alumni"!
Which one is your favorite? Tell us below!