When you look back at the chaotic year that has passed, what are you going to remember? Are you going to remember everyone walking around in face masks and face shields like land astronauts? Or maybe the memory of getting intimate with every nook and cranny of your house thanks to quarantine will be the strongest memory. But the best way to sum up this chaotic year is a video of a mall Christmas Tree burning to the tune of Jingle Bells. Read on!
Beth Harmon displays her versatility
eto yung original version pero feeling ko wala makakagets pic.twitter.com/8cWKogCcov

— Iazir (@lazirlight) December 2, 2020
When she's not busy being a chess prodigy, Beth Harmon likes to play Pinoy games in her downtime. Jackstone? She can do all the ~fancy~ exhibitions including around the world, falling star, etc. Pog? Her arm strength can flip all those pogs in one hit! She even has time to play a round of Bingo and you just know she never loses.
elizabeth harmon tambay ng perya pic.twitter.com/yewWOY36FK

— ً (@chrsdle) December 3, 2020
Filipinos are trolling the official Gucci Facebook page
Mga sis bakit kayo nag "ho-how much?" Sa offial page ng @gucci 😭 ayoko na talaga sa facebook pic.twitter.com/Wh2GsUClW4

— Kier Ramos (@kingkongramos) November 26, 2020
While eCommerce has risen significantly since the lockdown, we doubt Gucci would venture into the Facebook marketplace to sell their authentic luxury products. But since they are ramping up on the sponsored ads and some actually land on the timelines of normies like us, Pinoys found time to rain comments asking "Hm?" (Online selling lingo for "How much?").  Doesn't this remind you of that one time Pinoys stormed Harvard's official Facebook page with comments pretending they're alumni? It's simultaneously hilarious and embarrassing.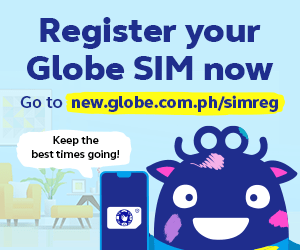 This extreme birthday greeting (which we're totally down to do)
We love making our friends laugh especially on their birthday which is why Ar-j Sta Maria decided to greet his best friend, Restie Camahalan in an unusual way. Ar-J went around Zamboanga City sticking posters printed with Restie's selfie. "Happy Happy Birthday [Restie] sabi ko naman sayo sobrang proud ako na kaibigan kita at gusto ko malaman ng buong [Zamboanga City] na birthday mo ngayon," Ar-J wrote in a Facebook post that has gone viral. He's certainly given us an idea on how to celebrate our best friend's birthdays from now on.
This Swedish mom kept her son locked in a room for decades

Authorities arrested a 70-year-old woman in Sweden after they found she has been hiding her son in their apartment for almost three decades! The son — now 41 years old — was found to be malnourished, his body covered in sores, and he had almost no teeth. He was barely able to speak or walk and the apartment was littered with urine, dust, and dirt. Stockholm police said that the man is now in the hospital and that his injuries are not life-threatening.
Attack on Titan has a new character?!
And it's none other than ya gurl Mimiyuuuh! The hit anime series is about to release its last season on Dec. 7 and there's no telling what would happen. But Mimiyuuuh cast as Captain Levi? That would be phenomenal! Just imagine Mimiyuuuh rawr-ing at the titans and ordering Mikasa around.
It looks like Kim Chiu still can't let go of her meme
Back in May, the actress made a passionate monologue where she fumbled to explain why Pinoys should stay at home. Folks of the internet took her blunder, made a remix, and made it
the unofficial quarantine song
. Well, of the month of May at least. Chiu has since accepted that she is a living meme legend and has made
Bawal Lumabas
into an official song under Star Magic. She has also released merch for charity. Her latest milking of the meme is a series under Dreamscape Entertainment where her character reunites with her siblings to find out they've drifted apart. You can watch the trailer
here
if you're interested.
Funniest Kim Chiu 'Classroom' Memes To Brighten Your Day Like a Flashlight
Funniest Kim Chiu 'Classroom' Memes To Brighten Your Day Like a Flashlight
Bianca Katipunan | May 12, 2020
Kim Bok Joo, anyare?
Netizens poke fun at 
the
legendary Jolina Magdangal for one of her looks that comically mirrors the
iconic Kdrama character, Kim Bok Joo
. First of all, where is the lie? Second, who is supposed to be offended here? Slay Jolina, slay!
This burning Christmas tree with jolly Christmas songs playing in the background is so 2020
A burning Christmas tree with Jingle Bells playing in the background basically sums up the year 2020.pic.twitter.com/vx9Yr1H4pM

— Magatas #JoinAnakbayan (@cededream) December 1, 2020
If you're looking for a video to sum up the chaos that is 2020, this might be it. A netizen captured a minor fire incident burning up SM City Clark's mall Christmas tree. As the small fire raged on, the jolly tune of "Jingle Bells" could be heard in the background. The mall said that they were able to put out the fire immediately and no one got hurt but that video will remain in our hearts whenever we recall 2020.
What's the weirdest thing you've seen all week?