It's that one day that many superstitious people fear and worry about, the one day that all the Jason Voorhees memes come to life and the day when even the littlest inconvenience can be blamed on the day—it's Friday the 13th.
And it's not like any other Friday the 13th, too!
via MEME
So, instead of fearing the ticking of every second of the day, why don't we all share a good laugh and be more positive throughout the day instead?
Will they?
View this post on Instagram
Here's a thought: What if the hunger games fell on Friday the 13th? Will the odds not be in anyone's favor?
A reference we can respect
Yep, this #FridayThe13th pic.twitter.com/uaR9WAwhol

— The Zombie Church®️ (@Thezombiechurch) December 9, 2019
Let's hope this does not put any idea into Mr. Jack Skellington's mind, again.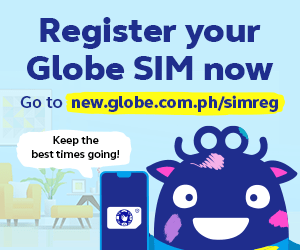 The real curse of Friday the 13th
friday the 13th😂😂 pic.twitter.com/Ekyd5eSXgA

— DvD🇧🇪 (@Dvd54706091) December 7, 2019
Perhaps today's not a good day for generosity.
Someone's got solid Friday night plans
View this post on Instagram
Yep. This seems safe.
Friday with bae?
How I wish I was spending this Friday the 13th 😭 pic.twitter.com/qe9vIvD4rU

— LA CHONA (@dlcrzsc) December 11, 2019
Eh, kaso single ka?
This poor unfortunate soul
My last final is this Friday … as in Friday the 13th. pic.twitter.com/7twEPGgJis

— Alex (@VeggiePapi) December 12, 2019
Hopefully, they passed their test. Let's all lend a moment to pray for her.
1 share = 1 prayer
I swear this works.
Jason is back!
im calling 911 …#FridayThe13th
is real🤣🤣 pic.twitter.com/5g2Mnh78h7

— Keltrixx (@keltrixx) December 13, 2019
And he seemed pretty excited for the day, too.
It's Friday, we can never be unhappy with Friday!
View this post on Instagram
Don't let the date hold the TGIF spirit back! It's finally the end of another stressful week!
How was your Friday the 13th so far? Can you describe it with a meme?