In a world where everything is quickly becoming digital, why not put the digital equivalent of a journal out there? And while we know all vloggers aren't the same and some post vlogs with less than likeable qualities like this guy here, there are others whose lives we're actually interested in.
It's been months since Alex Gonzaga launched her vlog and 22 videos after, here we are still holding our stomach in laughter and begging for more. Alex currently has more than 400 thousand subscribers and her most viewed video is at 2 million. Sure, she's a celebrity, but the views are there not just because she is but because she's also quite a character.
If you're curious, read on!
1. It's an automatic insider on the life of a celebrity
If you've always wondered how a celebrity lives their life off cam, Alex's vlog can answer that. Well, about her life at least. She treats her subscribers to tours in her room and tours in her walk-in closets complete with her own wall of shoes, she cooks in her mom's kitchen, and occasionally raids her family's bags. Because of her vlogs we've also travelled with her to Europe and saw things the media can't report in their showbiz news.
2. Her vlogs are entertaining, almost as if she goes for the first thing that pops in her head
And we're guessing they almost always are. Her vlog on cooking spaghetti with her mom, for instance, was a total cooking show chaos but it had us smiling until the end. In another vlog, Mommy Pinty reveals that she was put on the spot without any warning. And don't we just live for these spontaneous moments? Even Alex's bag raids are true to every sense of the word – bag raids.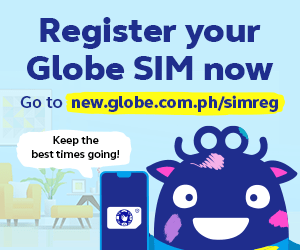 3. She will make you laugh by just being herself
There's no denying that almost all her subscribers are there because she made them laugh. Many people refer to her videos as happy pills or guilty pleasures. Alex's combacks, witty comments, quirks, and antics all make for a video worth watching. But what we're really glad about is that she doesn't need to insult anyone or tell green jokes just to achieve the reputation as a natural comedienne.
4. You will slowly get to know the rest of her family
If all you've known is just the Gonzaga sisters, get ready to fall in love with the rest of the Gonzaga family. Alex's vlog gets you a day at a time into the lives of the Gonzagas and lets you see how close they are with each other. Now here's a family that's not reduced to quarrels every time they're around each other!
5. We get to catch glimpses of baby Seve's life
The next generation of celebrity babies is upon us and we're reminded every time baby Seve makes a cameo in his "Tinang" Alex's vlogs. We get a glimpse of baby Seve (adorably called 'Chamby' by his family) and his life. We saw Alex's perspective on Chamby's first birthday that's golf themed and we even saw how he toured Europe (although he was mostly cranky or asleep).
6. Her endless banters with Mommy Pinty
Through her vlogs we see how close Alex is to her family. Her frequent banter with their mom, Mommy Pinty, will leave you in laughter or at the very least, in giggles. The way she shows affection to her mother is by including her always in the vlogs whenever she can and teasing her to no end. We have to give credit to Mommy Pinty though, if she's in any way annoyed, she doesn't show.
7. We get to see her interact with her boyfriend
Alex's non-showbiz boyfriend Mikee Morada also frequently appears on her vlog, if not in person then in Alex's anecdotes and complaints of missing him. Where Alex is outgoing, loud, and talkative, Mikee appears to be shy, reserved, and easily embarrassed, in other words it's a perfect combination! Being on Alex's vlog and going along with her quirks shows how much Mikee loves his girl!
8. If you don't love her, you will now
Some people might find Alex's character as a lot to handle and a bit annoying but these people clearly haven't watched any of her vlogs. If you get past a video and still find her annoying, comment below! But don't forget to please subscribe!
What do you think about Alex's vlog? Share your thoughts with us!