Making Sense of 'Avengers: Endgame'
Apr 29, 2019 &nbsp • &nbsp Mikhail Lecaros
DON'T SPOIL THE ENDGAME TRAILER:
All over social media, people are either gushing about Avengers: Endgame (us included!) or threatening to unfriend those whose posts spoil the film. On top of serving as the direct sequel to last year's Infinity War, Endgame had a lot to live up to in culminating 11 years, and 21 films' worth of storylines. With veteran MCU directors Joe and Anthony Russo (Captain America: Civil War, TV's Community) at the helm, Endgame is packed with lines, sequences, and moments sure to thrill fans old and new.
Now that a few days have passed since the film's premiere, and before you go back to watch it a second, third, or even a fourth time (no judgments!), here are some points to ponder about Avengers: Endgame. Now, this article assumes you've already seen the movie, as THERE WILL BE SPOILERS, so don't say we didn't warn you!
BACK IN TIME
Many of the film's biggest laughs come from the "time heist" portion of the film, as the Avengers revisit key moments in their past to obtain the Infinity Stones before Thanos (Josh Brolin, Deadpool 2). The main enjoyment here stems from the conceit, spelled out by Bruce Banner's Hulk (Mark Ruffalo, 13 Going on 30), that Endgame's time travel doesn't follow the usual time travel movie rules – here, actions undertaken in the past don't have consequences on the time traveler's original timeline.
But here's the thing: if every action they undertake creates a separate reality that doesn't affect the main one where Thanos snapped out half of life in 2018, then why would it be crucial to stay hidden in each of the past scenarios? What was to stop the Avengers from just taking what they needed and heading back to the present? For that matter, why even bother with period-specific disguises?
The screenplay even goes so far as to have War Machine (Don Cheadle, Hotel Rwanda) and Ant-Man (Clueless, Anchorman) list out every major time travel film of the last thirty years to drive home the point that their actions in the past have no bearing on the future. Now, while this does lead to some absolutely hilarious bits of meta-humor, it gets frustrating when the film picks and chooses when to follow its own rules.
CAUSE AND EFFECT


A direct result of the time-travel shenanigans is that, even if Captain America (Chris Evans, Snowpiercer) put the Space Stone that saved 2018 back where he and Iron Man (Robert Downey Jr., Chaplin) found it in 1970, it still doesn't account for the fact that 2012 Loki (Tom Hiddleston, War Horse) is still running around somewhere with a Tesseract. This is where the need to return the Stones to their original locations falls apart, as it refutes what was said earlier about actions in the past having no bearing on the future.
Why would the stones need to be returned if not to ensure that historical events transpired according to their original sequence? Think about it: If the Tesseract had to be returned to 1970s SHIELD to play its role in Captain Marvel's 1990's origin and, subsequently, ensure the events of 2012's The Avengers, what reason would we have to think that Loki stealing it away in 2012 wouldn't have adverse events on Thanos assembling the Infinity Gauntlet in 2018?
Also, if Gamorra from 2014 travelled to 2023 and ended up staying there (the film isn't clear on whether or not she returns to the past following the climactic battle), then how did Star-Lord acquire the Power Stone in the first Guardians of the Galaxy without her help? Heck, how did Thanos get the Tesseract from post Thor: Ragnarok Loki in 2018 if the trickster god wasn't even around for the events of Thor 2 and 3 (having escaped in 2012)? In any case, one hopes that the upcoming "Loki" TV series will shed some light on the situation.
Long story short: either time travel has consequences, or it doesn't. The film tries to have it both ways, and, while the end result is incredibly entertaining, this should have been avoided.
SOMEWHERE IN TIME

Steve Rogers' ending was beautiful, make no mistake. However, it makes one wonder how this affects her husband, who was mentioned in 2014's The Winter Soldier. Of course, it is entirely possible that the husband in question was Steve the entire time, with him having reunited with her in 1945 (as her visage was considerably younger in Steve's flashback than her 1970 cameo), and SHIELD just somehow never finding out or noticing that Captain freakin' America was married to their boss.
What's less plausible is Cap purposely staying out of historical events to enjoy his second shot at life –he's too sensible and principled for that– unless of course he was doing it to ensure events turned out the way they were supposed to in the future he remembered, but since this movie repeated ad nauseam that events in the past have no bearing on the future, we'll probably get a proper answer to this.
Regardless, tying up Cap's storyline and finally granting him the life with Peggy that he was denied all those years ago (Haley Atwell, Christopher Robin) was the perfect ending for the Star-Spangled Avenger, and may or may not have brought a tear to this writer's eye.
AGE GAME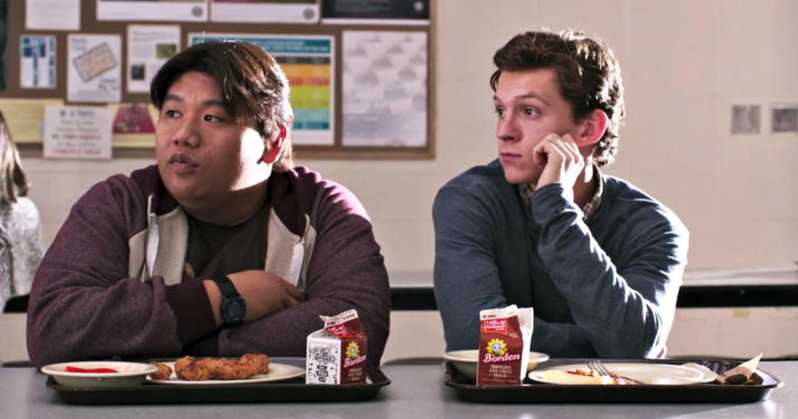 At the end of the film, Peter Parker (Tom Holland, In the Heart of the Sea) returns to Midtown School of Science and Technology, where he is reunited with Ned (Jacob Batalon, Every Day). Poignant, emotional, and heartfelt…until you realize that, statistically speaking, assuming Peter and Ned were both victims of the Decimation, many of their classmates should now be five years older than the they are. Now, the trailer to July's Spider-Man: Far From Home (reportedly the official end of the MCU's Phase 3), shows Flash, Liz, and MJ all class taking part in the same class trip to Europe, so either somebody got held back in high school, or Parker's immediate circle were all vaporized in 2018. How convenient.
A GAME OF STONES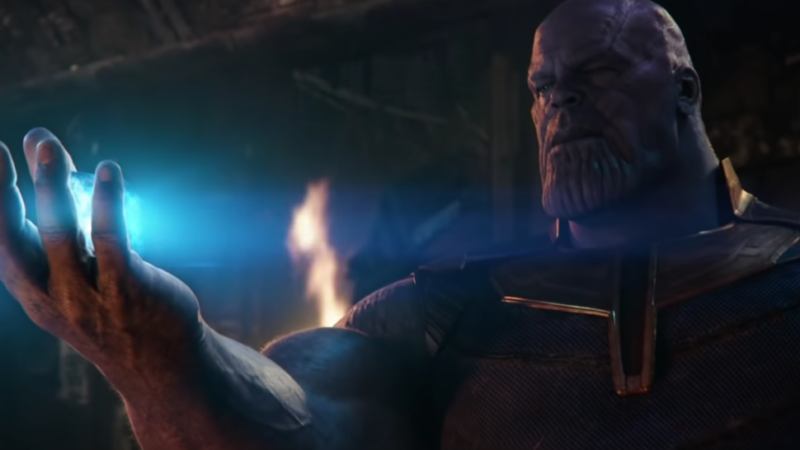 By the time Thanos is defeated, Captain America is tasked with returning the Infinity Stones to their original places in time, including the Tesseract in 2012 New York, and the Aether to 2013 Asgard. The only trouble here is that the items in question were broken down into the Space Stone and Reality Stone, respectively, for Tony to use in making his own Infinity Gauntlet. With that being the case, it's funny to imagine the Avengers hoping that SHIELD never notices that one of their prized artifacts is no longer encased in a cube, but then, since events in the past have no bearing on the future, we guess it doesn't really matter. In any case, it's probably for the best that we don't see how Cap gets the Reality Stone back into Jane (Natalie Portman, Closer) now that it's no longer a mist/sludge thing.
Now, let's talk about the Soul Stone…
WIPING OUT THE LEDGER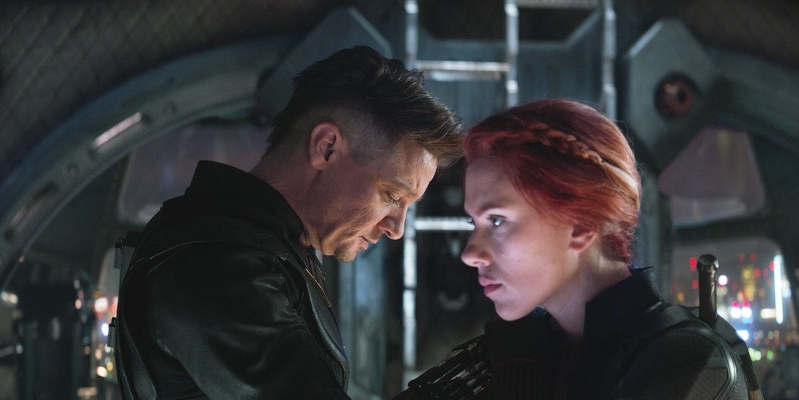 In 2012's Avengers, the Black Widow, Natasha Romanoff (Scarlett Johansson, Her), mentioned her ledger being full of red that she needed to clear. With Endgame, she finally manages to settle all accounts while processing her grief at the Decimation in the only way she knows how: by performing the ultimate sacrifice.
Her loss to the franchise is made all the more devastating for the fact that it is established in dialogue that she can never be brought back, to say nothing of her final words to her comrades of, "See you guys in a minute." While one wonders how Cap went about returning the Soul Stone to Vormir (the mind boggles at how his reunion with Red Skull would have gone), it seems that a soul for a soul implies an exchange, so it would be odd if Steve didn't get anything back for his trouble.
In the years since the character's introduction in 2010's Iron Man 2, we've had glimpses of Natasha's past as a former Russian spy, largely through her conversations with fellow-SHIELD operative Hawkeye (Jeremy Renner, The Bourne Legacy), and a flashback in 2015's Avengers: Age of Ultron. While we have no real idea about the events that drove Natasha to seek redemption, one hopes that the upcoming "Black Widow" movie will fill in the gaps.
PASSING THE TORCH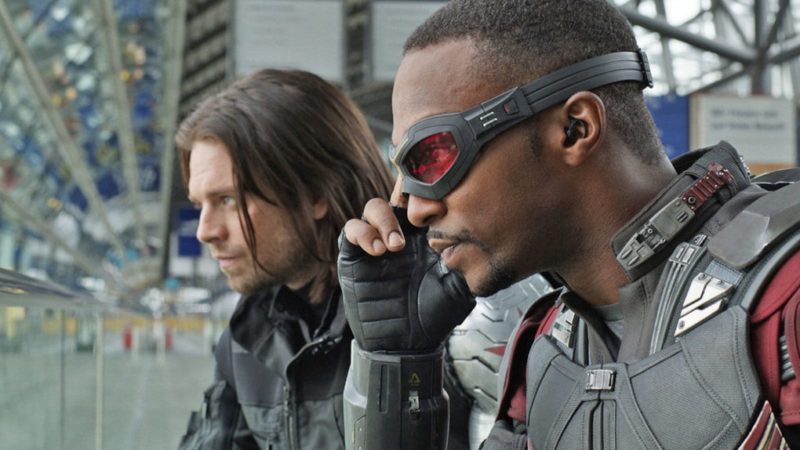 In a movie with super heroes, wizards, a talking tree, and time travel, Captain America bestowing his shield to Sam Wilson (Anthony Mackie, The Hurt Locker), the Falcon, may be the most unbelievable. Bucky "Winter Soldier" Barnes has been Steve's best friend since the 1920s (give or take a few decades for Hydra brainwashing, notwithstanding), to the point that the mere mention of his name distracts 2012 Cap long enough for 2023 Cap to take him out. While, "On your left" was an applause-worthy moment in Endgame's final battle, it nevertheless defies reason that Steve would bequeath his mantle of Captain America to a dude he met one day while jogging.
In any case, one hopes that the upcoming "The Falcon and the Winter Soldier" TV series will fill show us just what makes Sam Wilson worthy to carry Cap's shield.
THE BOTTOM LINE
Nitpicks are what they are, and truth be told, one would probably have gone easier on Endgame had Infinity War not been so beautifully, flawlessly executed. As far as saga-enders go, Avengers: Endgame is certainly thrilling, but it is impossible to deny that the film has more in common with Return of the Jedi than Return of the King, being an imperfect –yet crowd-pleasing– entry that relies a great deal on one's good will for its predecessors. Regardless of nitpicks, Endgame remains a brilliant, engaging end to the MCU as we know it, and this writer, for one, is happy to enjoy it for what it is.
Make mine Marvel!
What do you think of Endgame? Tell us below!