GMA Network has just announced that they're officially casting Dingdong Dantes for the role of 'Big Boss' in their Filipino adaptation of Descendants of the Sun (DOTS). The 2016 Koreanovela originally cast Song Joong Ki as Captain Yoo Si Jin or 'Big Boss', the charming, brave, and skillful leader of a fictional Alpha Team special force unit. In the series, Captain Yoo Si Jin falls in love with Dr. Kang Mo-Yeon.
Now Dingdong is an excellent actor in his own right (congratulations on his newborn son, by the way!), but we can't help but feel that there are other actors who might be better suited for the part. Captain Yoo Si Jin must make the audience feel the kilig whenever he interacts with Kang Mo-Yeon or feel the strength and bravery whenever he's out on the battlefield.
DOTS is one of the best Korean dramas in history (probably), if we're making an adaptation, we must make sure it could compete with the original. Here are 8 other actors GMA Network might want to cast as "Big Boss."
Rocco Nacino

Rocco is funny, charming, a superb actor, into sports, and here he is in a military outfit to prove how he fits the role perfectly! Or if you won't accept him as Yoo Ji Sin, at least make him as Dae-Young, the captain's second in command, because he looks just like him.
8 Reasons Why Seo Dae-Young and Yoon Myeong-Joo From "Descendants of the Sun" Had the Greater Love Story
8 Reasons Why Seo Dae-Young and Yoon Myeong-Joo From "Descendants of the Sun" Had the Greater Love Story
Hannah Lazatin | Jun 02, 2016
Benjamin Alves
Benjamin Alves has been in numerous GMA Network projects with his latest one portraying the role of Aratu Castille in Sahaya. He was also Manuel L. Quezon in the movie Goyo: Ang Batang Heneral, and he looked great in a uniform. Benjamin's seemingly quiet demeanor has the potential to fit Yoo Si Jin's calm battlefield attitude.
Mikael Daez
Tall, charming, and he's got the Adam apple, jawline, and lankiness down to a T too. Mikael could definitely look great in a fatigue, shooting enemy soldiers with a blank expression on his face. Whoever the future Dr. Kang Mo-yeon is (Megan Young?) he could engage in a staring contest with her and win her heart.
8 Classic K-Dramas We'll Never Get Tired of
8 Classic K-Dramas We'll Never Get Tired of
Andy Flores | Sep 24, 2018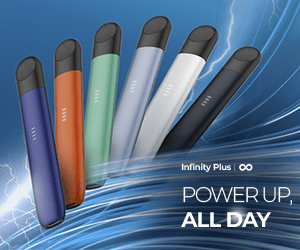 Kiko Estrada
Jason Diaz Ejercito (or Kiko Estrada as he is commonly known) might look a bit young for the role but there's no denying his charming looks could provide viewers the kilig factor they need. With his looks, he could play the soft-boy-next-door or a badass soldier who gets whisked out on top-secret missions all the time.
Mike Tan
Mike Tan's Instagram account might be all about his adorable daughter but the cuteness still won't distract us from the fact that he might be a contender for the role of Big Boss. From winning StarStruck to bagging a role in GMA's on-going series KaraMia, Mike Tan has never really been away from the spotlight in his almost 2 decades of being in the showbiz industry. With his build, looks, and love for sports, he could be Captain Yoo Si Jin!
8 Korean Variety Shows You Should Watch
8 Korean Variety Shows You Should Watch
Jerica Chingcuangco | May 10, 2018
Jak Roberto
One of the up and coming GMA Network stars, Jak Roberto is currently a part of the TV-series KaraMia. Young as he looks, this 26-year-old actor could fit the role of Big Boss, his charms even got Barbie Forteza to fall for him not only on screen but also in real life. If we start honing the skills of 'minor' actors and give them a chance with huge roles, we just might widen the roster of 2-3 candidates every now and then.
Jake Ejercito
Charming guy with bad boy looks, devoted to his daughter, Ellie, and an influencer, Jake Ejercito is 'Crush ng Bayan' material. For his looks alone he could be Big Boss, imagine how intimidating he must be in a fatigue, gun in hand, or throwing some punches at the bad guys. ~Chills~ Can't say he would be a superb actor though, he needs to work on that part more.
Tom Rodriguez
Tom Rodriguez has charm all right. He starred in various movie and TV projects for GMA Network including My Husband's Lover and My Destiny. Before he switched networks in 2013, he also starred in ABS-CBN's Be Careful With My Heart  and Angelito: Ang Batang Ama. With years of acting under his belt, and upon popular demand by fans, he could be the Big Boss we're looking for!
Who would you like for the role of Captain Yoo Si Jin? Share it with us below!