Here's a Preview of What to Expect at Art Fair PH 2018
Mar 1, 2018 &nbsp • &nbsp Therese Aseoche
This year's Art Fair PH showcased plenty of amazing art pieces and experiential installations, and no matter your age or artistic taste, you'll most definitely find a piece that will captivate you. And among all the exhibits within the four floors of The Link Carpark that had been invaded by artists old and new, here are the most notable ones we saw!
Photography Exhibits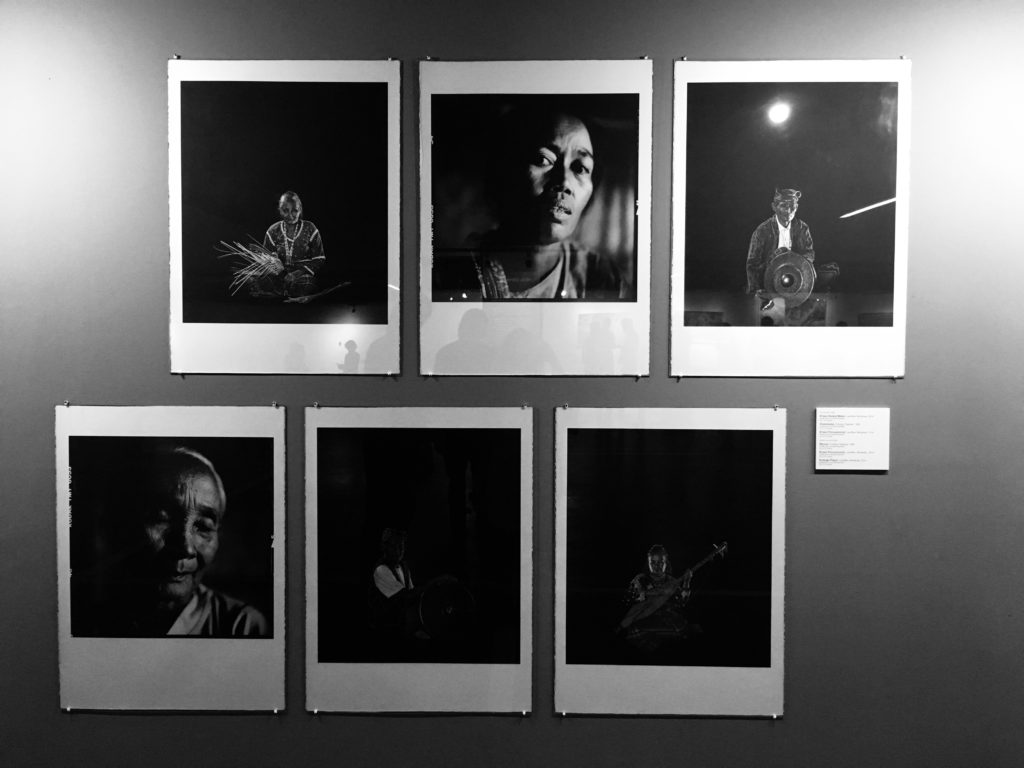 One of the exciting additions to the Art Fair PH exhibitions is the new space dedicated to photography, and we were definitely not disappointed with the chosen collections put on display. Neal Oshima's "Kin" pays tribute to Filipino tribes and indigenous traditions, including "One Hundred and Seventy-Six Bukidnon Baes and Datus" whose portrait photos stretch across and beyond an entire wall.
The "Provocations" gallery also stood out for highlighting photography as a documentary medium. Let Geloy Concepcion's "Reynas Delas Flores: Manila Golden Gays" introduce to you Pasay Manila's Golden Gays, largely forgotten after their disbandment in 2012, and Jose Enrique Soriano's "Untitled" collection gives you a disturbing glimpse of life inside a mental health institution in Metro Manila.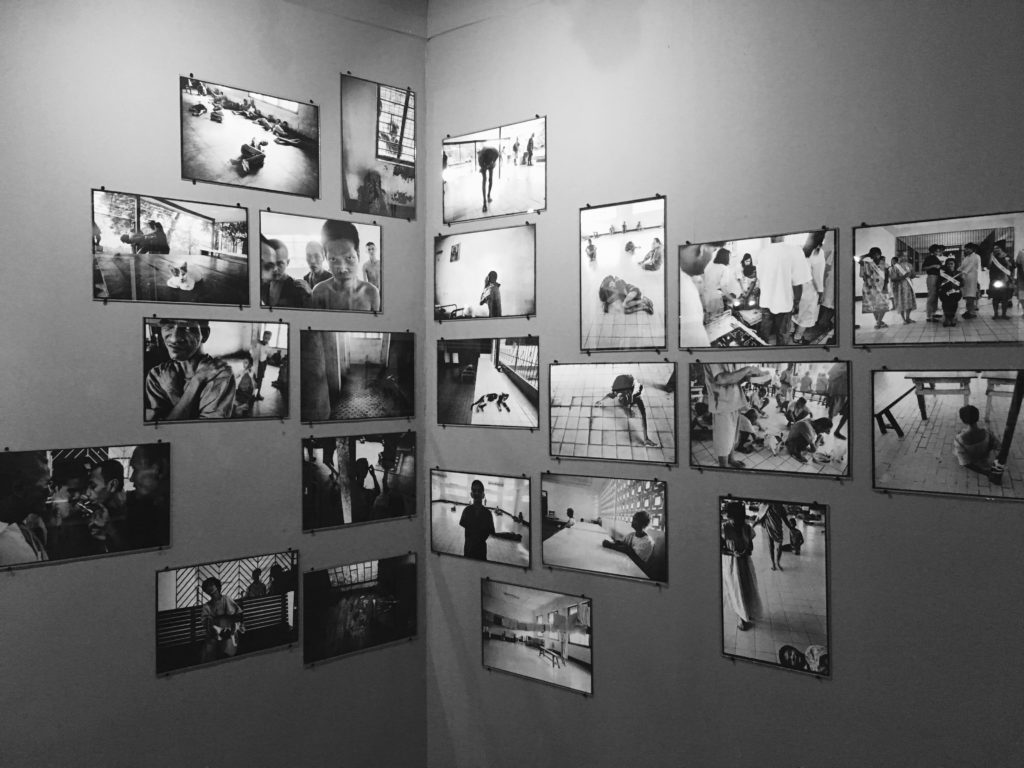 Experiential Exhibits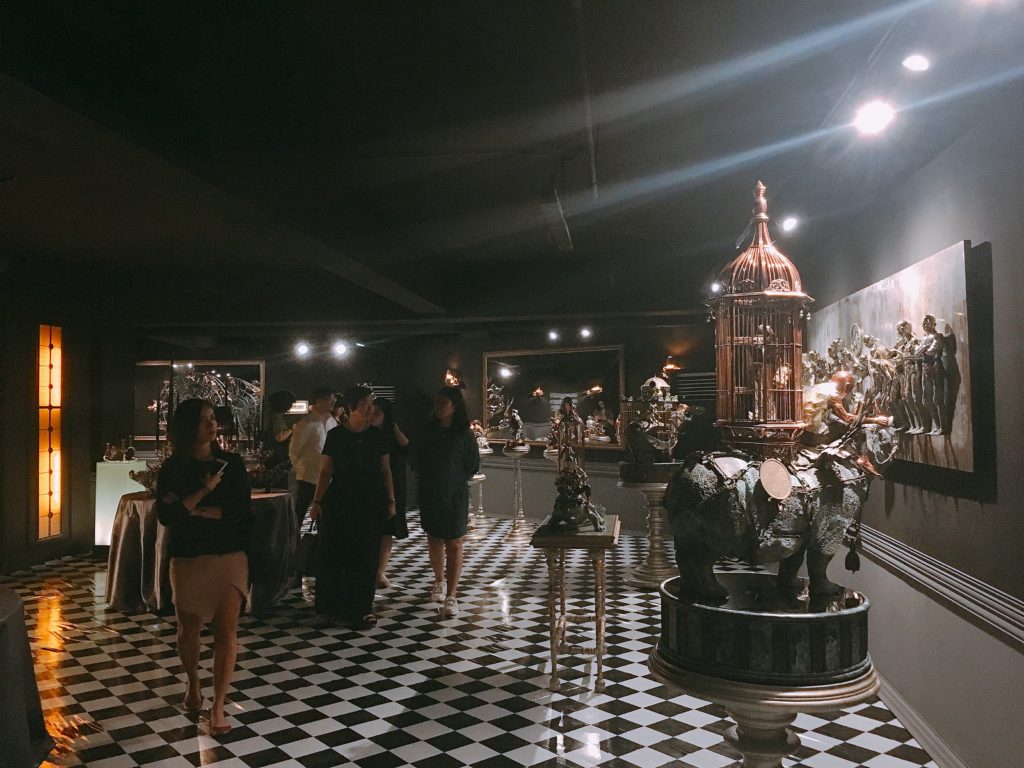 There are a number of experiential exhibits and installations around the Art Fair PH which are meant to entertain, disturb, and provoke thought. Daniel Dela Cruz's "Imaginarium" is a Cabinet of Curiosities which showcases his incredible brass sculptures and mechanical attractions that spark wonder from its spectators.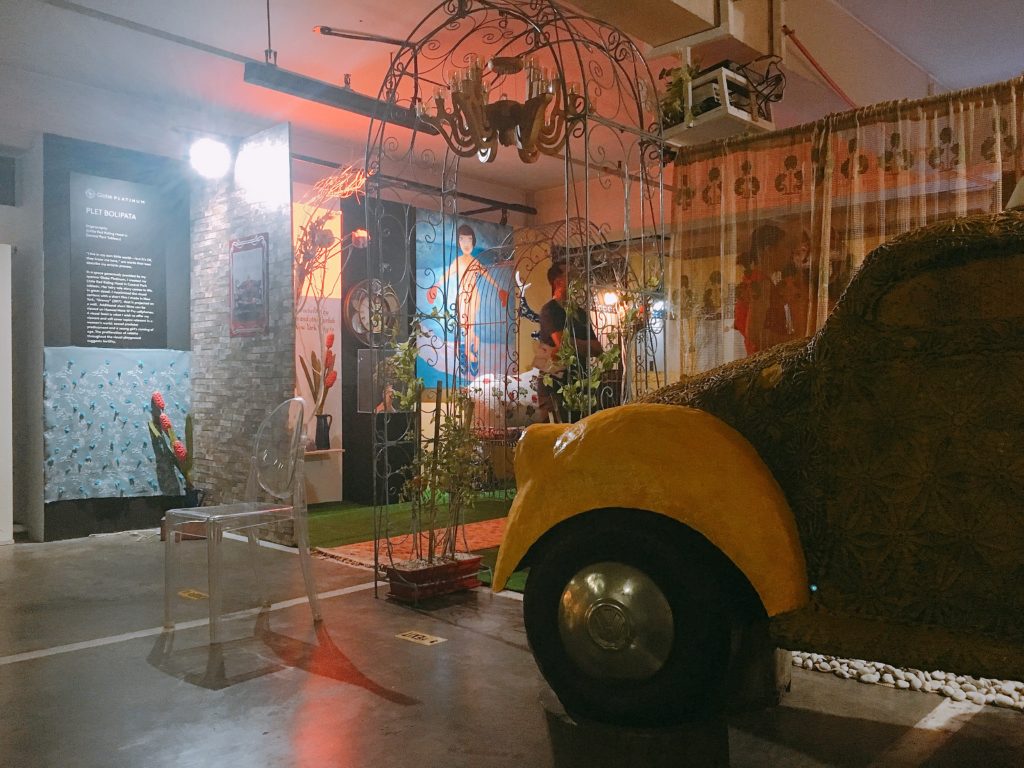 Meanwhile, at the Sponsors Floor, Plet Bolipata set up "Impromptu (Little Red Riding Hood in Central Park Tableau)"– inspired by her short film "Granny", and covers themes of sexual predation, a girl's coming-of-age, and fertility.
Political Art Pieces
When you get a chance to roam the Art Fair PH in full, you'll find art pieces scattered all around that reflect society and speak directly about politics, power, and human rights. Some are hidden in plain sight until you actually look closer (like a golden Maneki Neko I found in the corner of an exhibit space, with the face of the president and a cut-out of a fist attached to the paw), while others are very much apparent.
Check out Leonard Aguinaldo's "Side Effect", a colorful display full of rubber-cut art pieces that symbolize the game of life we're forced to play and never win, and Everyday Impunity's "Ang Walang Pangalan", a dark room with a single chair in the middle (pro-tip: sit on it).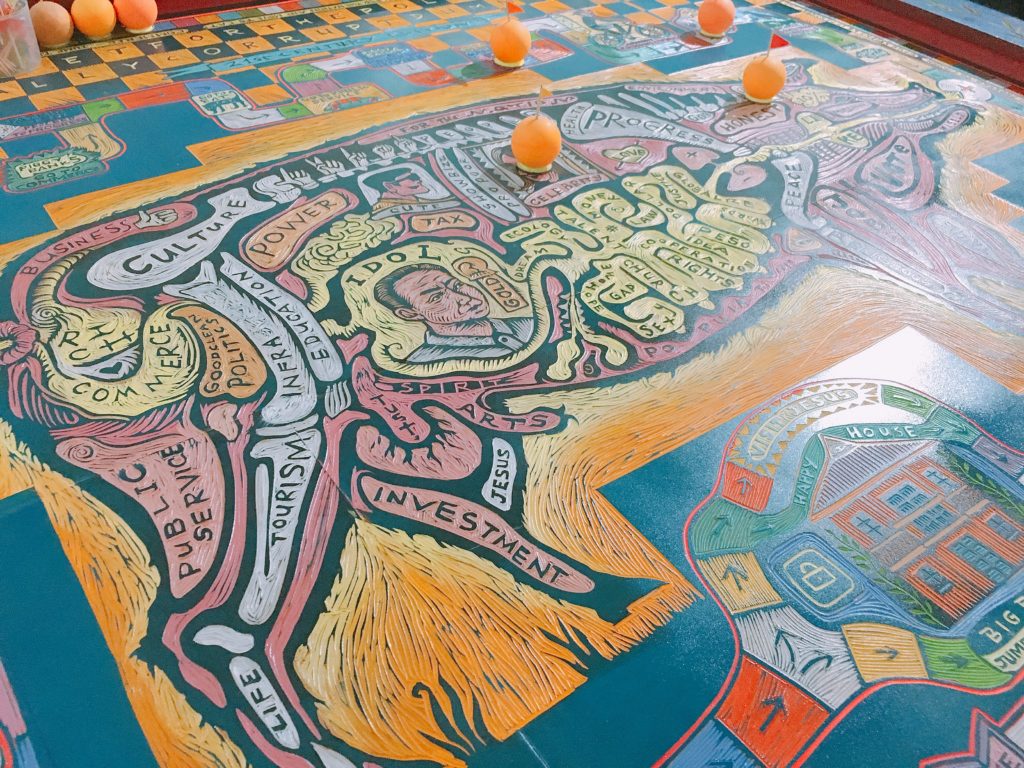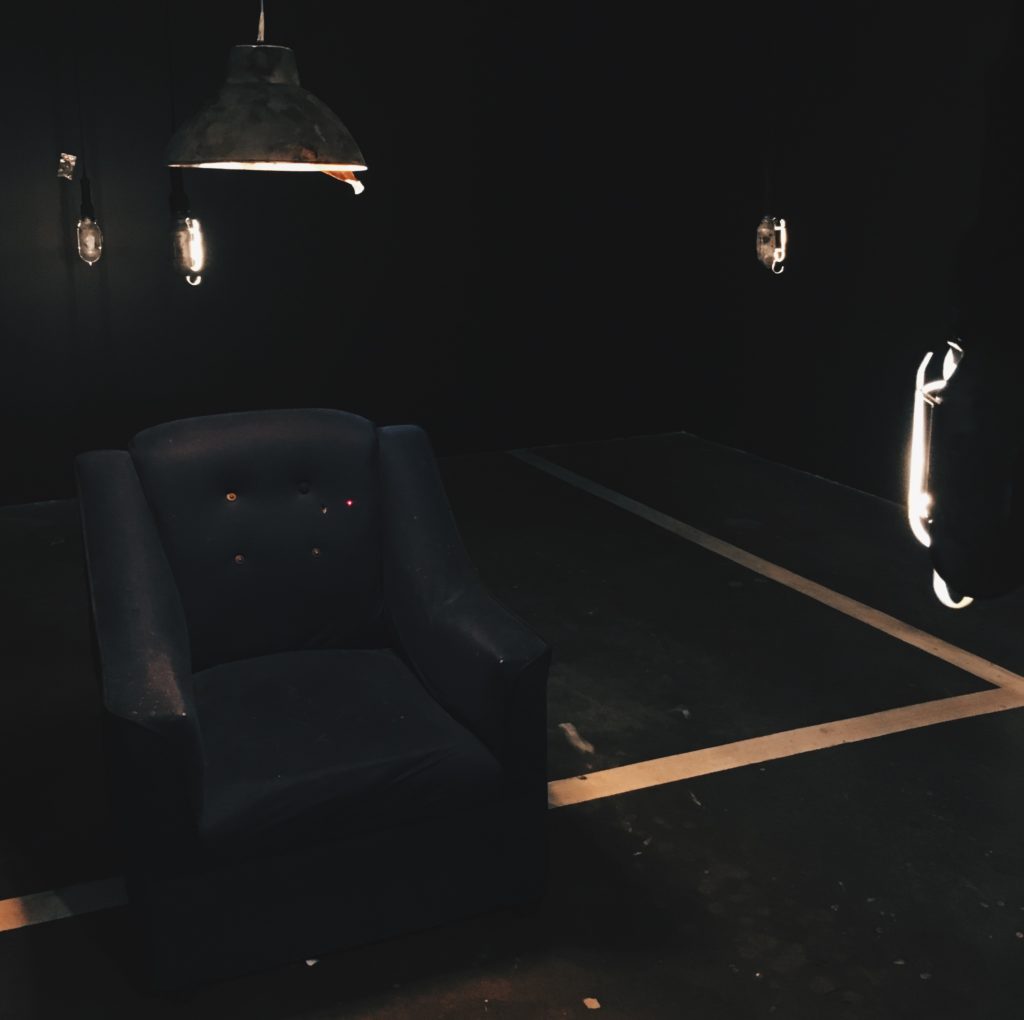 Kidlat Tahimik's Elaborate Set-Up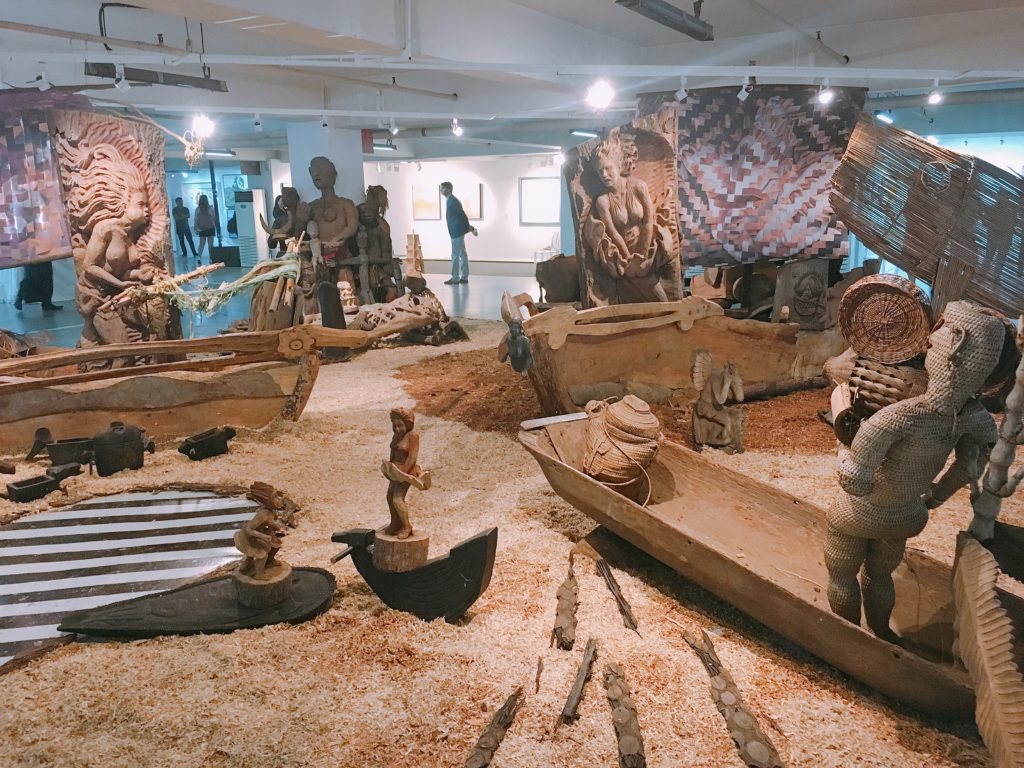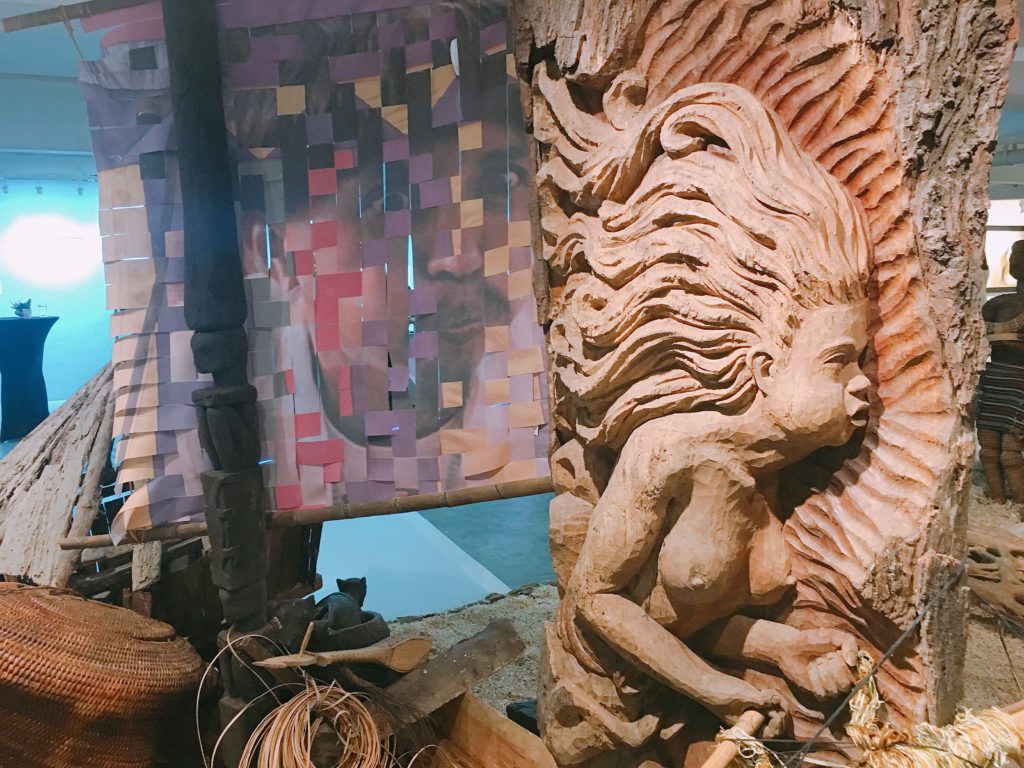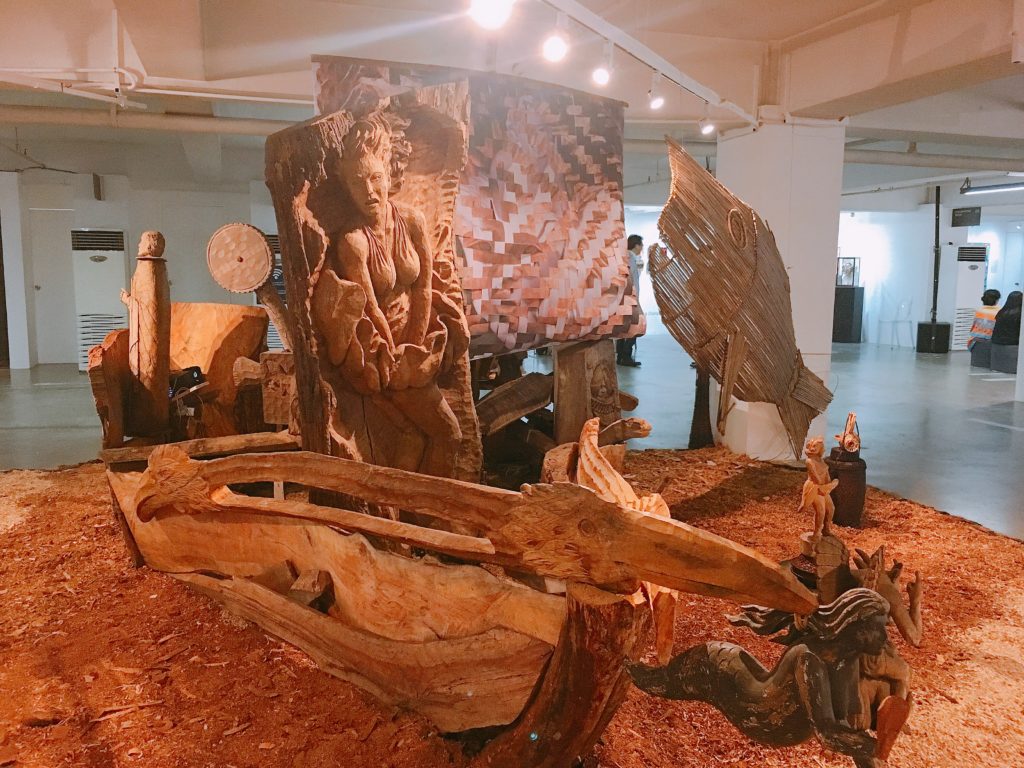 Renowned artist and filmmaker Kidlat Tahimik is one of those commissioned to put up an exhibit made especially for the Art Fair PH. He created "WW3 – the Protracted Kultur War" which juxtaposes goddesses of the wind from two opposing cultures: Inhabian, the deity to whom Ifugaos pray when typhoons approach, and Marilyn Monroe, who is forever remembered for her iconic "flying skirt" pose.
According to Tahimik, the two goddesses represent local and Western myths and ideas that are immortally engaged in a fight for the attention of an indie filmmaker (representing local media) — a reflection of how current society is continuously fed with Hollywood's stories instead of the local, indigenous and personal, despite them often being more real, more imaginative, and more inspiring.
Nilo Ilarde's Peculiar Exhibit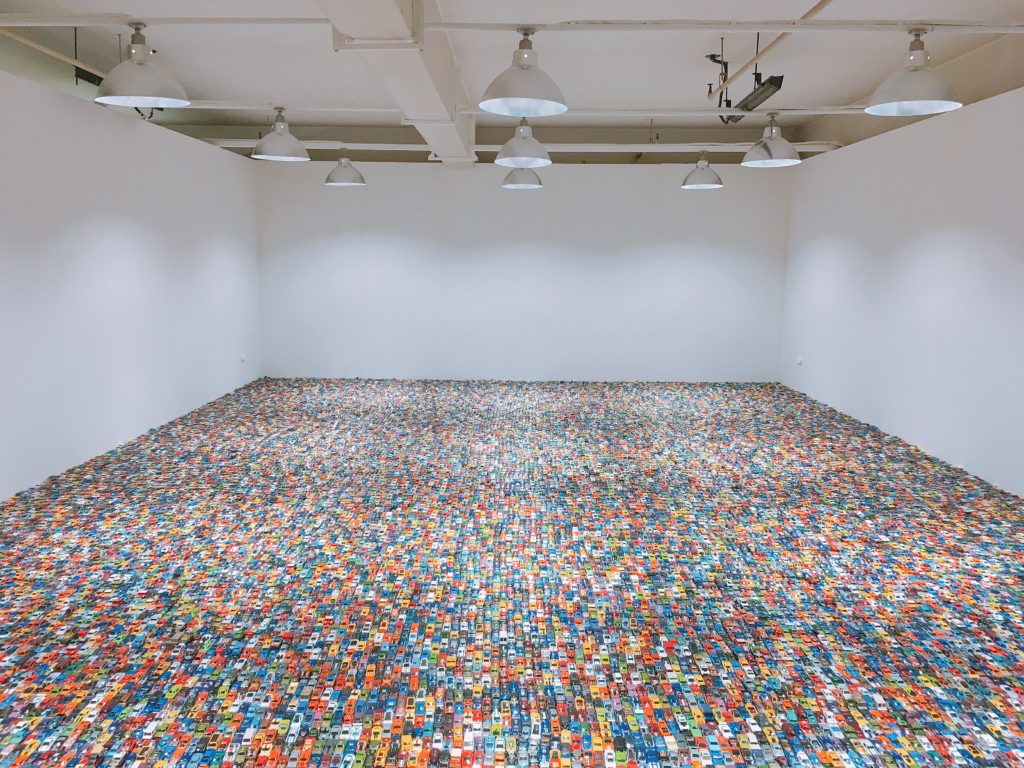 We were told that Nilo Ilarde's work would be a witty commentary of the Art Fair PH and its venue as a carpark. We didn't expect it to end up like this. Titled "The Art Fair is Full of Objects, More or Less Interesting; I Wish to Add 24,124 More", it presents to us the idea of Art Fair PH being a place to view fascinating things we can never touch (like these thousands of die-cast Hot Wheels cars).
This Quirky Exhibit about Toxic Relationships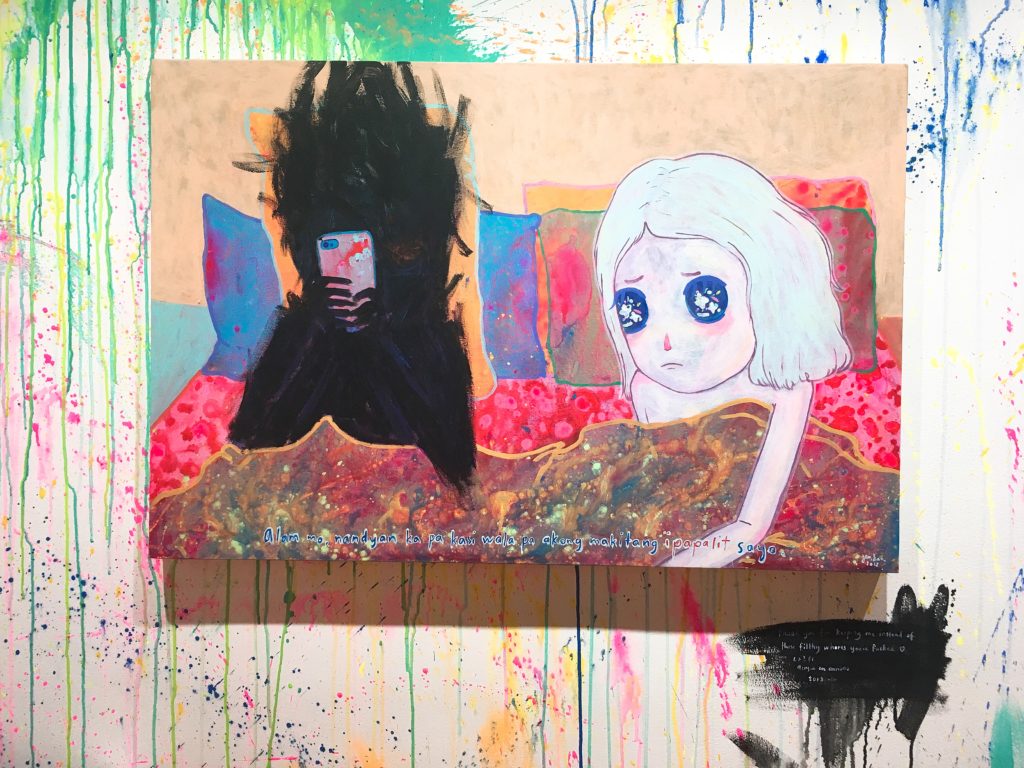 Yeo Kaa's "Sorry Sorry Sorry" collection portrays what it's like to be trapped inside a toxic relationship with her kitschy candy-colored artistic style. Keep a watch out for the little notes written on the wall; they're pretty fun to read and you'll somehow be able to relate to what they say.
All the Neon Light Art You Can Find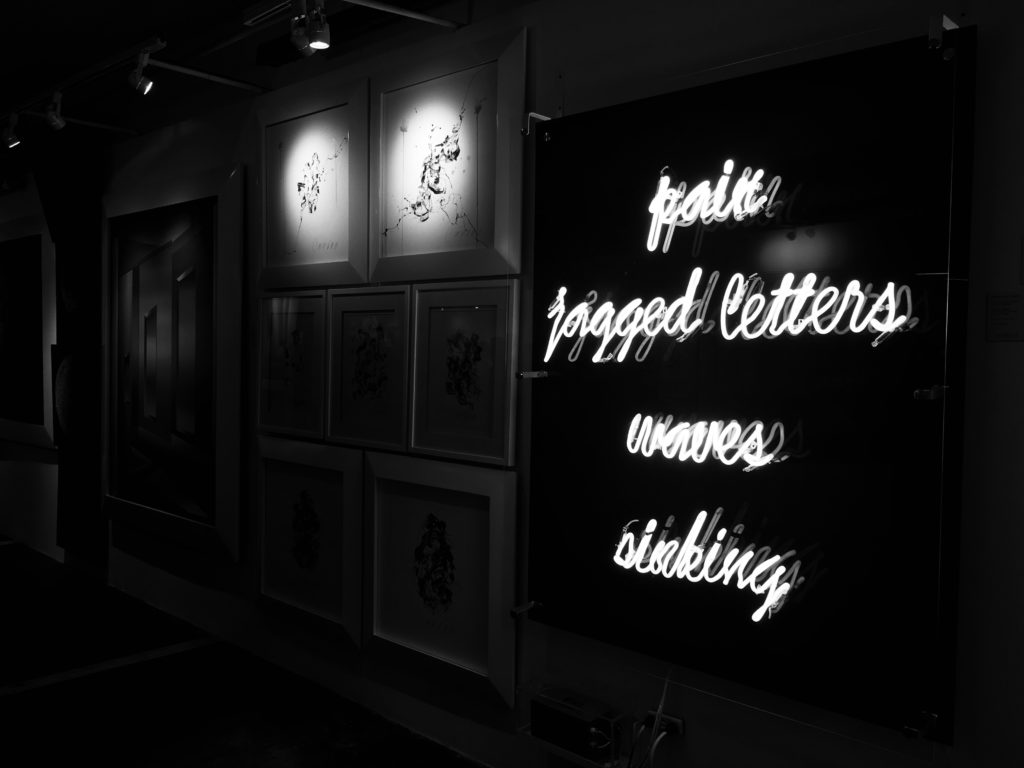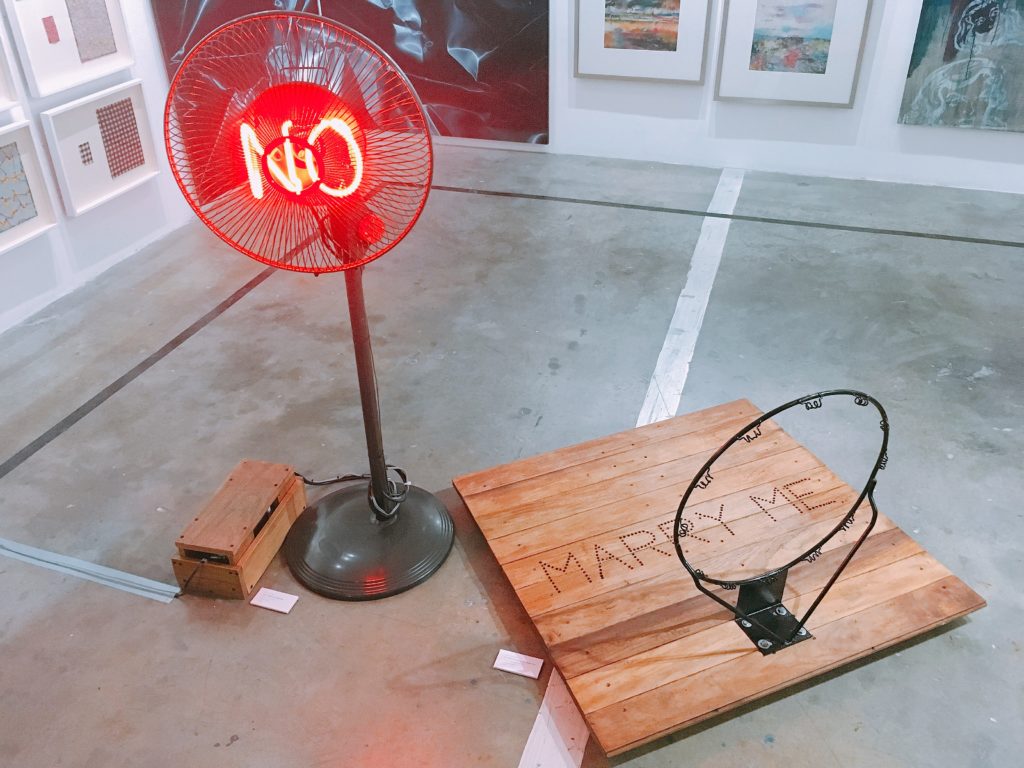 We found some things Millennials would definitely gravitate towards. There's a good number of these all around the Art Fair PH, but remember: these art pieces aren't simply backdrops for your Instagram photo.
Rooftop Café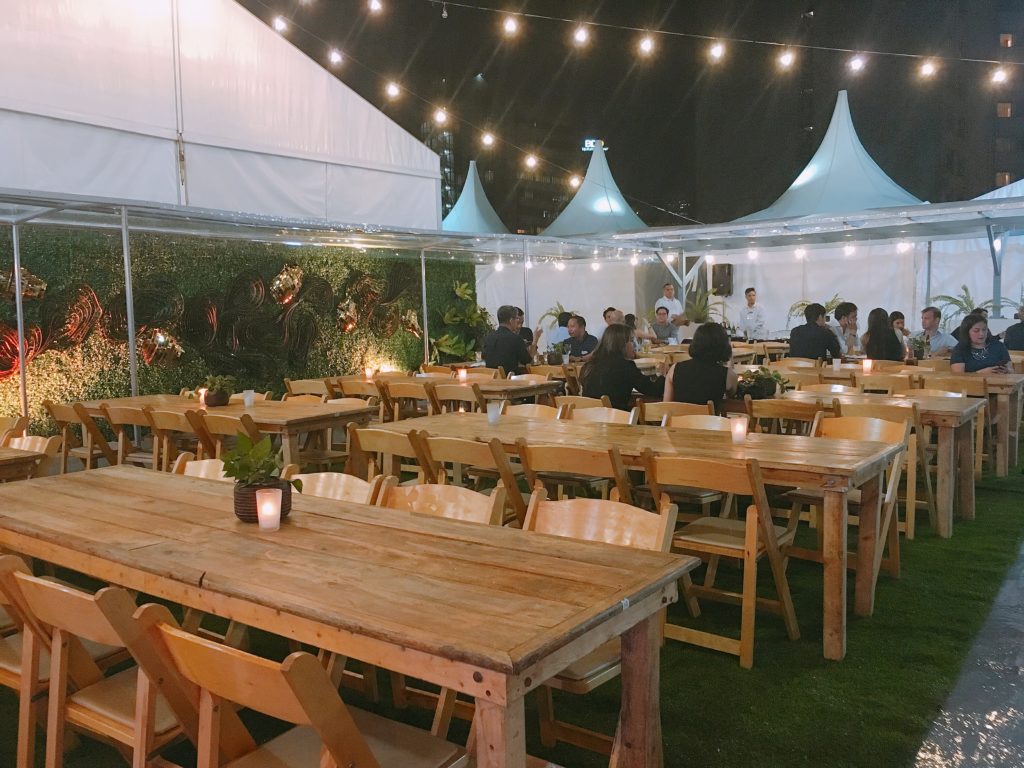 Just like last year, there is again an alfresco rooftop cafe where you can unwind and dine with friends and fellow art enthusiasts.
Art Fair PH runs from March 1 to March 4 at The Link Carpark, Makati. For more information about the four-day exhibit, visit their official website.