Here's an Exclusive Look at the Soon-To-Open M Bakery in BGC
Aug 10, 2018 &nbsp • &nbsp Therese Aseoche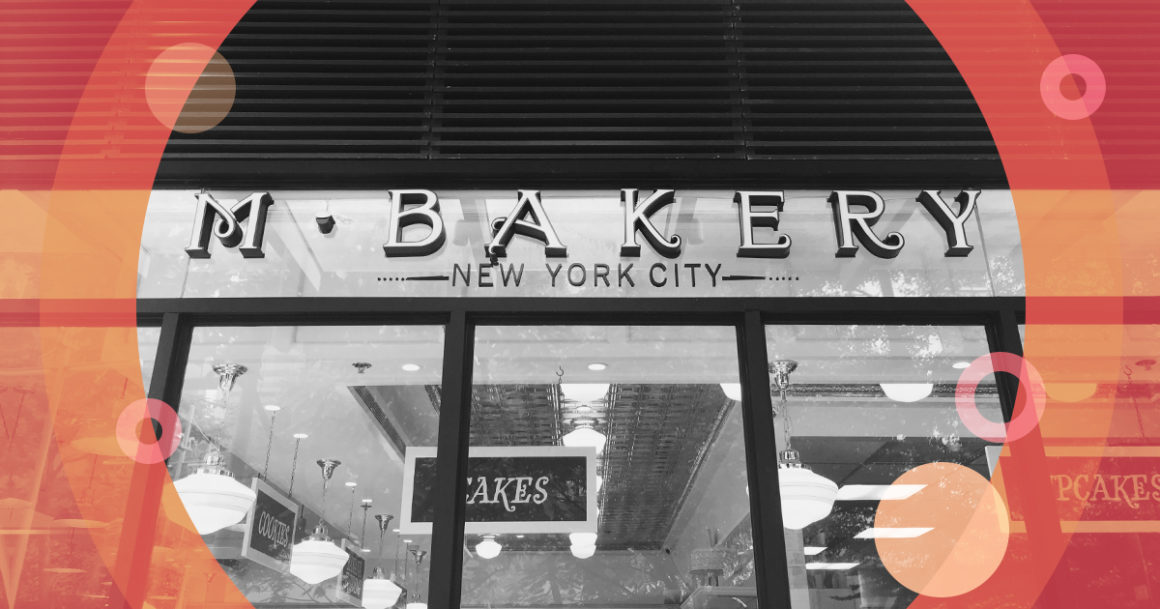 The wait is finally over! Magnolia Bakery, world-renowned bakeshop from New York City, is opening its doors to sweet-toothed Filipinos in Manila as M Bakery. Ever since it set up shop on Bleecker Street in West Village, NYC back in 1996, M Bakery has captured the hearts and stomachs of plenty dessert-loving patrons all around the world with its 250+ recipes — all baked from scratch and beautifully decorated with Magnolia Bakery's signature style.
Here's an exclusive look at what the soon-to-open bakery has to offer:
The pretty storefront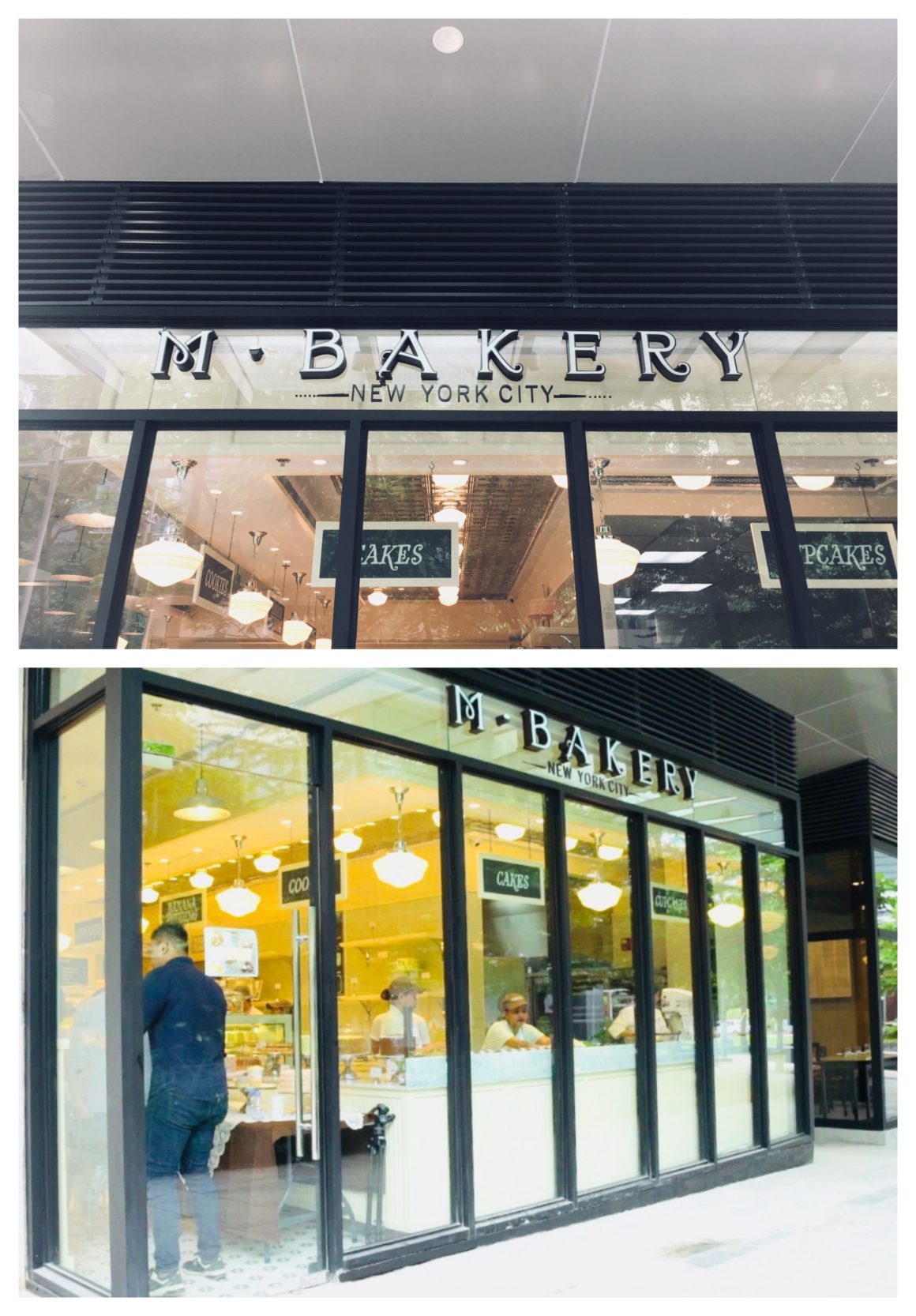 Although located in the still-under-construction One Bonifacio High Street Mall, M Bakery will surely capture the attention of passersby with its floor-to-ceiling glass windows that expose its bright interiors and delicious treats from the inside. Even before entering, you will be lured in by the scent of cupcakes and cookies being baked fresh every day.
Instagram-worthy interior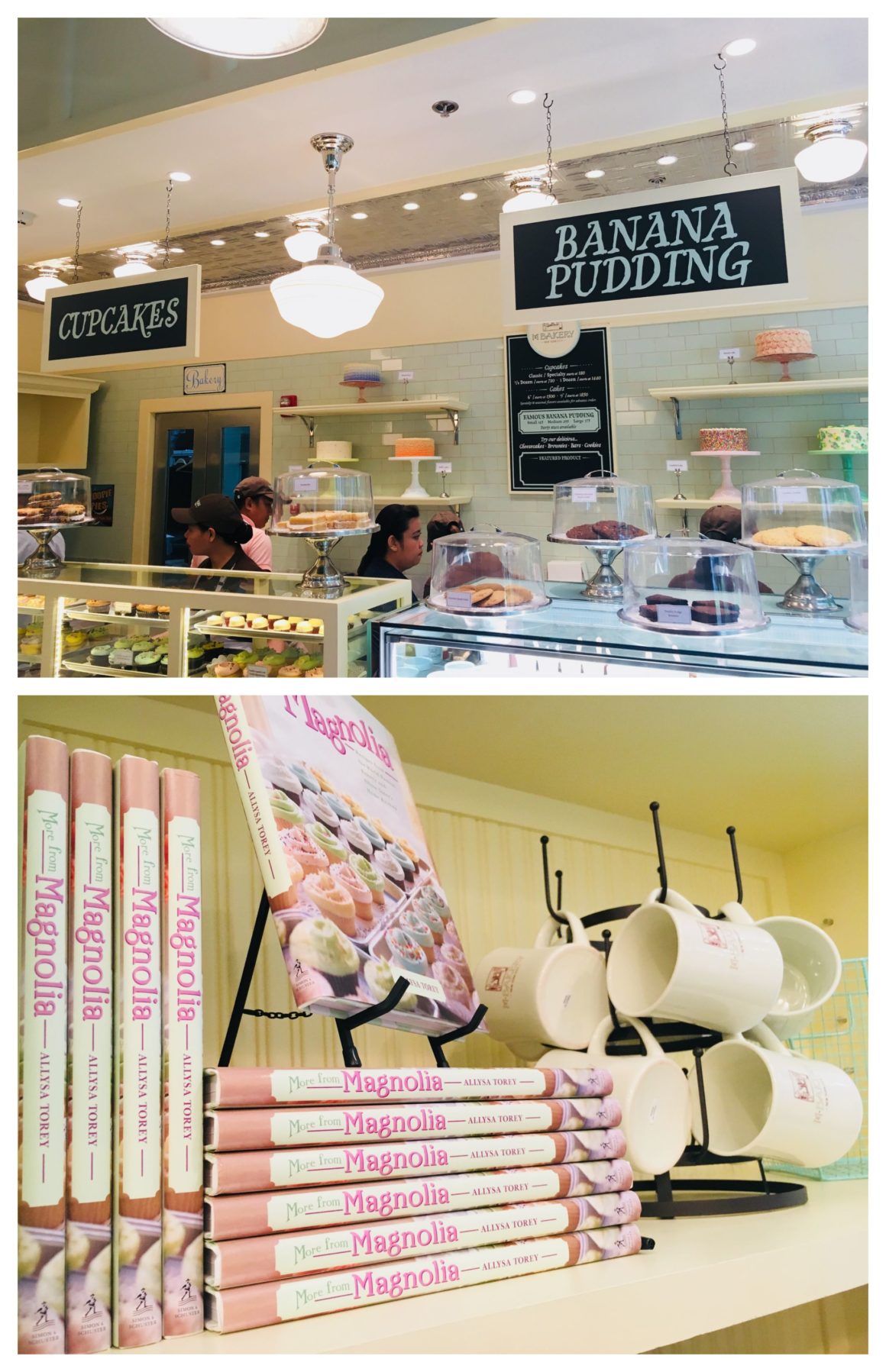 Everything about the look of the store is pretty and Instagrammable. From the marble countertops where you can take the perfect shot of your M Bakery dessert, to the mouthwatering displays of the pastry chefs' simple yet artistic cake decorations, there is so much you can take photos of that will make your social media friends and followers green with envy!
Eye-candy displays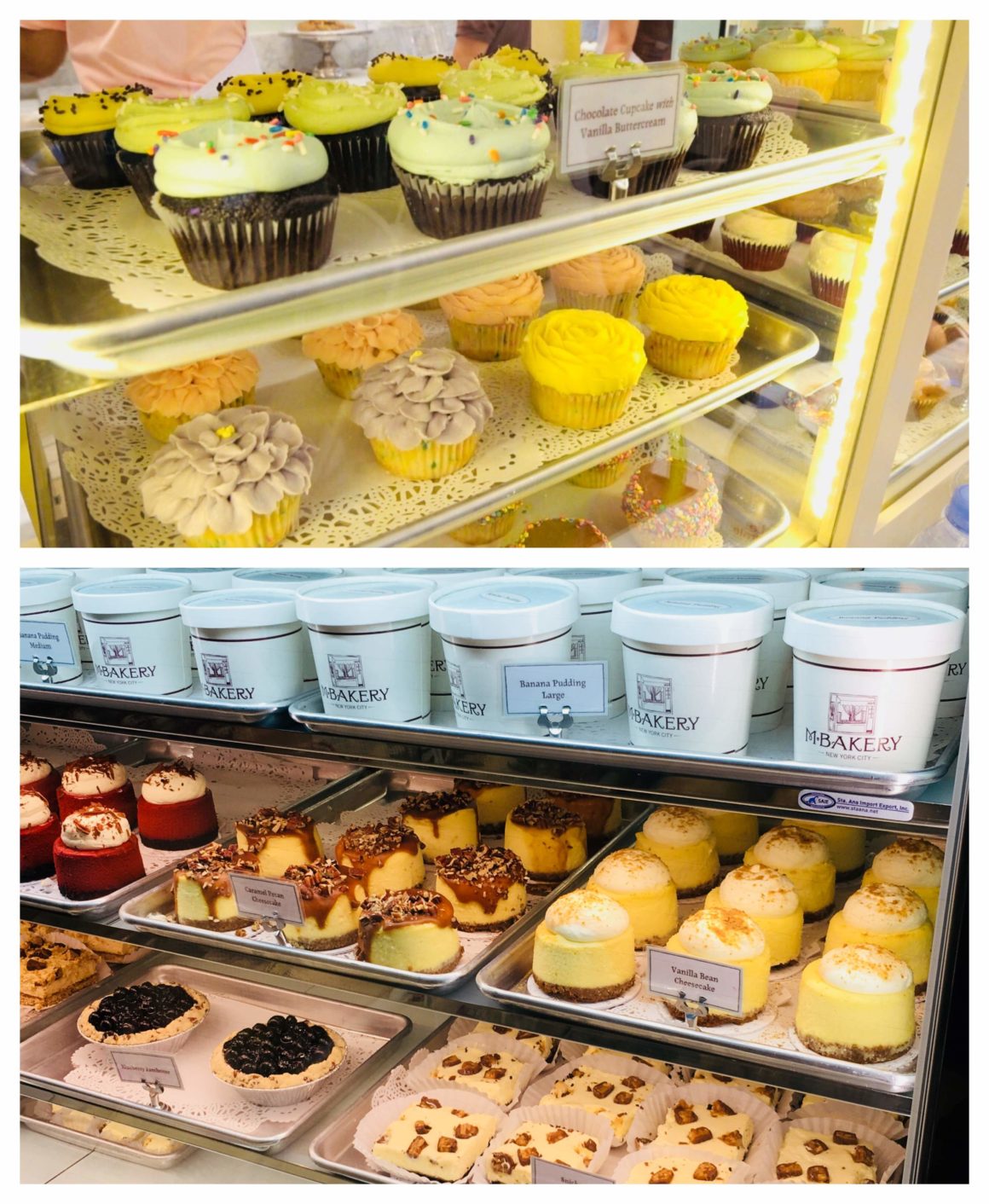 How can these delicious desserts on display not make you salivate from want and anticipation?
With all the treats available at M Bakery, you'll be stuck in a conflicted state of not knowing what to get on your first visit. (We know what you're probably thinking: Don't try to get everything all at once!) And once you've made your choice, you'll want to keep coming back to experience everything else they have to offer. (Trust us; you'll really, really keep coming back for more.)
World-famous desserts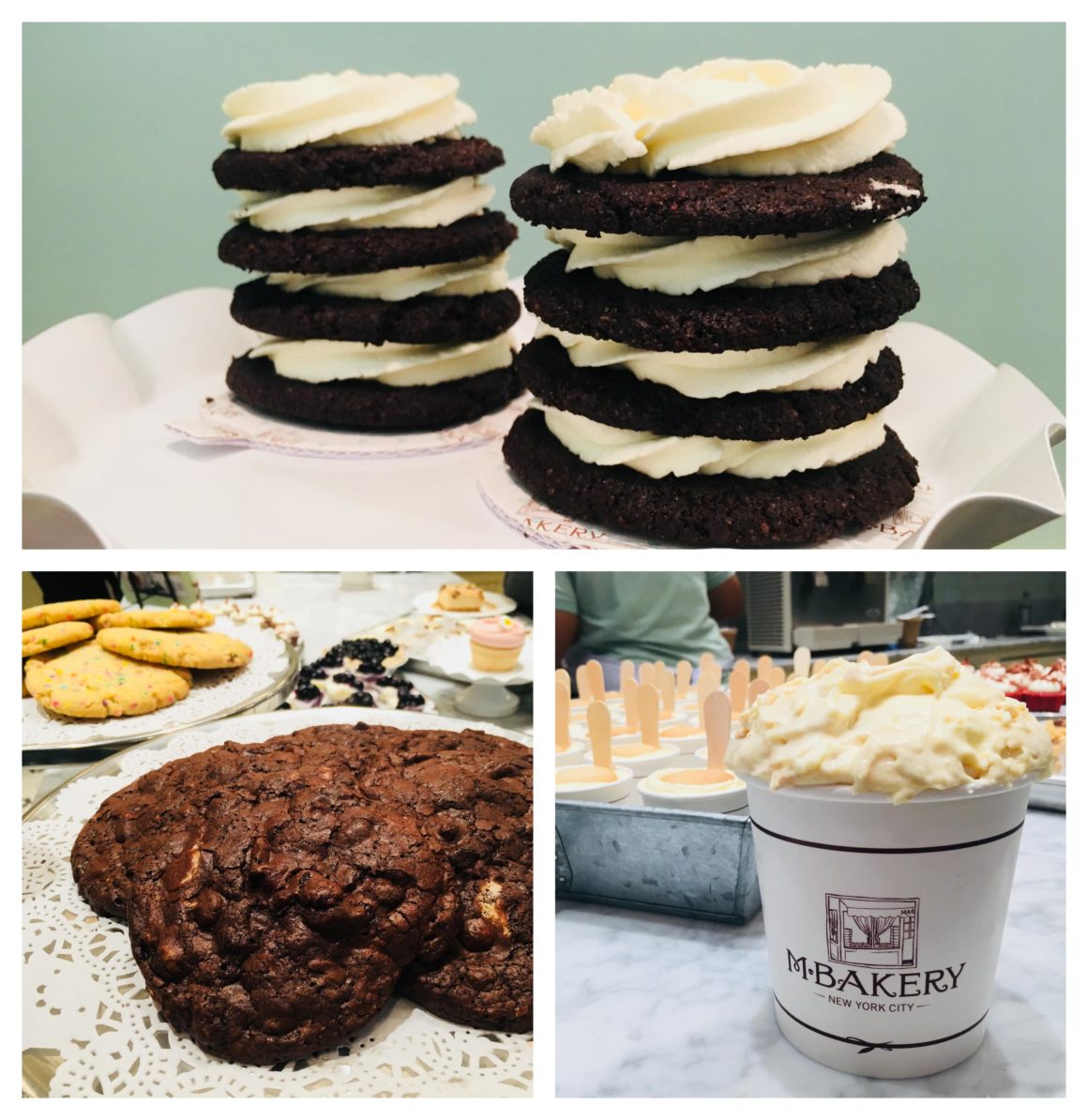 Of course, what you should really come for first are M Bakery's world-renowned desserts.
It's imperative to bring home a tub of creamy Banana Pudding made with vanilla pudding, fresh bananas, and wafer cookies, which comes in a small, medium, and large size. For fans of Sex and the City which made Magnolia Bakery a pop culture icon, you have to indulge in the pink and pretty Carrie Cupcake.
Chocolate lovers will want to gorge on a helping of Chocolate Wafer Icebox Cake that's made with alternating layers of chocolate wafer cookies and freshly whipped cream, or one extra huge piece of a melt-in-your-mouth delicious Cranberry Chocolate Chunk Cookie.
Cupcakes coming to life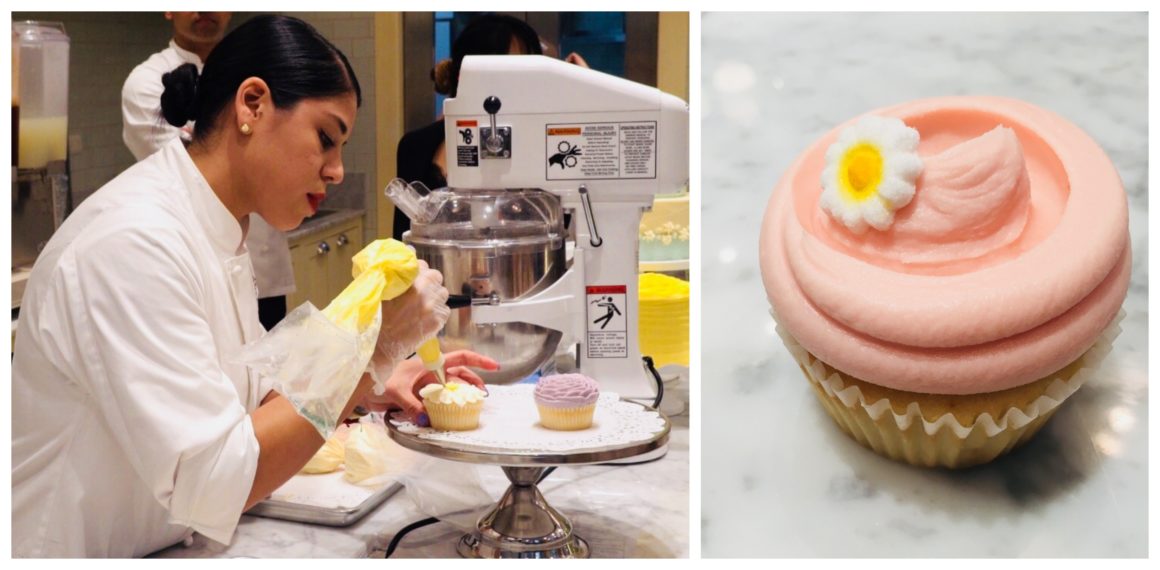 One of the great things about M Bakery is that you know everything is made fresh every day. You can tell by the aromas of freshly baked pastries, the whirring of blenders making whipped cream, and the jostling of pastry chefs behind the counter decorating cupcakes for you to take home.
You can even request your cupcakes to be made a certain way if you like. If you want a chocolate cupcake with pink vanilla buttercream frosting, the pastry chef will gladly do it for you with no additional charge. It's also amazing to witness how they decorate these cupcakes with the signature Magnolia Swirl Frosting, which can take them an average of 40 hours of practice to do perfectly and become a pro.
Beautiful custom-made cakes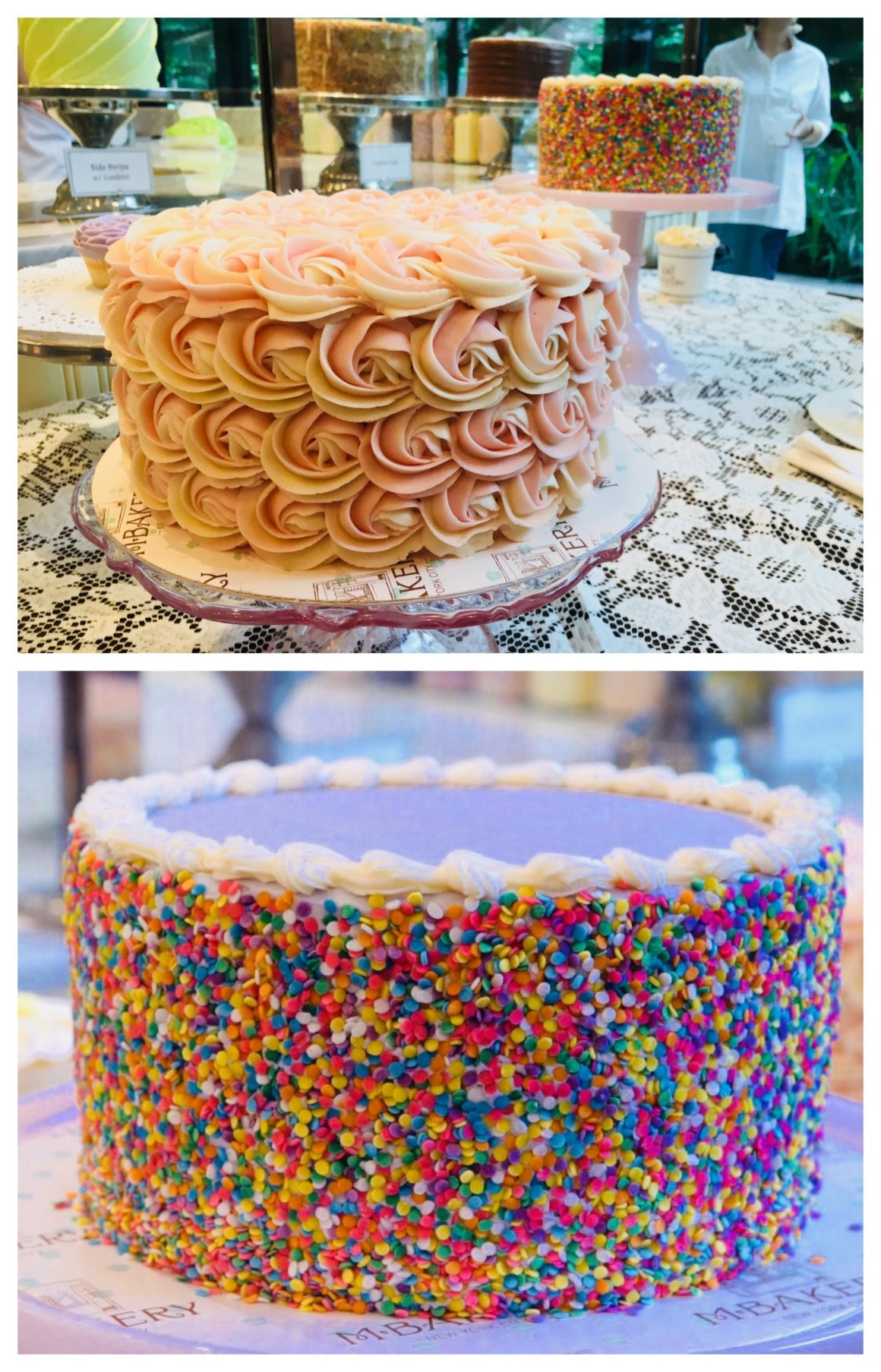 M Bakery will also have its own Cake Salon where you can request cakes to be custom-made for any occasion. Some of their unique designs are already on display at the store, but they can also accommodate requests to follow a peg you found online. Prices will depend on how big the cake and how intricate the design will be.
Drinks to cool down with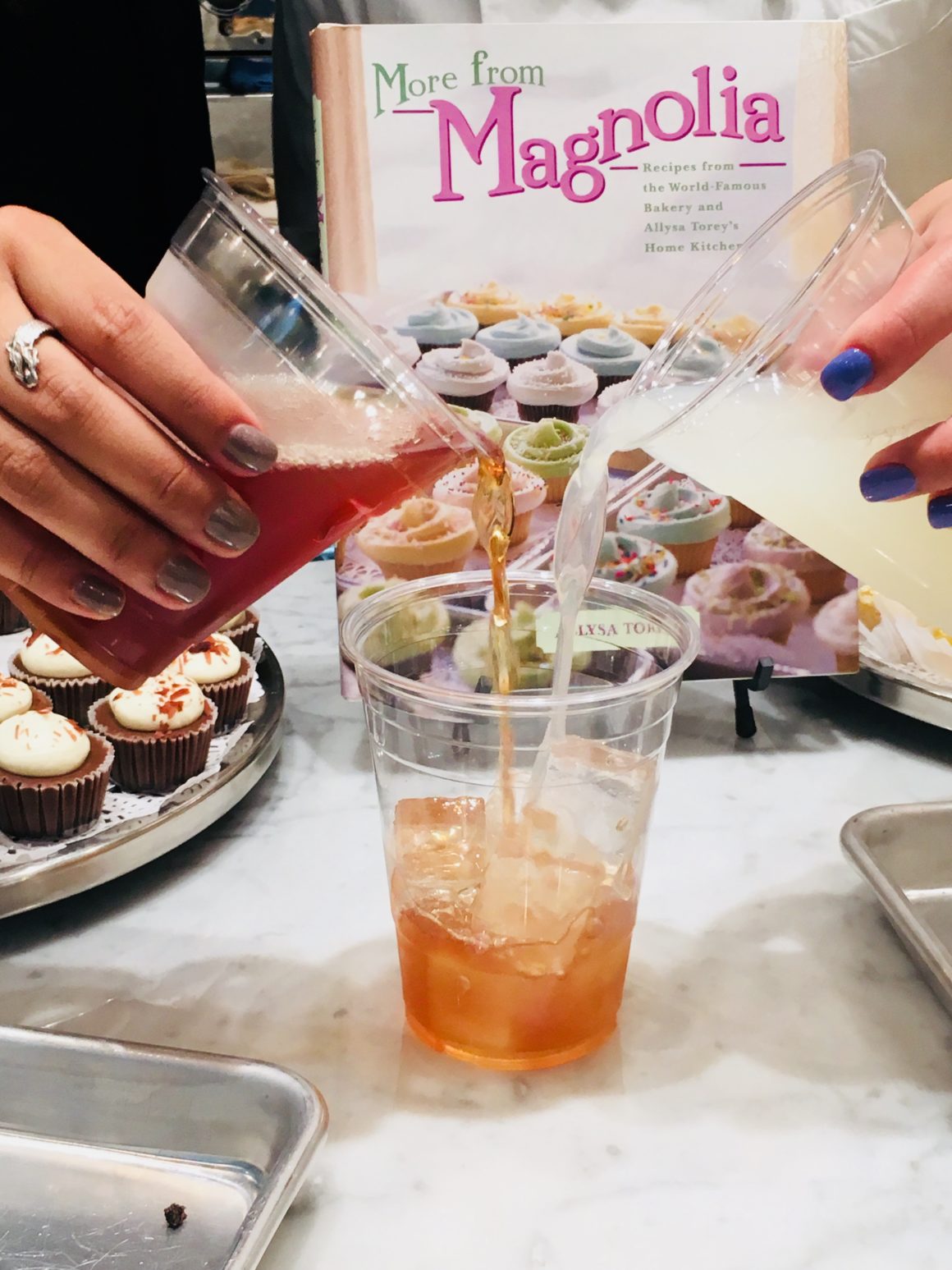 You can order hot or iced coffee to go with your sweet treats, but you should also give their signature drink a try — the Arnold Palmer. Made famous by American golfer Arnold Palmer, this drink is half black tea and half lemonade mixed together into one ice cold drink. It's a perfect summer drink to have all year round.
The amazing team that brought M Bakery to us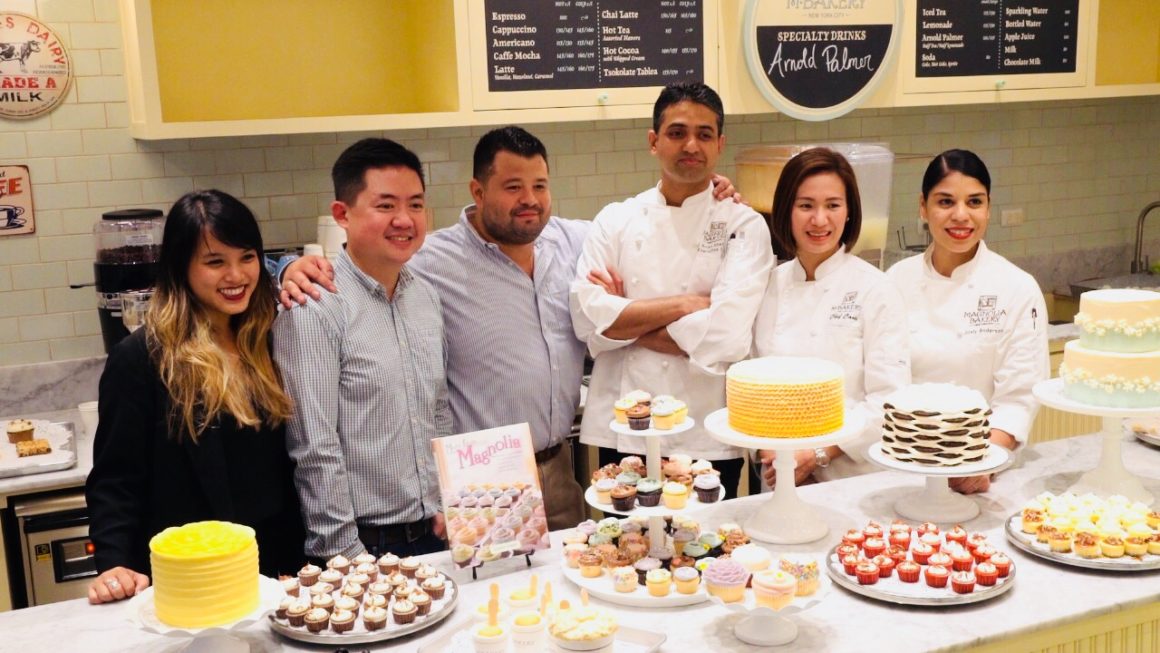 With an amazing team working behind the scenes to ensure M Bakery is of the same quality as all Magnolia Bakeries in New York City and around the world, you can rest well knowing that M Bakery is ABSOLUTELY worth the hype!
M Bakery will open its doors on August 22, 2018, at the Lower Ground Level of One Bonifacio High Street Mall, 5th Avenue corner 28th Street, Bonifacio Global City. First 100 customers will be getting awesome treats!
How excited are you over M Bakery? Share your thoughts in the comments section below!
All photos belong to 8List.ph