Here's Everything You Should Do Before 2018 Ends
Dec 26, 2018 &nbsp • &nbsp Therese Aseoche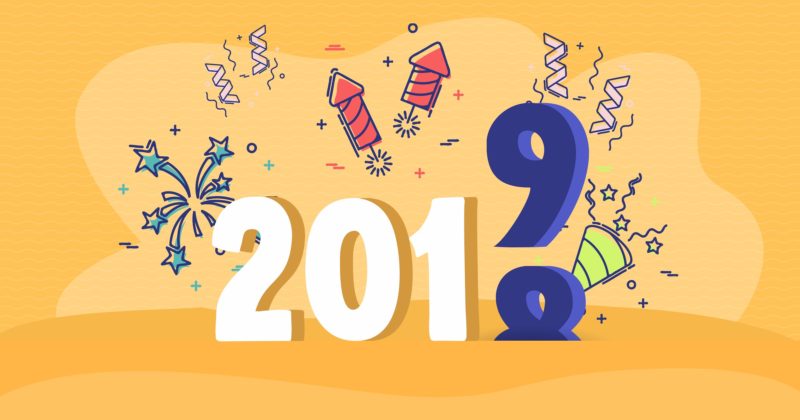 Time really does fly by so fast.Only a week to go and it's 2019; are you greeting the New Year in high spirits, or with dread over what was left unfinished in the year that was?
We all want to let go of the negativity, the hardships, and the trash that we gained in the past 12 months. But we can't do that without ticking off these last 8 to-dos from our list:
Look back at the year that was
Reflecting on the year that was lets you determine where you are now, where you planned to be, and where you're headed in the future. It's important to acknowledge what you've learned in 2018, take with you what will help you grow and say goodbye to the things that won't, before you charge headfirst into the coming year.
Set your intentions for 2019
Forget your resolutions and goals that you probably won't be able to do (and then beat yourself up for) or that you probably didn't even want to do in the first place. Set your intentions for 2019 in such a way that they're not wishful thinking. See where you want to be by the end of 2019 and decide how you're going to get there. You can even set a word that you want to embody for the year, such as "brave" or "inspired" or "healthy."
Setup a new savings account
If you don't have a savings account separate from your payroll or from an account where you frequently withdraw from for your daily expenses, then it's time you setup a new one!
With all the holiday bonuses and 13th month pays coming in, you're more at risk of feeling wealthier than you actually are and of splurging it all on things you don't really need. Having a separate savings account which you only debit money to and as much as possible can't withdraw from at an ATM will greatly help you build up your savings for the year to come.
Pro-tip: You can even start inquiring your trusted financial-savvy friends about how to start investing in stocks or unit investment trust funds (UITFs) so you can grow your money steadily at the least risk possible!
8 Money Tips for Young Professionals
8 Money Tips for Young Professionals
Luanne Arevalo | Jan 23, 2018
Celebrate with friends
It's time you all stop ghosting each other and hang out for real! Schedule a lunch or dinner date with the barkada and catch up on each other's life updates. We guarantee that, at the end of it, you'll be left wondering why it took so long for everyone to meetup.
Schedule your doctor and dentist appointments
December is also the perfect time to avail of the benefits if your health card before they expire. Go and schedule an appointment or a check-up with your doctor or dentist so you can enter the New Year in tiptop condition!
Declutter your workspace
Start your 2019 with a clear mind and a clear desk. Leave all that mess behind in 2018 and clean your workspace! You'll be surprised by how productive and calm you become afterwards.
As a bonus, declutter your room as well. Sell or donate your old things and welcome a more minimalist lifestyle. Read our handy guide on how to perfectly declutter your home here!
Here's Everything You Should Do Before 2018 Ends
Here's Everything You Should Do Before 2018 Ends
Therese Aseoche | Dec 26, 2018
Finalize your New Year's Eve Plans
End the year with a bang! No one wants to celebrate alone and underwhelmed at home; finalize your New Year's Eve plans with your family and friends so that you can greet 2019 feeling positive, inspired, and surrounded with love.
Rest!
You've been working your ass off the whole year; take this time to relax, unwind, and recharge. You've earned it!
What are your plans on this last week of December? Share them with us in the comments below!