Christmas Classics You Must Watch
Dec 25, 2018 &nbsp • &nbsp Mikhail Lecaros
It's that time of the year again, when thoughts of 13th-month pay, reunions, food, and presents fill the air, all accompanied by that one song about boys and girls selling lanterns in the street. Now, we know this time of the year can get somewhat hectic, but if you get a chance between parties, here are eight essential Christmas flicks for you and your family to further enjoy the spirit of the season.
Happy holiday viewing!
MICKEY'S CHRISTMAS CAROL
A Christmas Carol was always going to be on this list, as Dickens' tale of Ebenezer Scrooge's redemption is pretty much immortal at this point, but with close to 50 live action and animated versions to choose from, which one do you go with? Our recommendation would be Mickey's Christmas Carol, which tells the tale with the world-famous mouse and his supporting cast.  Packed full of Disney charm, smartly-paced, and anchored by Uncle Scrooge (of Ducktales fame!) at his miserly best, Mickey's Christmas Carol is a great kick-off to your movie marathon.
MIRACLE ON 34TH STREET

Whether or not Santa Claus exists is a debate we'd rather not get into (because he totally does), because this movie takes care of it for us! The film tells the story of Susan (Natalie Wood, West Side Story), an 8-year old raised by her mother, Doris, to be cynical. But when a kindly old gentleman begins working at Doris's department store, New York begins to find that some things are worth believing in. If you can't find a copy of the 1947 classic, they remade this one in 1994 with Sir Richard Attenborough (Jurassic Park) as Santa. Regardless of version, you can't go wrong with this tale of faith, love, and holiday magic.
THE SANTA CLAUSE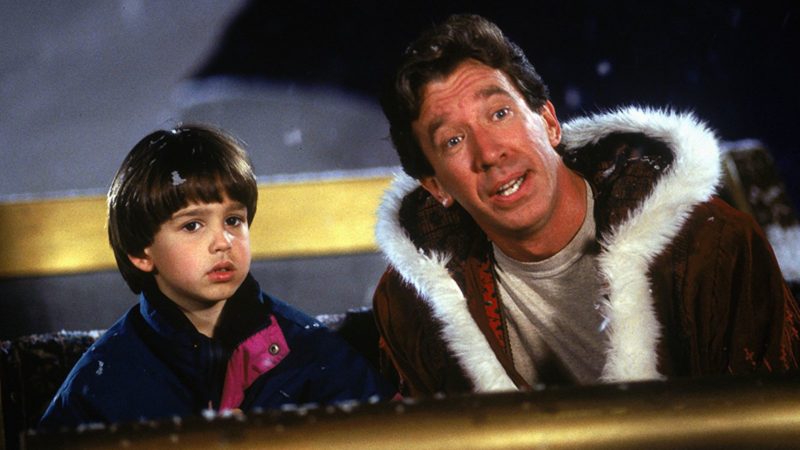 Believe it or not, there was a time that Buzz Lightyear himself, Tim Allen, was the biggest funnyman on TV, thanks to his hit sitcom, Home Improvement. When he made the leap to the big screen for his first starring feature, the result was The Santa Clause, which features Allen as a big city attorney who finds his lost holiday spirit when he's forced to take over for the man in the red suit after causing him to fall off his roof. While two sequels of diminishing quality may have diminished some of The Santa Clause's good will, this first film holds up excellently on its own as a holiday classic that everyone should see.
ELF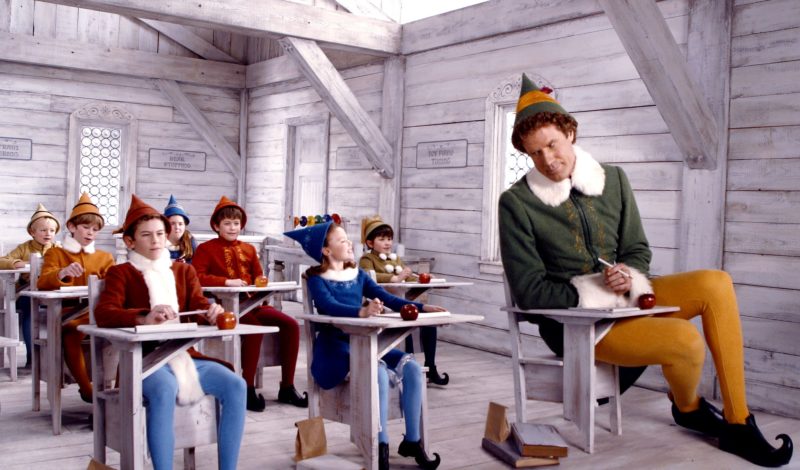 Love him or hate him, Will Ferrell's (Anchorman: The Legend of Ron Burgundy) as Buddy in Elf is just so spot-on and good natured, it's nigh impossible to dislike this flick. Ferrell plays a human raised by Santa's elves who decides to go to New York City to seek out his real father (The Godfather's James Caan!). While there, Buddy discovers that the world is a far cry from the holiday atmosphere of Santa's workshop. When an accident befalls Santa, it falls to Buddy and his newfriends (including New Girl's Zooey Deschanel) to bring the spirit of Christmas back to the world's most famous city.
A CHARLIE BROWN CHRISTMAS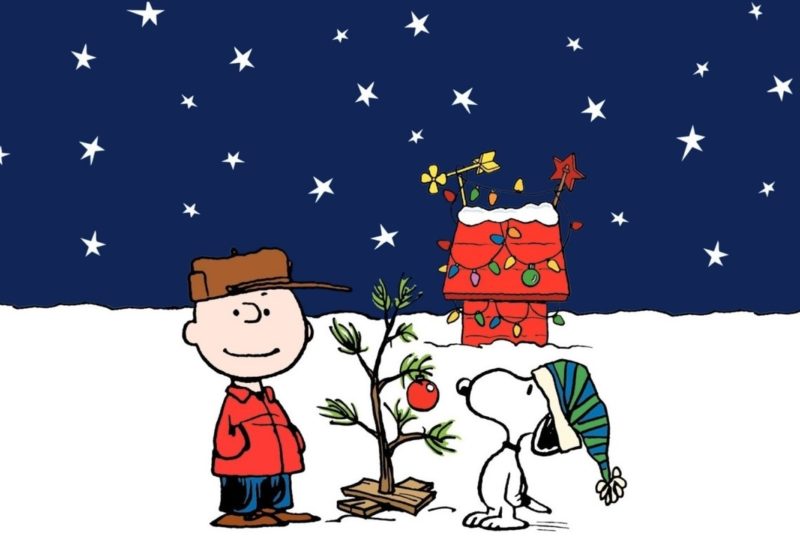 Next to Mickey's Christmas Carol, this Emmy- and Peabody-award-winning classic may be the shortest entry on this list, but that doesn't make its content any less brilliant. Deceptively simple, A Charlie Brown Christmas set the template for all subsequent animated Peanuts productions (including the 2015 movie), by focusing on story, featuring actual children in the lead roles, and delivering a soundtrack that's now recognized as a jazz standard. Recreating the look and feel of Charles Shultz' classic comic strip without sacrificing any of his signature wit, A Charlie Brown Christmas has pop culture's favorite loser show us the real meaning of the season.
HOME ALONE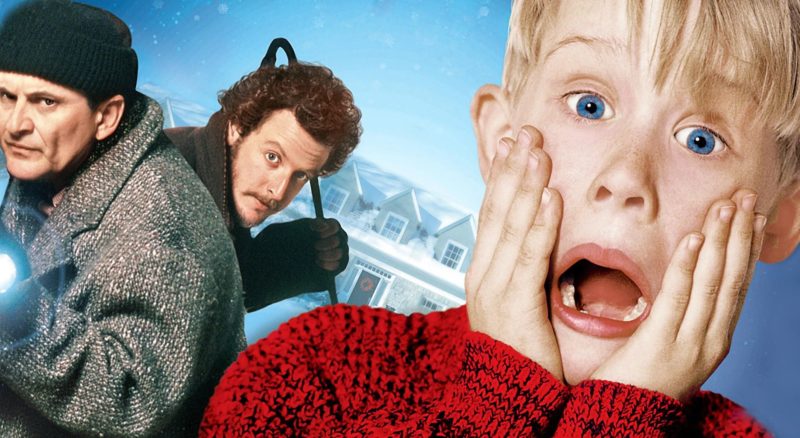 Basically Die Hard in a house, the Macaulay Culkin-starrer never fails to amuse with its combination of slapstick violence and heartfelt sentiment. Directed by Chris Columbus (Harry Potter and the Philosopher's Stone, Rent), Home Alone is the story of Kevin McCallister, all of 9-years old, whose parents accidentally leave him at home when they jet off to Paris for a family vacation. With his mother racing to get home upon discovering the mistake, Kevin will have to take care of himself and defend the family home when it's targeted by two thieves. Unfortunately for them, Kevin isn't as helpless as he looks. Show this to kids, and watch them be amazed – just don't leave them home alone.
IT'S A WONDERFUL LIFE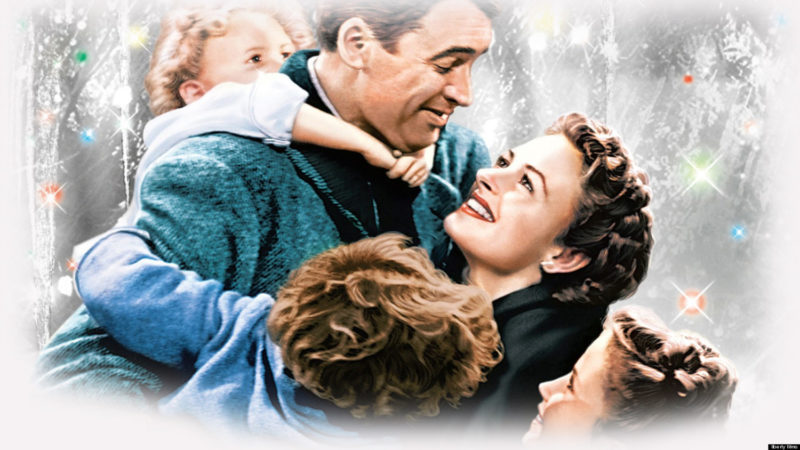 All-around nice guy Jimmy Stewart stars as George, a man down on his luck and about to commit suicide when his guardian angel decides to show him how very different his friends and family would be without him in their lives. Considered a disappointment upon original release, it wasn't until audiences rediscovered the film on television decades later that its charms were finally appreciated. These days, no list of Christmas movies would be complete with this one, and with good reason: you can't beat this tale of paths untaken and the unknown effects we have on those around us for a sure shot of good vibes and holiday cheer.
LOVE ACTUALLY
As far as holiday-centric, star-studded ensemble pieces go, Love Actually is in a class all its own. Director Richard Curtis directs a cast to die for in multiple stories on love in all its forms, as well as the consequences said emotion can bring about. Standouts include Bill Nighy (Underworld) as an aging rock star, Andrew Lincoln (The Walking Dead) as a man in love with his best friend's wife (Kiera Knightly), and Alan Rickman (Severus Snape himself) as a married man headed for trouble. The film manages to resonate thanks to its deft mix of dry humor and whimsy, but perhaps its greatest accomplishment is making us care about every single one of its multitude of characters.
Catch this one, then catch the short online sequel that reunited the director and cast here!
 What's on your year-end viewing? Tell us below!