Here's How You Can Get those Pearly Whites You've Always Dreamed Of
May 16, 2018 &nbsp • &nbsp Desiree Pore
We've all had that dream of entering the showbiz industry back when we're young (probably until now), and one of the unspoken requirements of being an  artista  is to have a perfect set of white teeth. Unfortunately for us, not everyone is born with perfect pearly whites. If you're still dreaming of how to get those perfectly white teeth, you're in luck, as The Smile Bar is here to help make that dream realized!
Launched last year here in Manila, The Smile Bar is a teeth whitening clinic that uses the LED Plasma Light technology in every teeth whitening treatment. This technology proves to be effective and delivers better and faster results compared to other teeth whitening methods. Here's what you can expect when you book an appointment with The Smile Bar:
1. Whiten Your Teeth in Just 20 Minutes!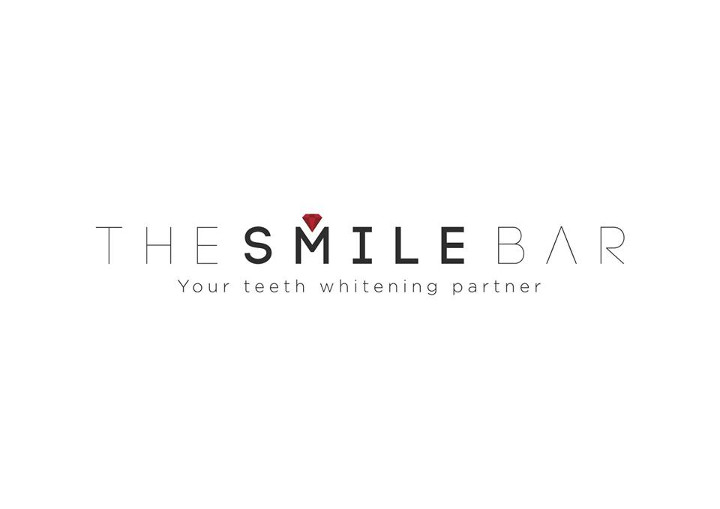 The Smile Bar offers different whitening services, all promising to whiten your teeth in just 20 minutes! Yup, that's faster than your daily shower! You can avail one of the following services: Single Whitening, Double Whitening, and Triple Whitening.
2. Its Sleek Interior Will Make You Want to Come Back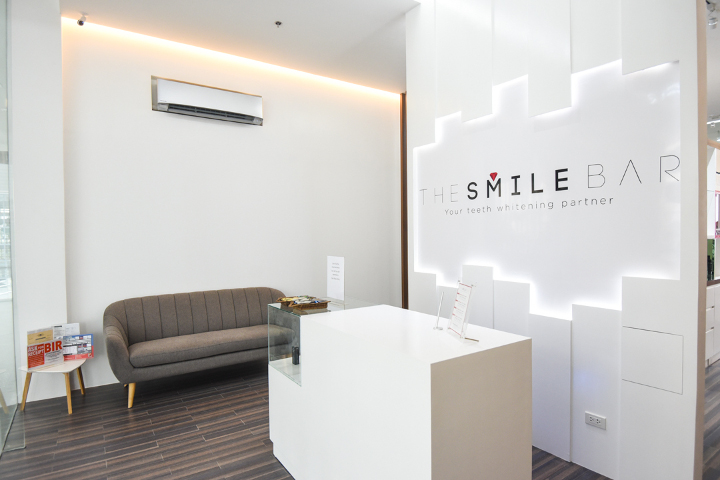 The Smile Bar's interior is not like your typical service boutique's. Its minimalistic interiors will make you feel welcome and comfortable right away. Its bright lights are also very helpful when assessing your current teeth color (and also helpful for taking selfies).
3. Know Your Current Teeth Sitch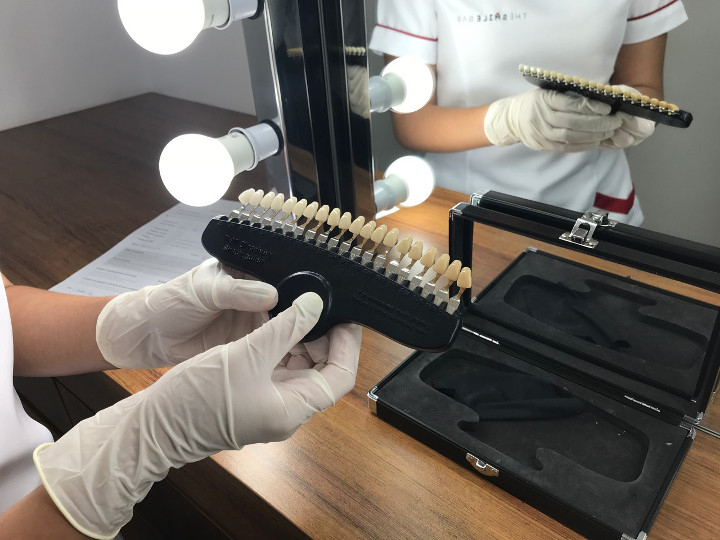 Before you start your session, a specialist will help you figure out your current teeth color using a teeth shade guide. She will then match your teeth color with one of the guides, ranging from S2 to S40.
4. Products To Help Your Journey to Pearly Whites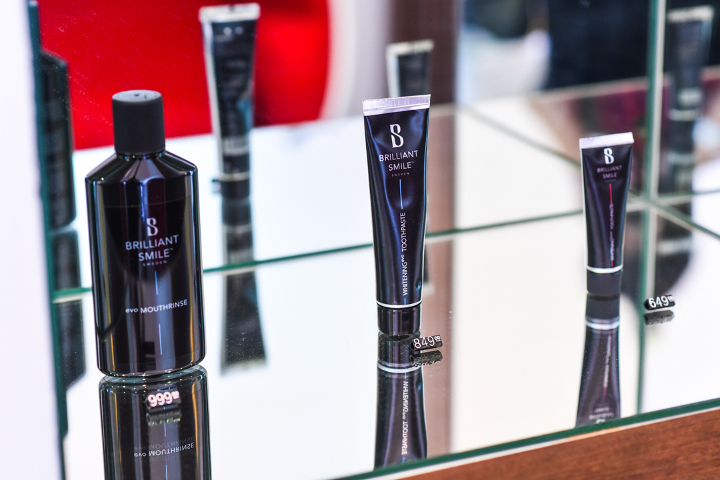 The Smile Bar offers safe, sophisticated and effective teeth whitening services with products and technology from one of today's largest names in the Swedish teeth whitening market, Brilliant Smile. These products include the whitening toothpaste and mouth rinse.
5. Brush, Brush, Brush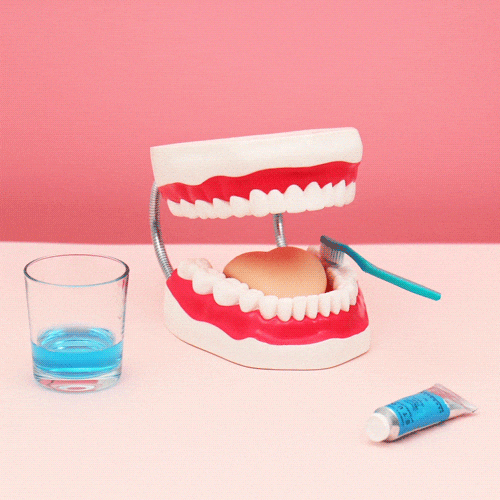 Just ate lunch and spontaneously decided to undergo teeth whitening? Fret not if you didn't get the chance to brush your teeth, as you'll do plenty of brushing at The Smile Bar using their gums-friendly toothbrush.
6. (Literally) Netflix and Chill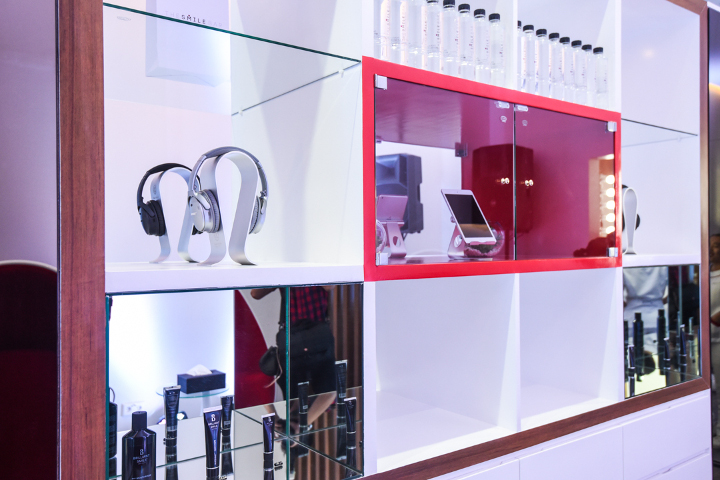 Yes, the whole session lasts for 20 minutes only, but those 20 minutes can be a looong one for people who can't sit still. Thankfully, The Smile Bar will let you borrow one of their iPads and BOSE headphones so you can binge watch your favorite show, all while chilling on their super cozy egg chair.
7. The Result Will AMAZE You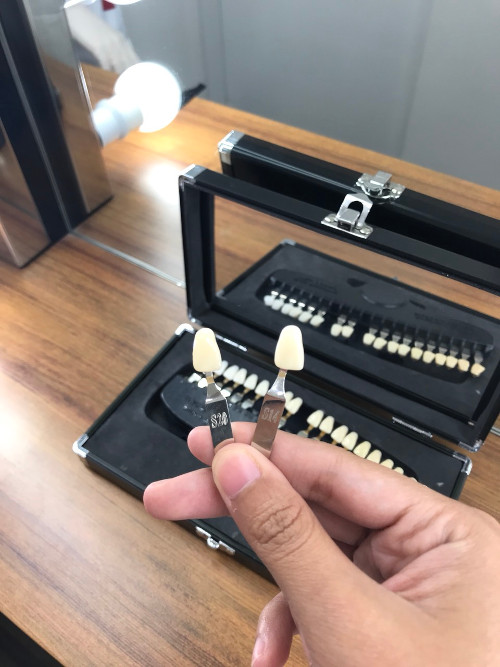 The Smile Bar aims to whiten your teeth up to 5 levels whiter than it was originally, and this is tested and proven! If you still want to take it up a notch, you can avail more sessions of teeth whitening for an almost paint-like set of pearly whites.
8. Yup, You Can Still Drink 2+ Cups of Coffee After Your Session!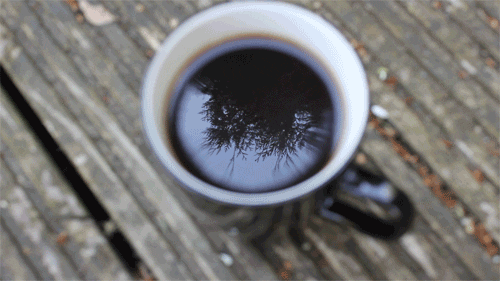 The Smile Bar uses the NanoSeal Total+ technology which re-mineralizes the enamel and seals the whiteness on your teeth; the NanoSeal Total+ will also allow you to eat or drink anything you like without the risk of discoloration. So yes, your 2 cups of coffee a day routine is safe!
The Smile Bar is located at the 2nd Floor, Cluster 2, Uptown Parade (above Valkyrie) in Uptown Bonifacio, BGC, Taguig City. Book your teeth whitening appointment online and get your teeth whitened today at www.the-smile-bar.ph.
Want to get gift certificates for treatment at The Smile Bar? Just post your most beautiful smile on this link  and we'll pick out the 5 best smiles!