Under the enhanced community quarantine, you and your family are all either working from home or doing online classes. Suddenly the once quiet, energy-conserving house is now full of people plugging in their devices, playing, using air-conditioning units, and leaving lights everywhere. You are now afraid of the electricity bill that will inevitably arrive. Look, the government isn't going to shoulder your bills regardless if you lost your job due to the virus. It's up to you to keep the energy surge low so you won't get too shocked seeing those digits come end of April.
Keep your air-con settings to auto
via GIPHY
In the Philippines where it's summer almost year-round, turning on the AC, if you have one, is a welcome relief to the humidity. If you can't concentrate on working without feeling the cool air on your skin, consider turning your AC's settings to "auto." This way the unit doesn't have to work harder and use more energy to get to your desired temperature. If your air-con also has a timer, take advantage of it. This helps you discipline yourself into using the air-con at a set time daily.
Clean your filters and make use of fans

Dirty filters make AC units work harder and it reduces airflow. Check your filters now and you'll probably find inches of dust to scrape off. Another trick to make sure the cold air reaches all parts of the room is to set fans at strategic locations to distribute air better.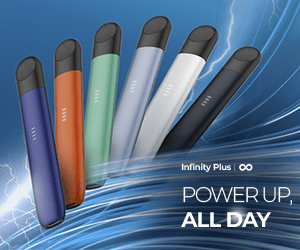 Replace traditional light bulbs to LEDs
In rooms where you use lights for more than 2 hours a day, it's efficient to replace the bulbs with LEDs. LED lights can cut lighting costs up to 75% since these specific bulbs use less energy and are known to last longer.
DON'T leave lights on
via GIPHY
Just like how it irks some people to leave the tap on (because it's a waste of water!), leaving lights on in a room you aren't using is a waste of energy. Always remember to turn it off when you leave a room.
Unplug all the appliances you aren't using
via GIPHY
Yes, your appliances still use energy when they're plugged in even when you aren't using them. Make it a habit to check sockets around the house.
Plan the way you'll use your appliances
via GIPHY
Be smart in using your washing machines and dryers. Do your laundry in larger batches and back-to-back so you maximize the heat buildup and you reduce energy usage. On putting liquids inside the refrigerator, make sure you properly cover containers; moisture inside the refrigerator will require it to use more energy.
Open a window and let the air in
via GIPHY
Of course this isn't advisable for those with homes beside busy streets or with ground-level windows but opening your windows and letting the air circulate will help cool down the house. It will also keep you from the temptation of once again letting the AC cool the room the entire day.
Be conscious of your working hours
via GIPHY
We get it, you're a workaholic. Or maybe you're just adjusting to the new work-from-home lifestyle. Don't work too long well into the night, aside from consuming energy you should be conserving, you should also be resting your mind and body.
Got other tips to share to conserve energy?