With the OLED technology, everything else pales in contrast. Literally. It employs the most accurate and stunning colors on screen with more than 8 million pixels working together to form a masterpiece for your eyes. The sound feels so real, it's your own private mini theater! And there are of course a lot more else that your regular television can't possibly compete with. Read on to find out why Sony BRAVIA OLED is the greatest thing this summer.
But what exactly makes OLED a lot times better than LED?
1. Behold, Sony BRAVIA OLED A8F
Succeeding the award-winning Sony BRAVIA OLED A1 TV launched in 2017 is the BRAVIA OLED A8F that's brought the television game to a whole new level. Sony BRAVIA always exceeds in showing us their skill and mastery on TV innovation and they have never failed. They are bringing to the table yet another breakthrough in designs, feature, and user experience this 2018.
BRAVIA A8F is one of the latest Sony innovations to enjoy stunning picture quality, beautiful colors, and overall quality. Let's see what else it has to offer starting with..
2. A 4K HDR picture quality feature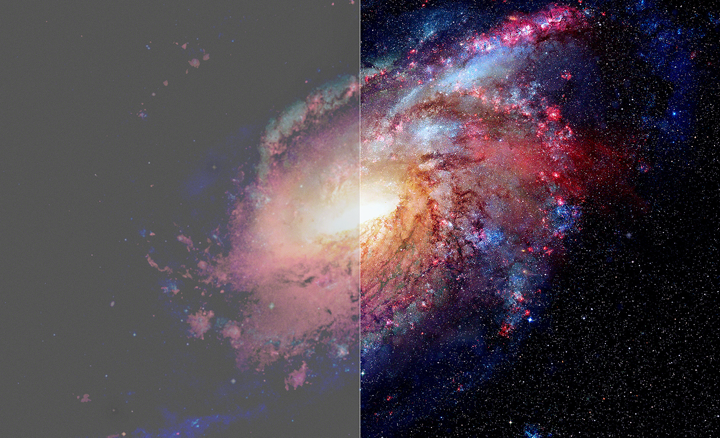 Because we deserve nothing but the best in this fast-paced technological environment, 4K HDR (High Dynamic Range) is introduced. It enhances the dynamic range of a picture, finding the perfect level of brightness and darkness. HDR in your television makes movies and TV shows closer to their original recording for a truly lifelike viewing experience.
Sony's 2018 full HD TV models are now HDR-enabled so you'll enjoy watching Netflix or even gaming even more!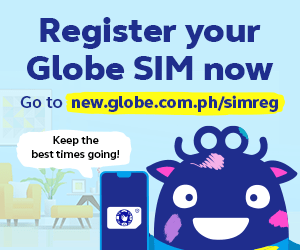 3. The X1 Extreme Processor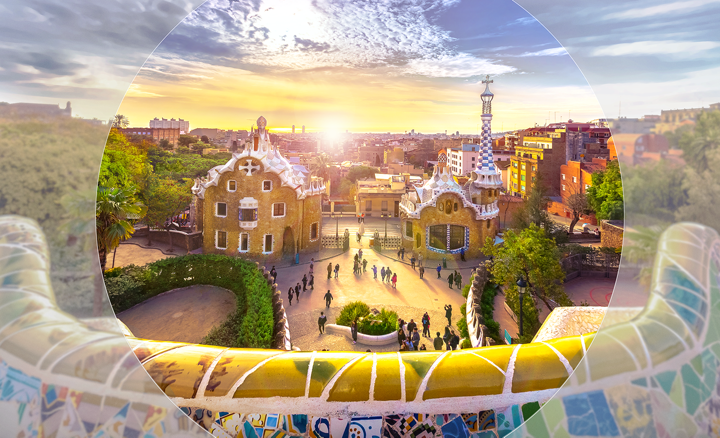 Sony recognizes the crucial role processors play and acknowledges that this year is a battle for the greatest processors. Never the one to disappoint, they created extraordinary processors: the 4K HDR Processor X1 Extreme and the 4K HDR Processor X1.
The X1 Extreme includes powerful real-time image processing for ultra-detailed pictures. Its features include dual database processing, object-based HDR remaster, Super Bit Mapping 4K HDR, Dynamic Contrast Enhancer, and precision color mapping. To the less techy of us, all you need to know is that X1 Extreme takes everything you watch and upscales it to near 4K HDR quality – in short, it makes the scenes on screen beautiful.
4. Crisper, accurate colors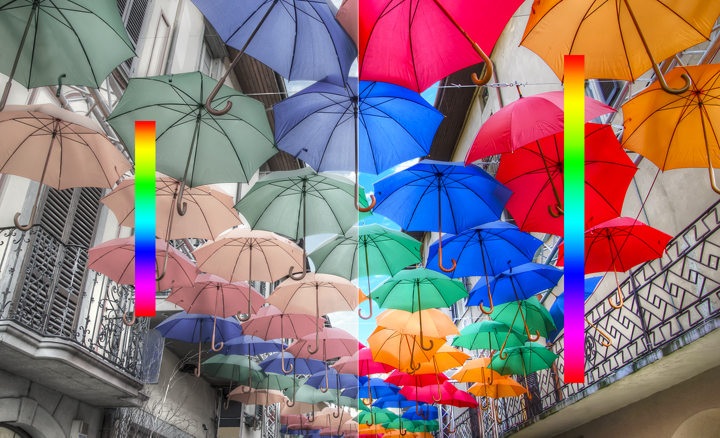 The blacks usually come off as dark grays in most TV screens but with OLED, the blacks are deep and dark and the bright scenes are beautiful. This is achieved through over 8 million self-illuminating pixels precisely and individually controlled by the 4K HDR Processor X1 Extreme. The pixels work individually and can be turned off completely to deliver absolute black. It's also designed to prevent image burn-in resulting in the most accurate colors on screen.
With exquisite, unprecedented contrast, OLED presents a new level of color, clarity, and contrast for picture quality that is stunningly true to life.
5. Slim design and minimalist design perfect for any kind of home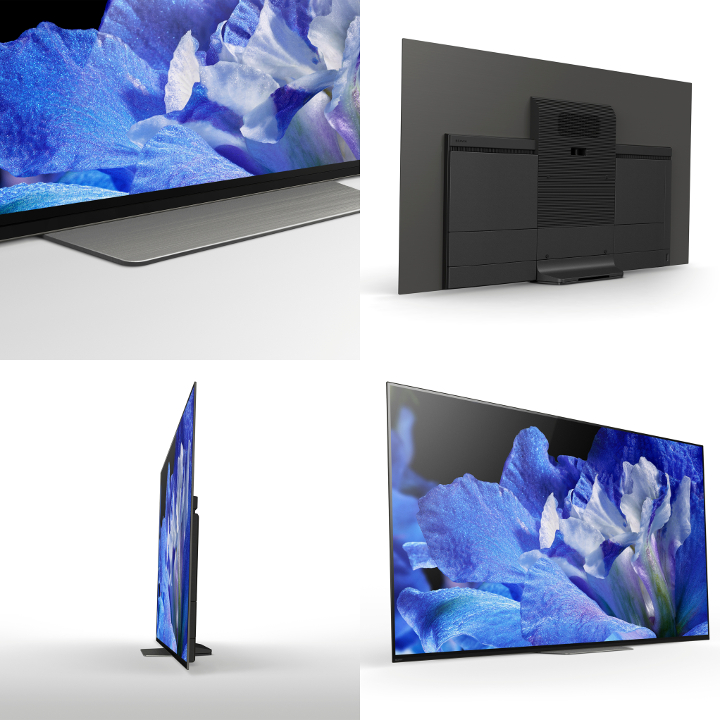 The new OLED line features a "Soft Minimalism" design in response to the lack of harmony between most TV models and their surroundings. So your television doesn't stick out like a sore thumb, Sony fuses warm, welcoming shapes and textures with no-frills that blends it comfortably in living spaces.
The model has narrow frame and slim design that makes for a wider viewing angle. For the neat freaks out there, you'd be pleased to know that the BRAVIA OLED A8F has a cable-free front feature so you don't get distracted by anything while watching.
6. Acoustic Surface and Bluetooth supported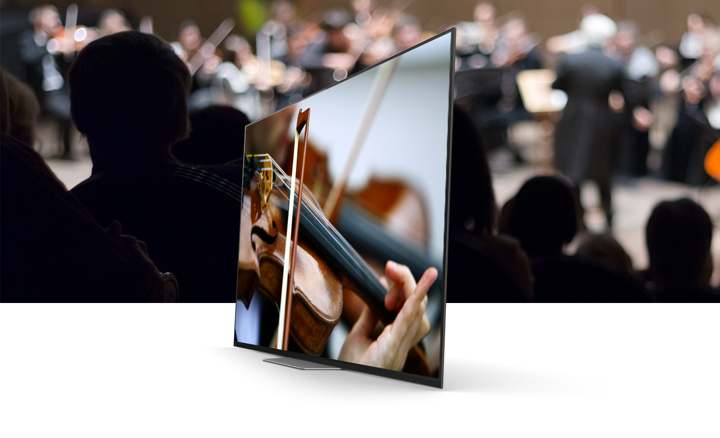 Sony BRAVIA OLED is nothing short of perfect. Acoustic Surface Technology is an exclusive Sony innovation that allows sound to be projected from the screen. Yes, you read that right! There are two innovative Actuators behind the TV that vibrate the screen to create sound that's truly engaging and a subwoofer to provide deeper and more powerful bass.
Sony also acknowledges that we sometimes want privacy but still want to watch our material on the big screen which is why they added a Bluetooth feature for streaming of stereo sound to a compatible headset.
7. Voice search and apps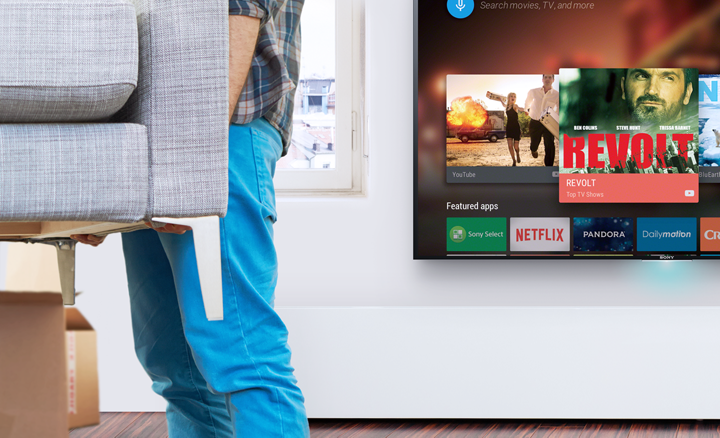 Sony 2018 TV models also lets you do anything you want with just a click of a button or a voice command. It talks your language (42 languages to be exact) using Google to help you find what you're looking for. Anything you want to see and know, the Voice Search has you covered.
Your TV is also a Sony Android TV meaning it has your favorite apps installed such as Spotify, Netflix, YouTube, Google Play, etc. all a remote control click away. It's the perfect TV for gamers too with its option of expanding your hard drive capacity to make room for more great apps and games. And if you're worried about game quality, if it can make TV shows look stunning in 4K HDR, think of what games will look like!
8. New and improved Sony Bravia LED Televisions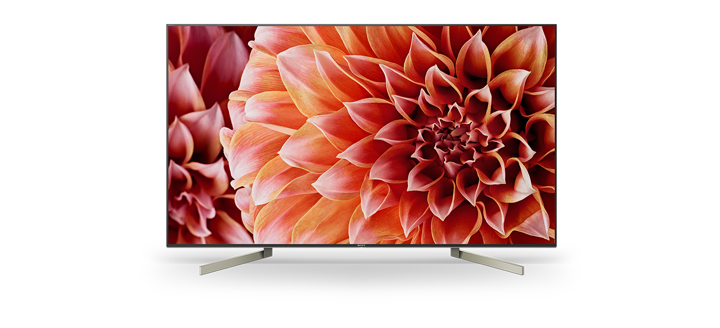 Sony X9000F
Since there's an increased demand for a wider variety of large LED screens in 4K HDR televisions, Sony also launched its new and improved BRAVIA LED television series: the X9000F, X8500F, X8300F, and the X7007F available in multiple sizes.
These televisions are equipped with the latest technologies Sony has to offer including the aforementioned X1 Extreme Processor, 4K HDR LED screen, and Sony Android TV. But it also has X-Motion Clarity feature that resolves the issue of motion blur and keeps fast-moving images clear and smooth.
In case you doubt all this goodness, to see is to believe. Run to the nearest mall and see for yourself!
For more information, visit the Sony Philippines website and follow them on Facebook.
What do you think about the Sony BRAVIA OLED? Share your thoughts with us!