High Society Scandals That Shook the Alta Sociedad
Aug 14, 2017 &nbsp • &nbsp Dani Panopio
Admit it: if you were born in the 90s there's a high chance that one of  your favourite hobbies or guilty pleasures is to watch Gossip Girl, which took us on a six-year roller coaster ride that took us deep into the scandalous lives of Manhattan's elite.
As Filipinos, we are well-known for our flair and thirst for drama. Hence, we don't need to look across the ocean for our daily fix of the latest chismis that has everyone talking. Why, we were all dragged once more to such a juicy scandal recently when the Comelec Chairman and his estranged wife started airing their dirty laundry in public. Here we list down some of the juiciest, most controversial scandals that rocked Manila's High Society. Lift your little finger up while you sip that tea!
The Murder of Enzo Pastor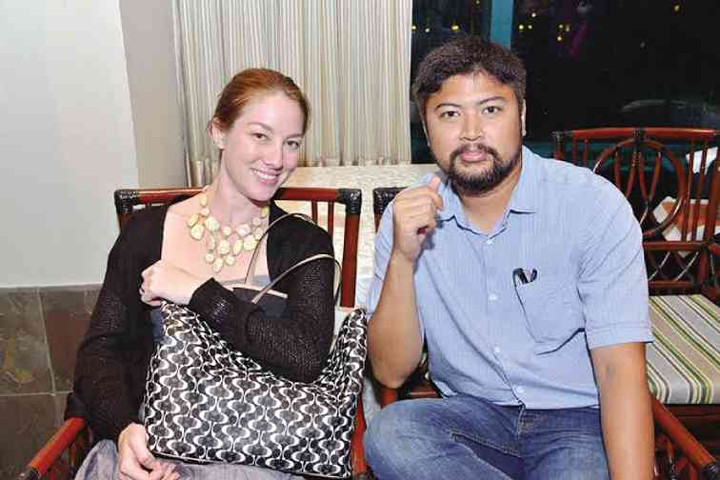 Enzo Pastor was a promising race car driver that's well known not just in his social circle, but also to race car enthusiasts. Pastor's life was tragically cut short when he was ambushed by motorcycle-riding gun men on his way to to Clark, Pampanga.  Rumors started that the main perpetrator of his slaying was his own wife, Dalia Guerrero-Pastor. Dalia is the great-granddaughter of Don Ramon Roces, whose family owned The Manila Times. It is alleged to be a crime of passion, with Dalia's (alleged) lover businessman Domingo de Guzman III being the mastermind of the murder.
Gucci Gang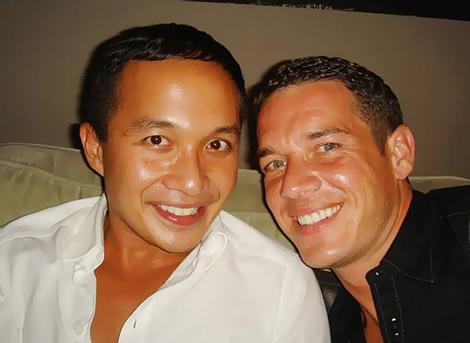 In what seemed to be an episode of Gossip Girl, the Gucci Gang controversy fired up the internet and every bloggers' domains during its heyday. The controversy started when Australian Expat Brian Gorrell claimed that his ex-boyfriend, socialite and grandson of controversial Philippine Senator Justiniano Montano, DJ Montano, swindled him out of $70,000 for purportedly putting up a restaurant and travel agency business. Gorrell set up his own blog wherein he exposed how Montano duped him into sending crazy amounts of money. Some of the members of the 'gang' were Celine Lopez (member of the popular Lopez clan), Tim Yap, Wendy Puyat, Tina Tinio, Hindi Weber, and a lot more. You can find the whole list posted at Gorrell's blog.
Madrigal vs. Ortigas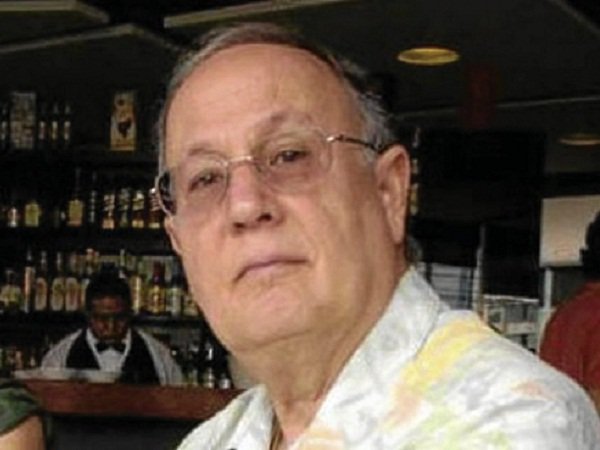 We all know the premise of The Good Wife (a philandering political man whose wife divorces him), this scandal somehow mirrors it. Former Philippine Ambassador to Mexico Francisco M. Ortigas III was sued by his wife, Susana Madrigal Bayot-Ortigas (member of the prominent Madrigal clan) after she accused him of having extramarital affairs during their four-decade marriage. Susana even called her husband a "scrooge" and a "pervert" after she accused his husband having affairs both with her best friend, Ma. Antonia Legarda and their house maid, Wilma Balingasa (his alleged "sex slave").
The Pepper Spray Incident at Embassy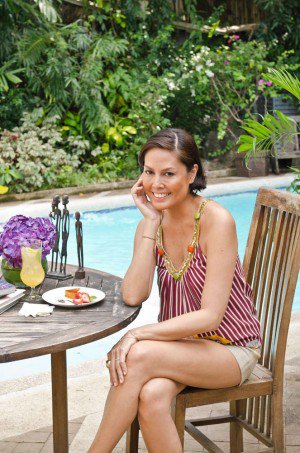 Oh, how love drives us do the craziest of things. In what supposed to be a celebration at the infamous Embassy (which deserves a separate list) turned into a catfight among Manila's elites. The fight between socialites Patricia Panlilio (daughter of famed jeweler Fe Panlilio) and Neny Montinola ensued during the birthday celebration of Ronald Singson, son of politician Chavit Singson. The two socialite beauties ran into each other outside the club wherein Panlilio pointed a pepper spray can at Montinola's face and began spraying at her. What drove Panlilio in doing such thing was her alleged "jealousy" towards her boyfriend, Ricardo Po Jr. and Montinola's friendship.
Ilusorio Family Inheritance Claim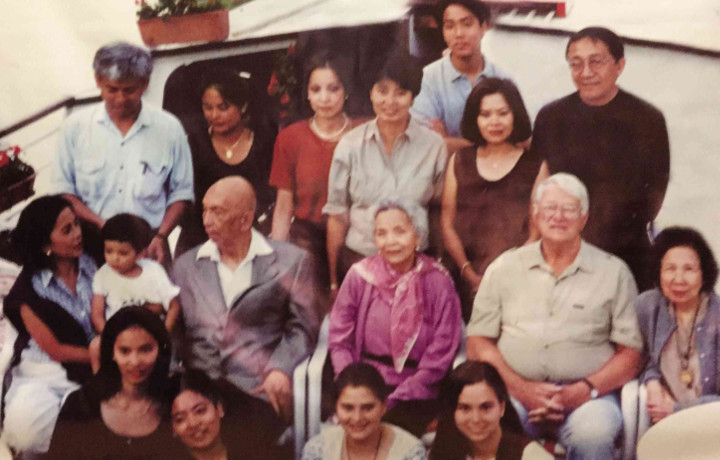 The family feud started with its patriarch, Potenciano Ilusorio, a known Marcos crony. In February 1999, Potenciano's wife Erlinda Kalaw-Ilusorio accused her daughters Ma. Erlinda and Sylvia of "hiding" the patriarch. Meanwhile, Ma. Erlinda in turn alleged that their mother overdosed her own husband with Zoloft, an anti-depressant which made him weaker. She also accused her brother of attempting to be the sole beneficiary of the late Potenciano's 1 billion peso estate. Potenciano died on June 28, 2001. The family was separated with two sides emerging: the side of the mother and the side of the three sisters, with legal cases thrown at each other. The saga continued years later when the matriarch Erlinda died last year.
The Case of the Missing Father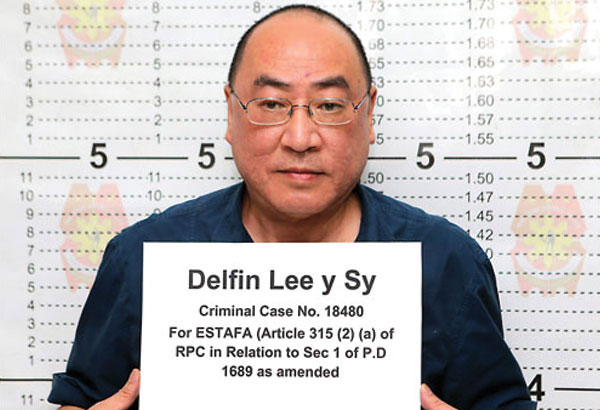 Don't be fooled by her recently talked about wedding; Divine Lee's past is still searchable on the wonderful world of internet. Lee's father, Delfin Lee, was hit with a criminal case after it was found out that Globe Asiatique were double selling their properties. People criticized the socialite heiress for flaunting her luxurious lifestyle even after her dad was involved with the scandal. Delfin Lee became a fugitive, and when Divine was asked about her father's whereabouts, she was mum about it. Delfin Lee was arrested in 2014 after months in hiding.
Lifestyle of the Rich and the Famous ala Pork Barrel Style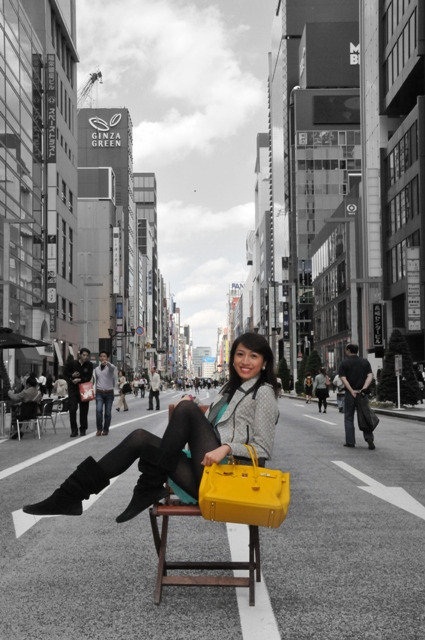 We all know about the Pork Barrel Scam and all the key persons behind it. Much was said about Janet Lim Napoles and her involvement in the nationwide scandal, but not much about her daughter, Jeane Napoles. Look up her name on Google and you'll see photos of her alongside Hollywood A-listers such as Justin Timberlake, Blake Lively and Justin Bieber. She ran her own Tumblr blog wherein she mused about her jet-setting life; having backstage passes at MTV Award shows, staying at a posh penthouse suite in L.A., studying at FIDM, a renowned fashion school, and other exploits. The younger Napoles was criticized because of her affluent lifestyle after her mother got involved with the scandal and has since deleted all her social media accounts.
The Curious Case of BryanBoy and ChikaTime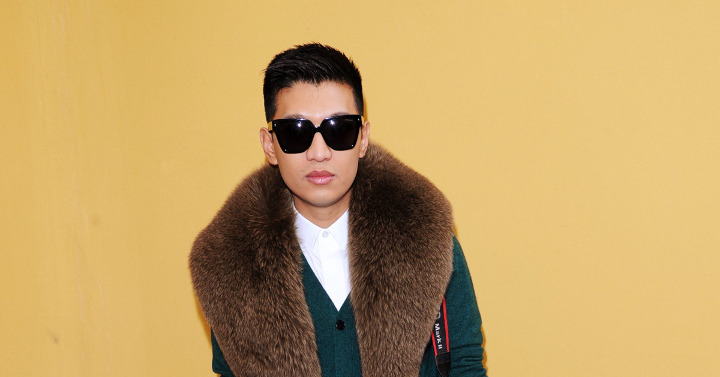 It all started with an exposé written by Rogue a few years back about emerging fashion blogger Bryanboy. In it explains how one man can afford to buy an LV BAG that's worth close to a million and go home by riding a taxi; it just didn't add up. A friend of Bryanboy aka Bryan Yambao tells the magazine how one night during a trip abroad she saw an "album full of credit cards with different variations of his name". ChikaTime, a local, trashier version of Gossip Girl, debuted 10 years ago wherein posts about Manila's elite scattered throughout the blog. ChikaTime often ridiculed members of the high society, even Bryan himself. In what seemed to be a connected scandal, Brian Gorrell of the infamous Gucci Gang scandal exposed Boy of being the sole creator of the said blog, calling him a "gay who sweats glitters". Ouch.
Do you recall any other? Share them with us below!