Liam Gallagher is best known as the front man of one of the most successful and influential bands in English history, Oasis. With the feud between him and older brother Noel wouldn't come to an end, Oasis decided to call it a day in 2009, right before their scheduled performance at Rock en Seine. Fans around the world couldn't believe what happened and are still mourning up until this day.
With both the Gallagher brothers releasing their respective works, we can't help but yearn for the classics. Here we list down Oasis songs that we'd like to hear at Liam Gallagher's first ever concert here in Manila!
Champagne Supernova
One of the most popular Oasis songs, Champagne Supernova will be a hit to the crowd once Liam sings this staple anthem.
Wonderwall
Arguably one of the most covered songs in history and the most well-known Oasis song, Wondewall will certainly bring back nostalgia to Liam and audiences alike.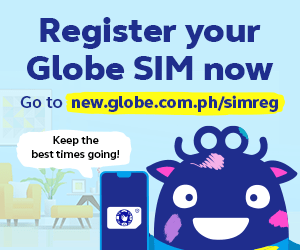 Live Forever
Millennials best know this song when Liam performed it during his surprise appearance at One Love Manchester; us 90s kids best know this song during the height of grunge culture.
Don't Look Back in Anger
Coming off from the best Oasis album, Don't Look Back in Anger was originally sung by the band's main songwriter and Liam's brother, Noel. It wouldn't hurt to have a version of Liam's.
Supersonic
Oasis' debut song is what introduced us to the band and made us love them. Up until now.
Rock 'n' Roll Star
Rock 'n' Roll Star cemented the band's status as rock and cultural icons and was also sung by Liam at One Love Manchester.
The Shock of the Lightning
The first single from their last album, The Shock of the Lightning is one of the band's better but underrated songs.
Stop Crying Your Heart Out
Another underrated gem from the band, Stop Crying Your Heart Out pleases us with the rawness of Liam's signature voice. The song is also one of the highlights of the band's fifth album, Heathen Chemistry.
Catch Liam Gallagher of Oasis this August 14 at the Mall of Asia Arena. Visit SM Tickets to book your tickets now!
What other Oasis songs would you like to hear? Share it with us in the comments below!