Summer's just around the corner, and living in the tropics like our country means beach trips and weekends by the pool. While the pandemic restrictions have put a pause on your plans, it's still a good idea to be prepared for whenever the next chance comes about. So if you really want to take a dip and swim while the sun's out, make sure you're ready with all your summer essentials — including a form-flattering high-waisted bikini so you can confidently strut down the beach.
Attitude
View this post on Instagram
The Mawi Set from Attitude is composed of high-waisted shorts and a square neck fitted top which is padded for extra comfort. It's perfect when you want to go on a run along the beach then take a dip in the waters right after. It's so conveniently versatile that you can even wear it during your workout at home. Shop here.
Balud
View this post on Instagram
Balud's Maya Set comes with a high-waisted bottom that you can wear mid-waist for more coverage or higher for a slightly high-cut medium bottom coverage, and a pretty bikini top with ruffles along the cleavage that gives your look a dainty feel. Shop here.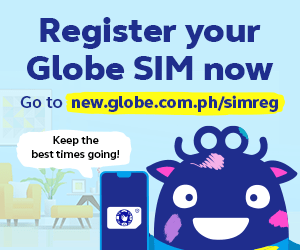 Sycamore
View this post on Instagram
The plaid pattern on Sycamore's Linda Set is a crowd favorite, especially when paired with the pretty removable straps that give the whole ensemble a vintage vibe. But if you prefer to wear it as a tube, the little bow in the middle of the top is already enough chic detail to show off at the beach. Shop here.
Soak Swimwear
View this post on Instagram
Soak Swimwear's Chloe Set is a chic, dainty pair with its black-and-white stripe pattern. The high-waisted bottom comes with a little bow you can tie to the side, while the top shows off your cleavage in a small V that ends with a smaller bow. It also comes with removable straps for your use according to your preference. Shop here.
After Dawn
View this post on Instagram
The Ida Bottoms from After Dawn are easy to style and absolutely comfy to wear. It also has a high leg cut that would showcase your long legs for days. And since After Dawn uses the same colors in different styles for their tops and bottoms, you can mix and match your paired top with the Ida, giving you plenty of style variety. Shop here.
8 Local Plus Size Swimwear Brands For Every Curvy Pinay
8 Local Plus Size Swimwear Brands For Every Curvy Pinay
Cristina Morales | May 24, 2019
Las Islas
View this post on Instagram
Las Islas' Caballo Set brings you back to the basics. The top is a tube-style bikini with removable straps, which means you can wear it however you want. Meanwhile, the bottom is simple and straightforward that you can pull up to mid-waist for enough coverage while still showing off your tummy or abs. Shop here.
Prima Clothing
Prima Clothing's Lorie Set is chic and sophisticated with its thick straps and V cut to let a bit of cleavage peak out. The high leg cut of the bottom ensures you can show off your legs for days. It's also available in various colors: navy blue, orange, red, yellow, and baby pink. Shop here.
Alba Manila
Alba Manila's Anilo bottom is sure to hide your baby food belly when you decide to head down to the beach. The string detail on the sides adds not only style, but also functionality — you can adjust the fit for skinnier waists or wider hips. Shop here.
Where else are you shopping for form-flattering high-waisted bikinis?