Yes, you read that right! Philippine mythology and folklore is taking center stage in front of a global audience through a series of graphic novels to be published by Disney-Hyperion. The publisher of the Percy Jackson series and its many spin-offs just signed a deal for a middle grade graphic novel trilogy inspired by Philippine mythology and created by Tori Tadiar — Highsummer.
Highsummer
The Filipino mythology-centered graphic novel follows the story of 12-year-old Mika, who accidentally cast a curse on two of her classmates. As she attempts to undo the curse, she ends up awakening powerful ancient gods and a sun-devouring monster that would unleash darkness upon the whole world. In the face of an apocalyptic threat, Mika is forced to team up with her former bullies to defeat the deity before the world ends.
So excited to finally share that🌻HIGHSUMMER🌻 will be published by @DisneyBooks!

A GRAPHIC NOVEL series set in a Filipiniana junior high school? A girl who can wake ancient gods and creatures from PH MYTHOLOGY? From the publisher of the Percy Jackson series?! THREE BOOKS!?! pic.twitter.com/9DJ9AzfSId

— 🌟 Tori (@haitori) June 2, 2022
In a tweet, Tadiar shared more sketches on the characters of her graphic novel. Joining protagonist Mika are choir boy Teo, varsity queen Halle, and teacher Raha. Along with the character sketches are some concept art on what seems to be one of the series' settings: Ilustra Junior High.
For the new followers who joined the Highsummer ride: introducing choir boy Teo, varsity queen Halle, and our main protagonist Mika (+ their teacher, Raha) as well as some concept art on Ilustra Junior High: the home of the ilustrados! pic.twitter.com/JAbseO1BlH

— 🌟 Tori (@haitori) June 5, 2022
Rachel Stark, Tadiar's editor at Disney Books, was all praises for the series. "I spotted this funny, loving, epic fantasy & friendship story set in the Philippines in a Twitter pitch & knew I had to edit it!" she said in a tweet. "11/10 would acquire again," Stark quipped another.
11/10 would acquire again https://t.co/p6rElkcKih

— Rachel Stark (@syntactics) June 3, 2022
Tori Tadiar
Author and illustrator Tori Tadiar is the brilliant mind behind the upcoming graphic novel series.
Before signing a book deal with Disney-Hyperion, Tadiar has authored two fantasy graphic novels. The self-published Sagala (2019) won Tadiar the Komiket Best Komiks Award in 2017. Meanwhile, Twinkle, Twinkle (2021) was an Official Selection finalist at the First Philippine International Comics Festival (PICOF).
🎉🎉🎉THE BOOKS ARE HERE 🎉🎉🎉
And they are gorgeous! The cover has GOLD FOIL and SPOT UV print ✊😭 Twinkle, Twinkle book launch tomorrow!!! 🥳 pic.twitter.com/NZnEXpKnv4

— 🌟 Tori (@haitori) September 3, 2021
In 2020, Tadiar was the recipient of the PBBY-Alcala Illustrator's Grand Prize for her illustrations that accompanied Boon Lauw's story in Team Abangers at ang Estilong Trumpo.
Crossed another one off the bucket list: ✅illustrate a children's book!

Team Abangers is a chapter book written in Tagalog about a group of kids playing traditional Filipino games 🎉🎉🎉 pic.twitter.com/sHIKWjMoz4

— 🌟 Tori (@haitori) February 2, 2022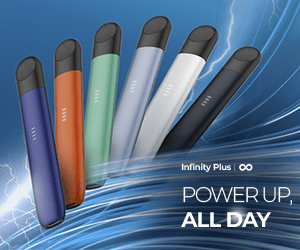 Is there a release date already?
According to Tadiar's announcement, the first book in the series is slated for a 2024 release. We'll get an exact date as the day comes closer.
Follow us on Facebook, Twitter, Instagram, Tiktok, and Youtube for the l8est entertaining, useful, and informative lists!