Where did the time go? We've already seen and experienced half of 2022, which is just in time for some mid-year reset. Let's be honest, digital clutter is the most difficult to clean, especially when you're a memory hoarder. There are way too many good photos and videos to keep! Having enough space is the biggest enemy and most times, we rely on extra storage. To help you declutter your digital space, we've collected some cloud storage websites and apps: 
Google Drive

If you use any of Google's products, you're probably no stranger to Google Drive already. You only need a Gmail account to automatically get free 15 GB storage for a Personal account and up to 2 TB if you switch to a Business account, with a fee of $12 per month.
Find more information here or download it for iOS and Android. 
MEGA

MEGA is the world's leading cloud storage and collaboration platform. Just by signing up, you'll already get free 20 GB storage, which is perfect if you're only using it to store photos and videos. Aside from storage, MEGA users can also chat with contacts, backup automatically, synchronize files between the cloud and their devices, and easily share keyed links with contacts. MEGA's paid plans start at P281.89 per month, which gives you 400 GB of Storage and 1 TB Transfer.
Available for download from their official website, iOS, and Android.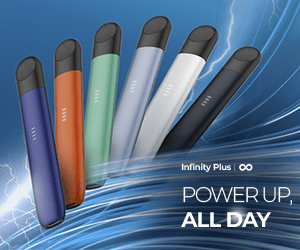 Dropbox
Although you initially only get 2 GB once you sign up for a free account at Dropbox, there are still plenty of ways to earn more storage. It's also great for integrating with other tools including Zoom, Slack, Adobe Creative Cloud, Microsoft Office, Google Workspace, Trello, Canvas, and Asana. You can also upgrade to a paid plan starting at $9.99 a month for a Plus account for individuals, which comes with 2,000 GB of storage. 
Find more information here.
Degoo
Under Degoo's free account, you'll already have free 100 GB storage, end-to-end encryption, and access to up to five devices. You can also get an additional 5 GB per referred friend and as much as a 500 GB Referral Bonus. Its only downsides are you'll get ads, and accounts that have been inactive for more than 90 days will be suspended. Degoo also has paid plans where you can get up to 10 TB storage with access to unlimited devices. 
Find more information here.
Since We're All Stuck at Home, Why Not Try This 8-Step Guide to Decluttering Digital Space?
Since We're All Stuck at Home, Why Not Try This 8-Step Guide to Decluttering Digital Space?
Kyzia Maramara | May 10, 2020
IDrive

IDrive is another leading multi-computer cloud backup and storage website and software. A free account gives you 10 GB and as of writing, IDrive is offering a Mini account to backup all your PCs, iOs and Android devices, and Macs with a single account for $3.71. This gives you 100 GB of storage already! 
Download here.  
iCloud

Did you know that iCloud isn't just exclusive to Apple users? Once you sign up for iCloud's free account using an Apple ID, you'll automatically get 5GB worth of free storage, which you can access through the website, Apple devices, and iCloud for Windows. You can also upgrade to iCloud+ and enjoy up to 2TB storage for PHP 499 per month. 
Find more information about plans here. 
Box

At Box, you'll be able to share and store any file of any size and have access wherever and whenever. You'll get 10 GB under a free account, which will allow you to store 2,000 pictures or songs and more than 50, 000 documents. A free account also has built-in integrations with Google Workspace and Microsoft 365, and 2-factor authentication that guarantees your account's protection. You can also share files with individuals without a Box account. 
Find more information here.
Microsoft OneDrive

OneDrive is a personal cloud storage product by Microsoft where you can save files and photos online and have access from any device. You can easily sign in using your email, phone, or Skype account and get immediately get free 5GB of storage. OneDrive also offers a Personal Vault that protects your most important videos, photos, and files. You can upload up to 3 files here under a Basic account. 
Find more about other accounts and pricing here. 
Adjust to Online Learning Easily with these Helpful Apps and Tools
Adjust to Online Learning Easily with these Helpful Apps and Tools
Ina Louise Manto | Aug 13, 2020
Have you used any of these cloud storage? Share your experience below!