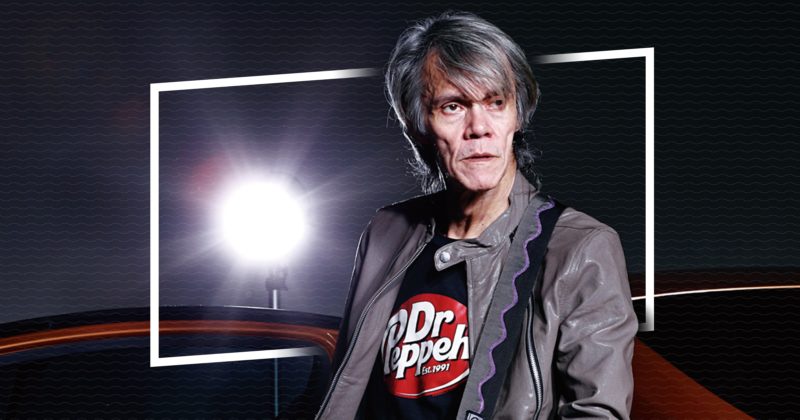 The news came and took everyone by surprise: at 71 years of age, Pinoy Rock icon Pepe Smith has passed away this morning. Most of his fans always looked at him as practically immortal, and have endearingly joked about the man's sheer will to survive in spite of his prototypical rock and roll lifestyle, whether as a solo act or as part of the groundbreaking Juan Dela Cruz Band. Today, these same fans are devastated to see one of the pillars of Philippine Rock go, because losing Pepe Smith at 71 is no less tragic than losing him if he were only 28 years of age.
When interviewed in 2017, Pepe Smith said that his biggest legacy would probably be his songs, and you know what? He's absolutely right. So let's take this moment to find our good ol' vinyls (or Spotify), and in honor of the man and his legacy, listen to just 8 of the countless songs we will always remember him by.
No Touch
Easily the most-heard tune from Pepe Smith's discography, "No Touch" is best characterized by its naughty lyrics,  melodic vocal blending, catchy beat, and unmistakable Manila sound. Often used on TV, movies, commercials, and so much more, it's such a shame that Pepe Smith and his bandmates didn't receive royalties for the use of this song – because they signed the ownership rights to the song over to their record label, as was the (exploitative) practice of the time.
Titser's Enemy Number 1
One of the songs that characterizes classic Juan Dela Cruz, this song had it all – that rebellious streak, that relatability, and the musicality that really made the band a household name during its time, and makes it stand the test of time to this very day. Pepe Smith was way ahead of his time, and with everything it's been true, it's a testament to a life well-lived, missteps and victories alike, that he lasted 71 years on this planet.
Balong Malalim
That catchy guitar riff just takes you unaware every time it kicks in, but once Pepe's vocals enter the song, you can't help but think that this song is just an absolute classic. Years from now, many interpretations will come out for this song going well beyond the intent of its composers, but one thing will always be unquestionable about it: this song rocks.
Rock 'N' Roll Sa Ulan
The most enduring image of Pepe Smith would usually be one with him holding a guitar, but the man played both the guitar and drums over his illustrious career with the Juan Dela Cruz Band. Perhaps one of his most popular songs where the words "sana wag ako magkasakit" and "marami naman akong gamot"
Ihip ng Hangin
"Sa ihip ng hangin, 'di ko namalayan, na ako pala'y naligaw" went this 2005 track from Smith's only solo album. A lifetime of being cheated, lied to, and swindled out of his money has always made his rock and roll lifestyle difficult to maintain, but somehow, despite multiple setbacks including one as recently as last year, he always bounced back. Wherever the wind blew, he just kept taking his licks and moving right along.
Rak En Roll Sa Mundo
Anyone who's friends with Funny One Season One winner Ryan Rems would inevitably compare him to Pepe Smith for so many reasons. But the fact that his catchphrase, "Rock and roll to the world" definitely sounds a lot like the title of this track should give you a hint if there truly is any connection between the two. And there is.
Beep Beep
Not to be confused with the Willie Revillame travesty, this song is a powerful anthem that was testament to how much of a gearhead Pepe Smith always was. And why wouldn't he? A man who lives rock and roll to the hilt like him would definitely  be the type who would love cars the way he loved his women, pardon the political incorrectness: hella fast. And let's face it, those guitar riffs will forever send chills down our spine now.
Himig Natin
Written by Smith himself while inside a women's bathroom (because the men's bathroom was busted), this song is practically the "Imagine" of Philippine Rock – a timeless anthem that captured the hopes and aspirations of an entire generation, and perhaps even far beyond.
What was your favorite song? Tell us below.