It really takes talent to make it in Hollywood, and for some of its celebrity residents, they really brought truckloads of it when they ventured into the land of stardom. While some of our favourite A-listers reached their career high by allowing their acting prowess to take center stage, it turns out that they also have secret aces with their musical skills too. As we marvel in shock that they can legitimately sing, we can't help but wonder, what will the world be like if these guys were the pop sensations and rockstars of our time?
1. Johnny Depp
Johnny Depp is such a versatile actor able to create iconic characters with lovable eccentricities – but little did we know, he is also a rockstar on stage as he coolly sports his guitar and hat with the likes of Aerosmith. An unmatched legend onscreen and onstage indeed!
2. Kate Winslet
Wouldn't it be fantastic if Titanic is revamped as a musical movie? Especially now that we know that Rose aka Kate Winslet also has the voice of a seasoned singer whose voice deserves a couple more tracks on the radio?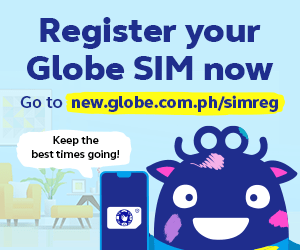 3. Jennifer Lawrence
You might not be a stranger to her The Hunger Games days where she managed to nab a hit song and a remix with her rendition of the haunting "The Hanging Tree," but what you might not know is that she can actually sing other genres too, just like this Frank Sinatra Classic that was featured in her 2015 movie Joy.
4. Robert Downey Jr.
A genius, billionaire, playboy, philanthropist and… a swoon-worthy crooner in real life too? Is there anything he can't do? Top that all off with his amazing rehabilitation story from a life of drugs to the iconic Tony Stark hero that we know and love, and we got ourselves an idol of the times.
5. Troian Bellisario
She didn't exactly lie about this one, but she certainly didn't brace us for the truth that she can sing with so much heart and attitude too! The PLL star sure knows how to rock a guitar and carry a tune. If you're still not convinced, check out this video of her singing sweetly – in French!
6. Joseph Gordon Levitt
He might be most memorable to you as the heartbroken cutie from 500 Days of Summer, but much to our surprise, his voice is easy on the ears too. From romantic duets with the Mother Monster Lady Gaga to renditions of R. Kelly's Ignition, Joseph Gordon Levitt sure has range and musical chops.
7. Grant Gustin
With his good-boy-but-secretly-a-hero look, it's no wonder girls are swooning over the Flash and former Glee star – but to put a cherry on top – he can sing like a Disney prince too with technique and clarity.
8. Nina Dobrev
She's no doubt a beautiful and riveting actress, and much to our surprise, she also rocks out like a pop star with her alluring and tender voice. Who knows, maybe she'll grace our Spotify playlists soon?
Know of any other surprising secret celebrity talents? Let us know in the comments!