We've witnessed how the Homepaslupa Buddies (formerly Home Buddies [Hampaslupa Version]) evolved — from simply being the antithesis to the posh and sophisticated Home Buddies, to now being a brutally honest outlet for both closeted and out squammies. But in order to thrive in this group, there is a code you need to decipher. For a true-blue hampaslupa, this homepaslupa vocabulary quiz will be a no-brainer. But for privileged members of the alta sociedad trying to sneak in, your "fake it 'till you make it" mantra won't work here.  A real squammy may be educated, but he never forgets the language of the hood.
If you don't want to be caked-out from this support group, here are 8 survival terms you need to memorize by heart — how many of these do you know?
26
No, it's not the age of the founder nor the length of someone else's waistline. It means poisonous or unpleasant. It could be your relationship or your work environment.
ANSWER (highlight to reveal): toxic
s3
Come on, you should know better. You experience this every day. From home to work, it's been with you ever since you've entered adulthood. Sakit mo sa ulo, bes!
ANSWER (highlight to reveal):  stress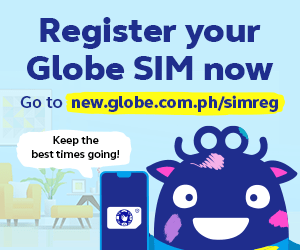 pro5
If you answered the previous item correctly, this comes as a package deal. One cannot exist without the other.
ANSWER (highlight to reveal): problema
kar4d4
Are you even "worthy" of your membership here if you don't know this? Need we say more? If you still can't get this, maybe start questioning if you deserve your spot here.
ANSWER (highlight to reveal): karapat-dapat
6al
When read in an English accent, this simply refers to a creature. But when read in Tagalog or Spanish accent, it's derogatory. Naririnig mo rin 'to kapag galit na Mama mo at tinatawag ka na niya in your full name. Hype ka kasi!
ANSWER (highlight to reveal): animal
res7
Not knowing this term is like a slap in the face to the group's forefathers. Can you at least show an ounce of respect?
ANSWER (highlight to reveal): respeto
910dihan
We've reached the tail end of the list and if you still can't understand a term or two, you're in great danger of being expelled. Wala na bang character development, bes?
ANSWER (highlight to reveal): naintindihan
m10de
If you've reached this part without knowing a single term, "you're nothing but a second-rate, trying hard, copycat!" Where are you getting the audacity to be here?
ANSWER (highlight to reveal): matinde
So ano, homepaslupa ka ba talaga?
0-3 points: Poser alert! Shame on you, dapat sa 'yo i-cake out na sa group.
4-6 points: Medj squammy, pero kulang pa; need makipagbarkada kay Maritess/Tita Malou.
7-8 points: Certified squammy ka! Inuulam ang tsismis from breakfast to dinner. Idol ka namin.
Did you go nuts in this test? In a 500-word essay, tell us why you deserve to be a part of the Homepaslupa cult?