If you're one of the many Filipinos who have used this quarantine period to give their home a makeover, you're probably already part of the super-popular Home Buddies Facebook group. In case you aren't, it's basically a group where its 570,000++ members share their homes, space-saving hacks, and online shopping finds — all great inspo to achieve your dream home.
It would be nice if we all had the budget to make our homes Pinterest-worthy. Pero hindi, eh. So, when confronted with images of picture-perfect homes and budol posts, do we despair? Do we stay on the sidelines pining over other people's homes? Of course not! Pilipino tayo — in the face of "adversity", we do what we do best and make jokes about our hampaslupa state! And this was how Home Buddies (Hampaslupa Version) was born.
A parody of the OG group, you shouldn't take any of the posts there seriously, but if the posts in the Home Buddies group are making you feel bad about your home, just a quick scroll through the Hampaslupa Version will make you feel better.  And you won't be alone. The community's quickly growing — in a single day, the membership grew from 3,000 members to 20,000. As of this writing, it has 27,000 members (but by the time you read this it's probably much higher than that). Here are some of the funniest posts we found:
Walkout closet

Sige, palakihan tayo ng closet!
OG faucet filter

Forget about the fancy faucet filters that come with different state-of-the-art layers. We're sticking to the original. Whether it's retasong tela, muslin, or even medyas ni tatay for more filtration, a thick cloth and rubber band is still the best combo.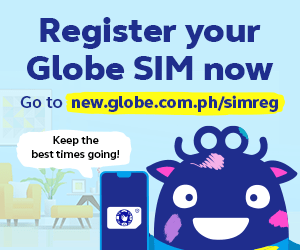 Divisoria aesthetic couch covers

Just remove the zippers and handles, and you've got yourself a decent sofa cover. That pattern? Immaculate.
Share your pet day
Maybe he'll teach you how to cook too?
Budget bidet
Big. Brain. Move. Why didn't we think of this before?
2-in-1 mattress

Nothing better than a dual-purpose product. No need to buy expensive artwork or build accent walls when you have a mattress that's not only comfortable to sleep at but also doubles as home decor.
Marble stairs
It's not grave robbing, it's upcycling!
Bag collection
It's the only bag collection you should be proud of! Kidding aside, this is something you should be doing. Don't throw away paper bags; reuse them and make your momma proud.
Switch to Eco-Friendly Packaging with these Materials You Can Buy Online
Switch to Eco-Friendly Packaging with these Materials You Can Buy Online
Ina Louise Manto | Apr 12, 2021
If you're not a member of this group yet, apply for membership now and just enjoy the good vibes.