The chemistry between Hometown Cha-Cha-Cha's Hong Du-sik (Kim Seon-ho) and Yoon Hye-jin (Shin Min-ah) a.k.a. SikHye is definitely off the charts, and everyone in their little seaside town of Gongjin acknowledges that. (Everyone loves the Dimple Couple!) But since Ji Sung-hyun (Lee Sang-yi) arrived in Gongjin, met Du-sik, and reunited with Hye-jin, there are some scenes that just stole our attention. We're talking about the ~bromance~ scenes between the two male leads. While we've pretty much confirmed the endgame in the latest episodes, we haven't seen such a healthy rivalry between male leads like this in a while, so we viewers are just loving the scenes with the two. Here are some of our favorite bromance moments between Hong Du-sik and Ji Sung-hyun in Hometown Cha-Cha-Cha.
When they literally saved each other's lives
Du-sik meets Sung-hyun #HometownChaChaCha#HometownChaChaChaEp5#KimSeonHo #김선호 #갯마을차차차 pic.twitter.com/e60eMwoyDq

— Yuka ◡̈ (@YukaSeon18) September 11, 2021

Ah, yes. The fateful first meeting. You'd think this type of scene would only happen to the main couple, but Hometown Cha-Cha-Cha just twists the cliches around and gives us unexpected laughs. Who would've thought that the male lead would end up meeting the second male lead in a slow-mo-worthy scene like saving them from drowning or breaking his neck? And who would've thought the second male lead would do the same for the male lead just a few scenes later? Only the HomCha writers, it seems.
When they bond over food
They are crazyyyyyyyyy mad
they are supposed to be or soon to be love rivals..but…#HometownChaChaCha#KimSeonHo #김선호#ShinMinAh #신민아 #HometownChaChaChaEp7 pic.twitter.com/KpreTBmm8H

— Fiction Freak (@fictionfreak6) September 19, 2021
Here for this bromance of SikHyun/DuSeong

Writer nim, please let their relationship grow too and don't hurt Ji PD too much in the end. #LeeSangyi #이상이#KimSeonho #김선호#HometownChachacha #갯마을차차차 pic.twitter.com/UvOPQYenmt

— Lee Sangyi International (@LeeSangyiINTL) September 21, 2021

They might've had a rocky start when discussing food, but they definitely appreciate a good plate of seafood. Remember how ridiculously exaggerated their reactions were when they had lunch during their first day of work together? The people they were eating with were exasperated, but we viewers definitely found them too cute for this world.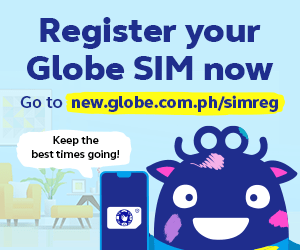 When they went surfing
Love triangle? Who is she? I only know Bromance #HometownChaChaChaEp8 #HometownChaChaCha

— ◡̈ 갯마을차차차 (@seonhopage) September 19, 2021

As part of his way to improve his show production, Sung-hyun is determined to learn whatever activity he's going to ask his cast members to do. So of course, he asks Du-sik to help to learn surfing. But it doesn't go as well as Sung-hyun hoped, because he's just a little biiiit too clumsy. It made for a ridiculous situation, with how determined Sung-hyun was and how strict Du-sik was, but they definitely made us laugh.
When they revert to childishness
They lost it.. they have completely lost it #HometownChaChaCha#KimSeonHo #김선호#ShinMinAh #신민아 #HometownChaChaChaEp7 pic.twitter.com/3bEsG1mroM

— Fiction Freak (@fictionfreak6) September 19, 2021

Or when they go drinking together. Hye-jin was there, but she pretty much just played referee the whole night when the two guys decided to play a bunch of classic Korean games. They were betting on something important, but they were just too hilarious together that the reason for the games faded into the background.
When they have eye conversations with each other
haha he did it purposely..#HometownChaChaCha#KimSeonHo #김선호#ShinMinAh #신민아 pic.twitter.com/MRiKDetD4k

— Fiction Freak (@fictionfreak6) September 24, 2021

As a viewer, you definitely have to rewatch the trio's lunch at the restaurant after the boys went surfing. The facial expressions of the two male leads need to be appreciated properly, and they just had so many conversations over lunch, even while Hye-jin tried to chime in. They keep on trying to one-up each other, while also warning the other to back off, and it resulted in some hilarious faces.
When they bicker
dusik is tired of everything that starts with s. so as ji pd said, spaghetti, samseon jjajangmyeon, sichuan style noodle soup, fried shrimps, s- s- seonghyun?

I refuse to believe this because I believe in the duseong bromance ✊#HometownChaChaChaEp8#HometownChaChaCha pic.twitter.com/JL4TVQN2aW

— mai ◡̈ (@seonprise) September 25, 2021
am i the only one loving the way them bickering though they're actually liking the same woman it's literally their bromance>>>>>>>>love triangle#HometownChaChaCha #HometownChaChaChaEp9 pic.twitter.com/fn8joiw06F

— liy ◜◡◝ (@kimyoungdaes) September 25, 2021

Eventually, of course, the two recognize each other as rivals for Hye-jin's heart. But! That doesn't mean their playful bickering had to stop. Their quick-fire conversations never fail to make us laugh even on the second rewatch (or third…or nth…).
When they prove that this is only a ~healthy~ rivalry
Can we appreciate this bromance? They "rival" by doing good deeds and helping other people! HAHA! Hilarious but it's refreshing to see two caring people as rivals. #HometownChaChaChaEp8 #HometownChaChaCha pic.twitter.com/UXcLWvtLku

— (@MISSSKYFLOWER) September 19, 2021

This is the type of rivalry we love to see. No one is hurt or at the losing end. In fact, everyone around them benefits from how enthusiastic Du-sik and Sung-hyun were (though they did get some weird looks). It's just a healthy competition to determine who's going to do more good deeds for the Gongjin residents first. Is it Chief Hong or Ji PD? Well, Chief Hong is certainly in the lead with his many years living in the town.
Even Netflix Korea is supportive
Everyone's hooked; even the streaming platform. The official account of Netflix Korea made their own compilation ~fancam~ of the bromance scenes between Du-sik and Sung-hyun. Even one of the hashtags jokingly called for a "change of genre" (#장르변경이), and honestly, same.
라면 먹이고 싶은 남자, '쌈위일체' 하게 만드는 남자, 모자 씌어주고, 왕튀김 먹여주는 남자… 지피디…당신 뭔데? 이 마성의 남자 뭔데…?#장르변경이 #시급합니다 #갯마을차차차 #HometownChaChaCha #김선호 #이상이 #넷플릭스 #Netflix pic.twitter.com/gTrEQugFnw

— Netflix Korea|넷플릭스 코리아 (@NetflixKR) September 22, 2021
Bonus clip: Cast members hard at work!
The bromance I signed up for! #HometownChaChaCha #KimSeonHo #LeeSangYi
pic.twitter.com/eNlff9Up9S

— 제니 ◡̈ | Kim Seon Ho's Era (@preferholic) September 24, 2021
Follow us on Facebook, Twitter, Instagram, Tiktok, and Youtube for the l8est entertaining, useful, and informative lists!