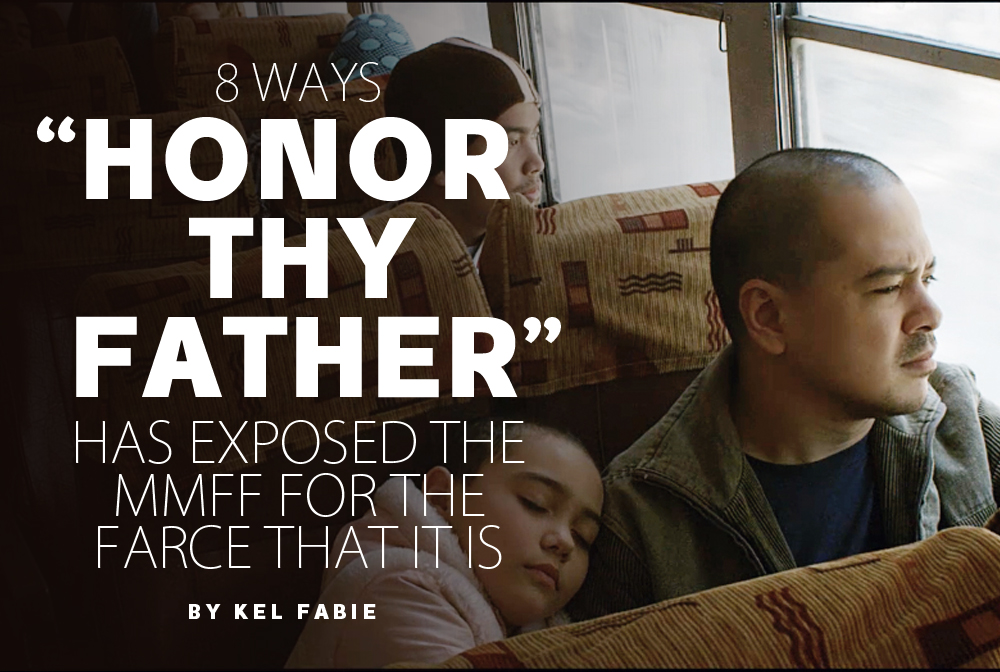 I love Filipino movies. And I don't just mean the Heneral Luna's and the OTJ's when I say that: I also love the Second Chances we get, when we're Starting Over Again on That Thing Called Tadhana. Oh, sorry. English Only, Please. Well, you get the idea. I watch my fair share of rom-coms in between all that heady stuff.
That being said, I also watched Honor Thy Father, among other movies in the Metro Manila Film Fest. It was an easy contender for Best Picture but we all know that shortly before the awards night for the 2015 Metro Manila Film Festival, it was disqualified. Evidence contrary to their reasons for disqualification have been presented, but that's all moot since Walang Forever won, anyways.
Despite having a decent lineup where nearly half the films in the MMFF are actually worth watching, John Lloyd Cruz's tour de force in acting still exposes just how paint-by-the-numbers the MMFF has become. Here are 8 ways this was illustrated.
8. Awards night is a joke.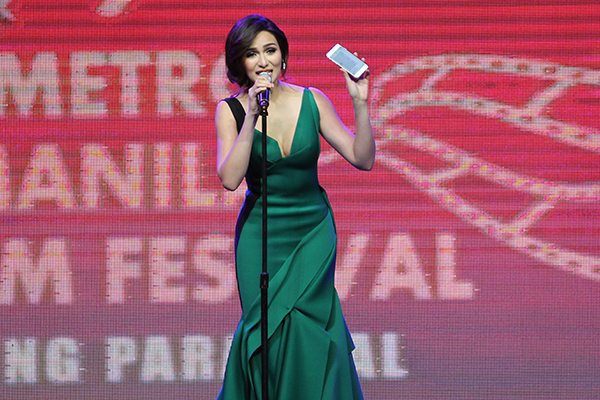 Has John Lloyd Cruz ever won a Best Actor plum from the MMFF? Because if he hasn't, then he's slowly following the Oscar trajectory of Leonardo DiCaprio, who has been criminally snubbed for so long that Jim Carrey sends him sympathy cards.
While Jericho Rosales was serviceable in Walang Forever, John Lloyd really broke the mold in Honor Thy Father. We know that these awards are merely an exercise in horse-trading. After all, we can't have the fans of a certain loveteam get angry and riot now, can we? Therefore, someone has to win an acting award of some sort, just to appease the fans.
Don't get me wrong: while I think JLC deserved the Best Actor plum, I fully recognize that these awards have a lot of subjectivity to it. But I'm not obliged to assume honest intent on the part of the Film Festival, when, at its core, it's a protectioneering racket that actually protects the kind of movies that need no protection. Otherwise, why would the top-grossing movies be the one staying in the cinema with zero Hollywood competition, when they obviously can still compete with Star Wars on a normal day? If anyone needed that protection, it was Honor Thy Father!
7. Its themes probably didn't sit well with the powers that be.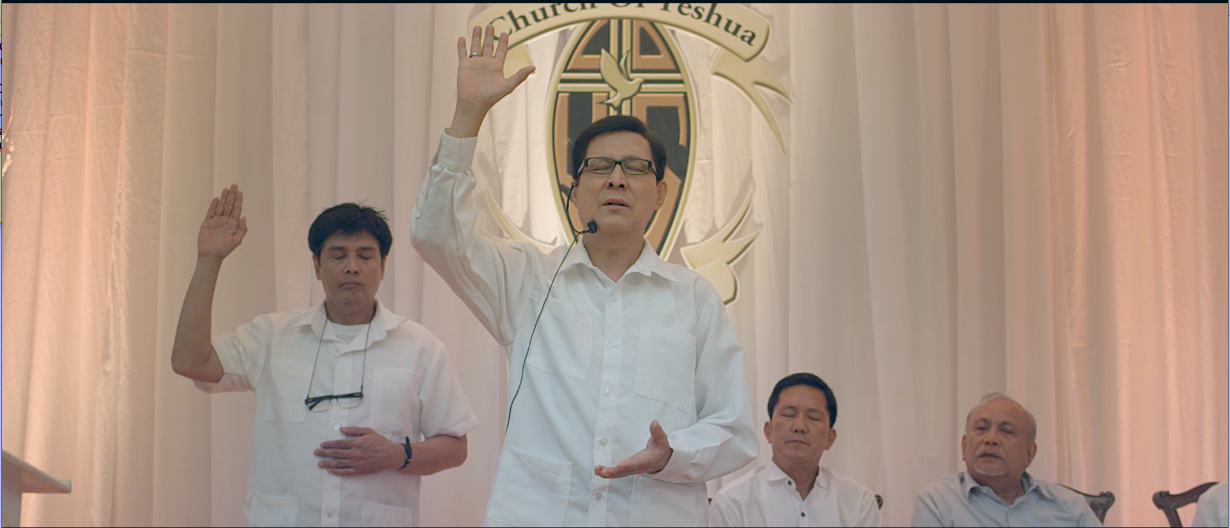 There is an underlying sentiment that this is the film that the powers that be don't want you to see and it makes itself very manifest early on in the movie, as it hits at the very core of blind faith and in particular, religion. Talking about religion in anything but a positive light is never kosher here; moreso if it has more to say than just, oh, maybe cursing out the Pope at random.
The fact that the heist was targeted towards the church in the film only lent to an incredible sense of satisfaction while watching the movie. The church was not portrayed in a sympathetic way.
6. A film festival should be an exercise in risk-taking.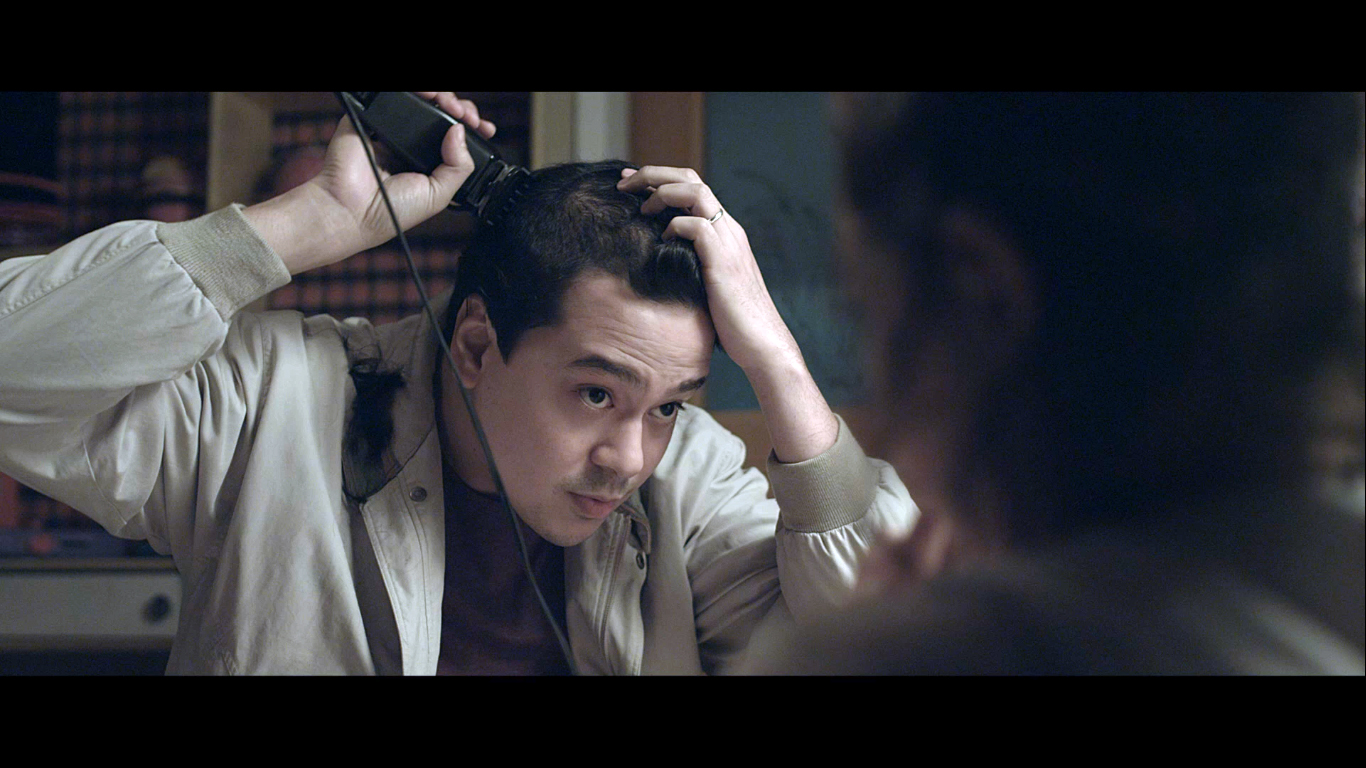 Call it "pretentious," but we can stand to have a little pretense in our lives in lieu of "escapism," which is just pretentiousness with an air of whimsy about it. When you look at film festivals, there is universally an attempt at making a statement. Commercial viability takes a backseat to artistic risk-taking because guess what? You can do that any other time.
This is the reason why I have been vehemently against the MMFF's practice of kicking Hollywood out even when the movie quality was high up there. It was only a matter of time before the cash grabs became the norm instead of the artistic statements. A bunch of Enteng Kabisote sequels later and that's exactly where we are now.
Is it a bad idea to have so much navel-gazing during the Christmas season? Then guess what? This means the Festival is a bad idea during the holidays. Scrap it, then.
5. Honor Thy Father fits the criteria of any given festival.
Risk-taking? Check. A clear, artistic message? Check. Plodding, indie-riffic pacing? Check, albeit a terrible check at that. This was a film that is way out of John Lloyd Cruz's normal wheelhouse for acting. Compared to how he was in A Second Chance, this film was a complete 180 from how he carried himself there. This was not JLC playing JLC. This was JLC playing an actual character.
Despite all that, it was disqualified.
4. The Festival clearly doesn't benefit its participants.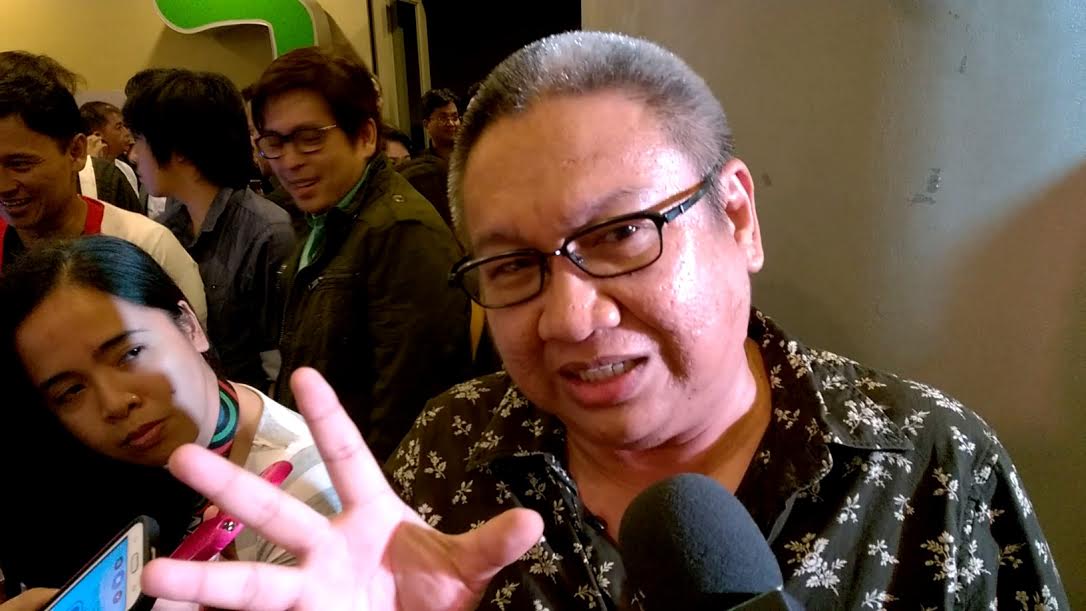 A Festival is a showcase that should give a chance for its participants to shine. The disqualification and languishing in the box office of Honor Thy Father and fine, maybe even Nilalang only goes to show that the Festival is about anything but uplifting quality film-making. Instead it's an excuse to uplifting profit margins. If you weren't already making money hand over fist, this so-called Festival would not help you in any way, regardless of the quality of your film.
How can an MMFF participant even "feel" the benefits of being part of it when, two days into the cinemas, they are pulled out? Being part of the MMFF should at least guarantee you some form of protection.
Heck, let's even stretch it to Walang Forever. You would think winning Best Picture would help it out in the box office? Tell that to Vice and AlDub. Not gonna happen.
3. The standards are arbitrary.
Remember: Honor Thy Father was a late entrant to the Festival, only after another film was pulled out. By the time they were invited back, they were already scheduled to be the opening film for the Cinema One festival. They informed the MMFF of this, and were allowed to proceed anyways. This is documented and has been put out in public for all to see.
If that's the case, then why the disqualification? It is clearly a blatantly arbitrary decision that should not have held sway. And speaking of controversies…
2. Why is this ticket-swapping drama for the last two films that need the boost?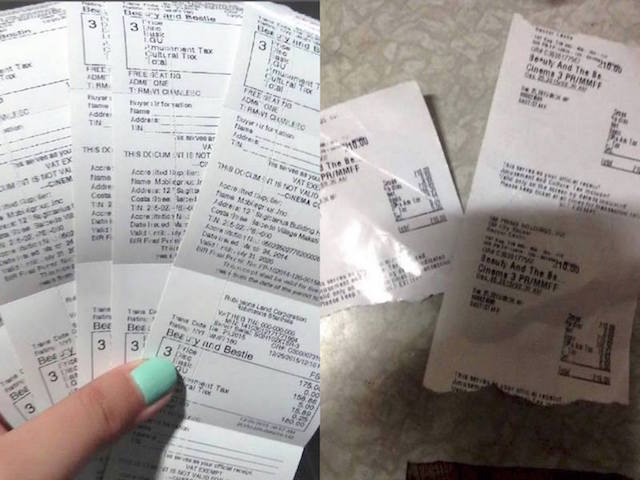 AlDub will make money. Vice Ganda will make money. We will not begrudge them of these facts. They have earned that status.

So why is it that this ticket-swapping stupidity happening only to their films, when they are the last two movies who need the help?

It's ridiculous and pathetic, is what it is.
1. We celebrate garbage in this Festival.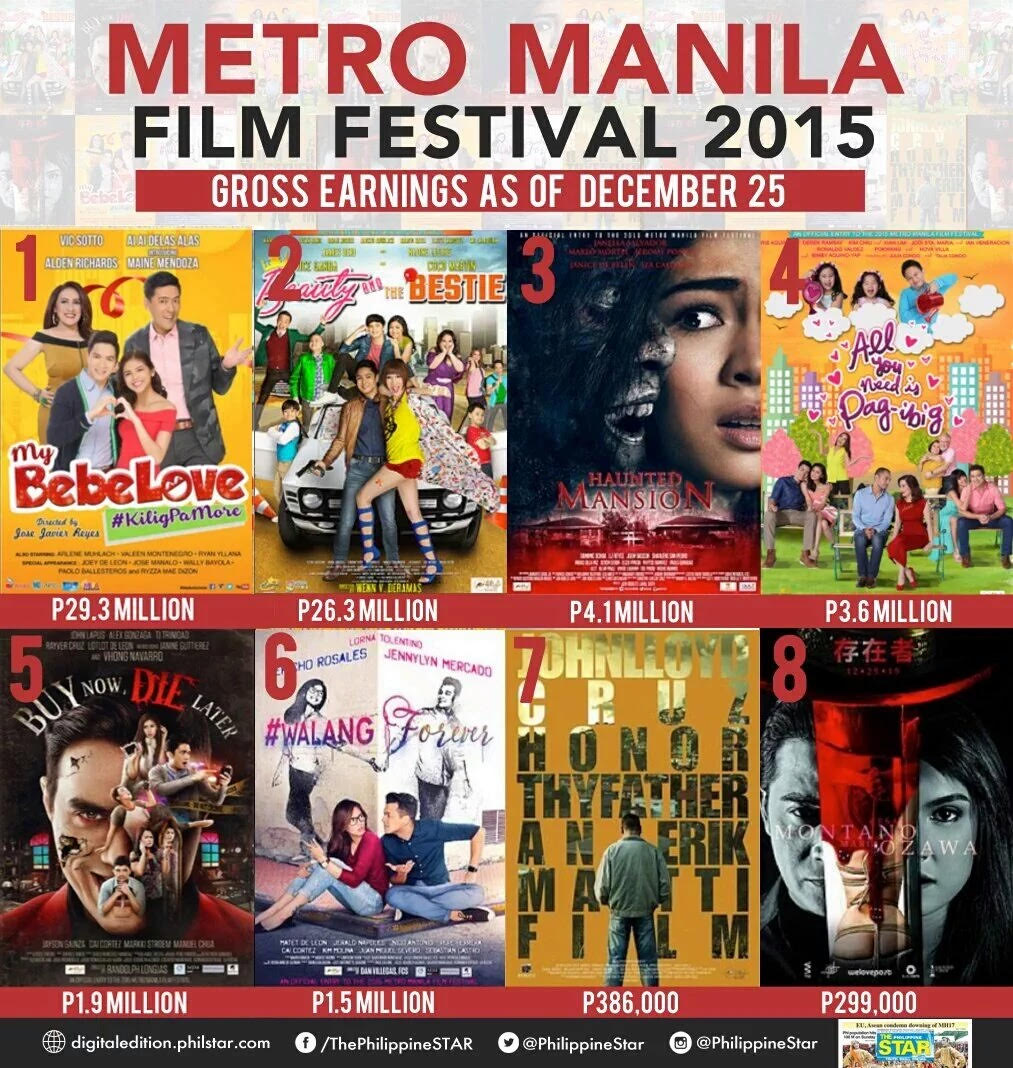 Yeah, I said it. Garbage. I don't need to name specific films, but we know what's what. Let's not be idiots here. Instead of celebrating excellence, we just go straight away to fluff. Meaningless fluff that we already see on television all. Year. Long.

I get that we want people to have the chance to enjoy "kababawan." Cool. That's great. But when you cut off the ones who are not being "shallow" at their knees by pulling them out of the cinemas long before they have the chance to gain momentum, then what is this "Festival" for, really, but the celebration of profitable mediocrity?

The MMFF is every bit as great at celebrating the beauty of Filipino films as its organizers, the MMDA, is great at handling the traffic situation in Metro Manila.

What are your thoughts on Honor Thy Father? Leave a comment and share them!