Summer is finally over and here come the rainy days. It's snuggle season and since we're all still social distancing (you are following protocols, right?) we're here to give you great recommendations on the best blankets you can bury yourself in. And they're not just blankets, they're hoodie blankets. Hoodie blankets are, quite simply, blankets you can wear. They are so cosy and cute, you will be tempted to live in them for the rest of the rainy week! Check them out below.
Bleeves
View this post on Instagram
Bleeves blankets are super cute, giant, and comfy. They're wearable with huge arm sleeves in different designs and patterns. But if you're getting one, upgrade to their iconic Gidies or giant hoodie blankets. Gidies have huge hoodies, loose arm sleeves, and pockets which makes it feel like a fuzzy, warm hug. It's made with the Bleeves signature Cuddle Fleece, a fabric with just the right thickness and warmth. The best part is you can get it personalized with your name. Get yours online for P1,295 here.
Coodle PH
View this post on Instagram
Hoodies, soft fleece, pockets — that's what Coodle PH's blankets are made of. You can wear it to bed, at the office, and even to slumber parties with your cousins. (The two pockets in the front make for great candy bar hiding spots!). The hoodie blanket is available in different solid colors and one Starry Night pattern. Get it online for P999 here.
What Is a Weighted Blanket and Where Can You Get One?
What Is a Weighted Blanket and Where Can You Get One?
Meryl Medel | Jan 04, 2021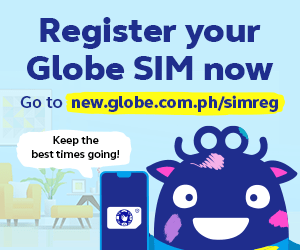 Snuggle Society
View this post on Instagram
Weather too cold? Snuggle Society gotchu fam! Their Snugglee hoodie-blanket hybrids are perfect for rainy days. It's also the best companion for game nights and movie nights or even when you need fuzzy hugs to destress. The Snugglees are available in multiple solid colours including Black, Blue, Grey, Pink, Ash Grey, and limited edition Wine Red. Get yours for P2,100 here.
We Bare Bears

Fans of the cute TV series We Bare Bears will be excited to know that they can buy hoodie blankets of their favourite bear. Choose between Grizzly, Panda, and Ice — or get all three since it's so affordable! These blankets are also travel-friendly since you can fold the whole thing and stuff it in the hood to double as a pillow. Get yours delivered straight to your doorstep for P499.
Where to Purchase Cool High-Cut Boots to Complement the Chilly Weather
Where to Purchase Cool High-Cut Boots to Complement the Chilly Weather
Kyzia Maramara | Oct 28, 2020
BT21 hooded blanket

Snuggle weather + watching BTS music videos? Top that off with a BT21 hooded blanket and that's how you get a great day. This Shopee store can get you RJ, Mang, Chimmy, Tata, Shooky, Cooky, and Koya blankets and at an affordable price point too. Get yours for P774!
Comfy oversized hoodie blanket
Shopee has every single product at this point. They even have comfy oversized hooded blankets in different colors. You could get ones from blue and black to purple and pink. The outside fabric is made from 100% microfiber with a polyester sherpa inner lining. And since the year-end holidays are just around the corner, you might want to start saving up for these as Christmas presents. Get them for P702 here.
Cute character blankets

Got younger siblings or cousins? These character hoodie blankets are the cutest things ever. You can choose from Cactus, Yellow Duck, Carrot, Panda, Frog, and Dinosaur. They are available in kid and adult versions starting at P800. Get yours here.
Attack on Titan hooded blanket

Fan of the anime Attack on Titan? There's a hoodie blanket that will make you feel like you're part of the Scout Regiment. That is if Captain Levi ordered his scouts to have a sleepover party. The dark green blanket comes with buttons so your blanket slash cloak won't fall off while you're sneaking to the kitchen in the middle of the night for snacks. Get yours here starting at P586.
Check us out on Facebook, Instagram, Twitter, and YouTube and be the first to know about the latest news and coolest trends!