If you're an avid user of the Lyka app, we've got unfortunate news for you. The Bangko Sentral ng Pilipinas (BSP) on Friday, July 23, ordered the app to halt its operations in the Philippines. Turns out Lyka isn't a registered "Operator of Payment System" (OSP) in the country. But can they return to business as usual? What does this mean for your remaining Lyka GEMs? Read on to find out.
What is the Lyka app?

For those who aren't familiar with it, Lyka is a Hong Kong-based social media and e-commerce platform hybrid launched in 2019. In the Philippines, the app is backed by celebrities and influencers like Pia Wurtzbach, Ivana Alawi,  and Gabbi Garcia.
Anyone can sign up for a Lyka account and get verified in an instant. Once on the app, all you have to do is post and interact with others so you earn Lyka GEMs. Users can then purchase and exchange in-app "GEMs" for goods and services.
What is a Lyka GEM?
View this post on Instagram
Both Pia Wurtzbach and Ivana Alawi have shared that they were able to buy cars using their Lyka Gift cards in Electronic Mode or GEMs. On the app, one GEM is worth one peso. New users are given 5 GEMs and posting, liking, or interacting with others earns them 0.02 to 0.05 GEMs.
Some Pinoys use Lyka GEMS as an extra source of income in the middle of the pandemic. Although you can't exactly turn them into cash, you can exchange them for goods as Pia and Ivana did. There are hundreds of restaurants and stores that accept GEMS as payments including brands like Adidas, FILA, GUESS, Vans, and more.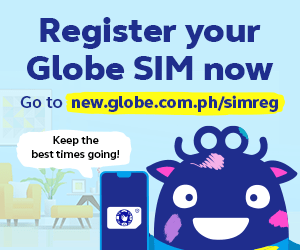 Suspension order from BSP
But regardless of whether you're curious about trying out the app or you've earned from it already, you won't be trying it out anytime soon. BSP Governor Benjamin Diokno said that since Lyka allows its users to use GEMs as payment for goods and services, "these activities make Lyka an OPS and is thus required to register with the BSP."
Which Operator of Payment Systems are approved by BSP?
For the financial protection of every single Filipino, BSP makes sure every OPS in the country is registered. Unregistered payment systems mean when things go wrong, you won't be able to file disputes and get your money back. BSP shared a list of registered OPS in the Philippines. Check it out here and use it as a reference next time you come across a sketchy payment system.
Will Lyka be allowed to operate again?
View this post on Instagram
The good news is that Lyka's operations aren't banned, just suspended. BSP did say they "invited the company to apply for registration" and that Lyka "already expressed their willingness to register." If things go well, the platform might be operational in a few weeks or months again. You might be able to earn more GEMs, this time you're protected by the BSP.
Lyka issues a statement
On Friday evening, Lyka addressed the issue via their official Facebook page. They explained that BSP has already issued Digital Spring Marketing and Advertising Inc., the marketing arm of Lyka in the Philippines, an OPS Provisional Certificate of Registration. Lyka users have nothing to worry about since Digital Springs operates through ePlayment Corporation, a BSP-registered OPS. Right now, the company is "continuously communicating with BSP regarding its OPS application."
"We are confident that the operations in the Philippines will continue to stay strong with the submission and continuous coordination of Digital Spring with BSP and other regulatory bodies," said the statement.
"This is but a minor hiccup compared to the dent that we will put on the universe." the social media app continued confidently.  "Relax. We got this."
But will happen to your current Lyka gems?

BSP did not mention anything about what happens to a user's remaining Lyka GEMs. They also didn't clarify what happens to merchants who accept Lyka GEMs as payment. But Lyka's official statement did say their services will continue.
"Lyka Mall, Lyka Grocery, Lyka Games, and other services will continue to advance in order to fulfill the needs of our users in our pursuit to become an app conglomerate powered by Lyka GEMs, the first cashless and seamless social media gift card in the world," the management said.
An NGO warned everyone before about using the app
Back in February, Computer Professionals' Union (CPU) warned Lyka app users about the questionable clauses in its privacy policy. CPU's Facebook post said that Lyka collects important personal data about its users which they "may disclose to other users and partners." The group also raises the concern that once a user creates an account, they can't delete or deactivate it.
At the end of the day, it's up to you whether you'll use the app or not. Now that the government has its eyes on the new social media platform and it's about to be officially registered, hopefully, your finances will be protected in the future.
Check us out on Facebook, Instagram, Twitter, and YouTube and be the first to know about the latest news and coolest trends!