Sure, writing 'Dear Diary' is a classic and nostalgic way to record your days, but it's hard to capture everything you want to with just words. Technology makes it much easier to capture the most important moments of your life digitally so that you can look back and keep your memories intact. All you need is a trusty device that will do your memories — and best ideas — justice. 
Be practical

One of the things that delay your plans on starting a visual diary or journal is finding the "perfect" notebook. Here's the reality: there's no such thing! You can use whatever notebook you have at home: it can be your siblings' spare notebook from school or one of the many diaries you collected when you were younger. 
You can even use your phone! Since we're mostly on our phones these days, going for a digital journal is a practical and fun way to document memories and ideas. There are plenty of apps that will allow you to not only write journal entries but also attach photos and videos. Some apps you can try are Journey, Notion, and Daybook. These apps are all cloud-based, which allows you to use them on multiple devices without losing data; you can jot down notes and ideas whenever and wherever!
Choose something that's easy to carry around

When choosing a notebook or device, the most important thing is that it's easy to carry around, to help you whenever you're on the go. Take the vivo X70, for instance. It only weighs 181 grams so typing on it is easy. And the screen also has SGS Eye Care Display so it's easy on the eyes.
And when you're not journaling, you can keep yourself entertained wherever you are. It has HDR10+ certification and Hi-Res for the best screen display and audio, as well as a built-in Linear Motor so you can feel the intensity of the mobile games you play. 
Now, what should you write about?

From records of your mundane days and doodles to a mood board for your next room renovation, the best thing about visual diaries is you can pretty much write about anything under the sun. You can write down your goals, keep track of your habits, or even make lists for your daily tasks or items for your next trip to the grocery.
Decorate with photos

Of course, you don't want your diary to look like another book. Incorporate photos in your pages and write a description at the bottom to help you capture a memory or an idea better. You don't even have to use a DSLR to take the best photos! Mobile phones these days are now packed with powerful features that will allow you to take professional-looking photos, just like the Vivo X70. Powered by Zeiss, it's got three powerful cameras that let you take clear pro-level photos — even in dark environments. Time to give astrophotography a try!
Add pops of color

No one begins a new hobby fully knowledgeable of what to do, what works, and what doesn't. Don't feel the pressure to make the best spreads every time; just have fun with it! As you try different aesthetics, prompts, and decorations, you'll eventually figure out what style suits you best, and you'll improve just from that. The key is being consistent in writing, even if they're about the smallest wins or random musings from your day. 
Document your OOTDs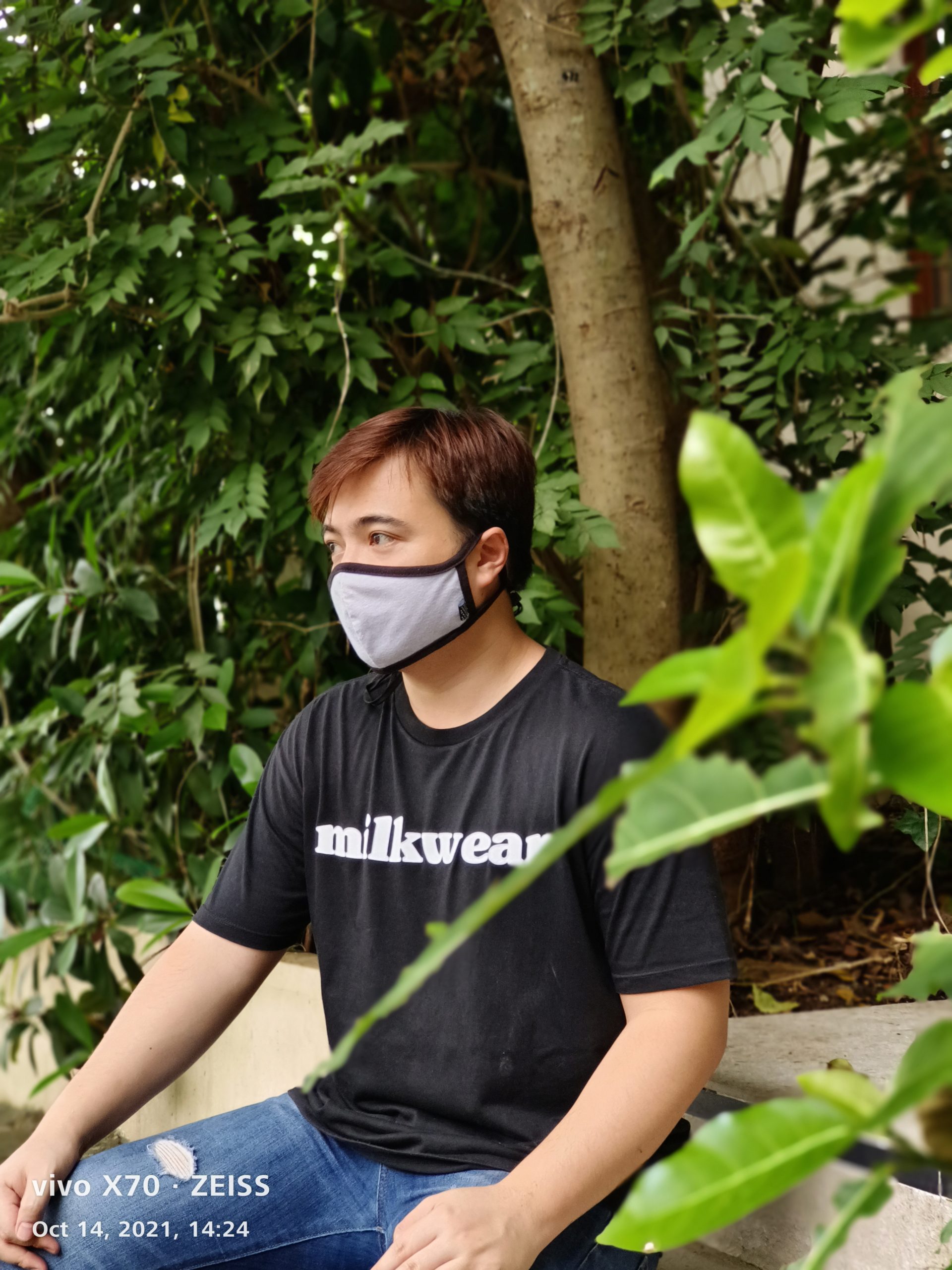 Lost for words? Sometimes, a selfie can say it all. The X70 is built with a 32-megapixel f/2.5 wide front camera to take the best selfies or groufies with your loved ones. And even though most of us only go out for errands, that doesn't mean you can't go out in style. Document your OOTDs and take professional-looking photos with X70's Zeiss Style Portrait Modes. It has four modes: Distagon Style for a dreamy bokeh, Planar Style for the classic bokeh, Sonnar Style for creamy bokeh, and Biotar Style for the swirly bokeh effect perfect for when you're out in nature. 

You can also take your mirror selfies to the next level by posing with the X70 — phones can be an accessory too! It comes in two stylish colors: Aurora Dawn for a pop of color and Cosmic Black if you want something neutral that can easily be paired with different outfits. 
Remember: it doesn't have to be perfect

Decorating is one of the best parts of keeping a visual diary. Aside from using photos, you can make your spreads or entries look more fun with the use of stickers, washi tapes, newspaper clippings, or dried pressed flowers. You can even use the cute packaging you got from one of your online purchases! And if you're overwhelmed with the thousands of sticker sheets you can buy online, simply grab a highlighter or colored pencil and start doodling your own design or encircling random words in your entries.
Share your spreads online and join a community

Whether you're looking for inspiration or simply want to share the entries you created, joining the journaling community is a fun way to feel motivated and inspired. You can create an account on Instagram, browse various journal hashtags and start saving posts that inspire you. Aside from allowing you to capture memories for your visual journal, vivo X70 will also help you take the best flat lays of your journal spreads with its four Portrait Modes. Its camera is also equipped with Gimbal Stabilization and a bespoke Sony IMX766V sensor for crystal-clear shots. What more could you want from your mobile device?
The vivo X70 retails for P34,999. Get it at any vivo store nationwide or shop on Lazada and Shopee. Learn more about the new vivo X70 here.