Another day, another issue thrives in this imaginary world we call the internet. Recently, netizens were laughing at the expense of veteran showbiz columnist Lolit Solis who surprisingly did not break the news about McCoy de Leon and Elisse Joson's baby. Shocked netizens used to the columnist's gossip bombs took to the comments section to ask what the heck happened. Also, what does Solis' close friend Cristy Fermin have to say about it? Read on!
McCoy and Elisse have a baby together
View this post on Instagram

Last October 31, celebrity couple McCoy de Leon and Elisse Joson announced that they have a beautiful baby girl together. They revealed the happy news during their guesting for Pinoy Big Brother: Kumunity Season 10, the same show where they met and fell in love in 2016. Fans of the McLisse love team are more than thrilled especially when cute baby Felize's parents keep posting adorable pictures of her.
Lolit Solis posts
View this post on Instagram
Of course, mainstream media were all over the celebrity couple, and that included veteran showbiz columnist Lolit Solis. The 74-year-old took to Instagram to say how it's amusing that netizens mock her for not breaking the news before the couple. "Pag ibinalita mo, sasabihin pakialamera at tsismosa ka. Pag hindi mo sinulat, mahina kang klase ng reporter. Kaya nga ayoko ko ng take seriously iyon mga comments, (If you break the news you're nosy and a gossipmonger. If you don't write about it, you're not a good reporter. That's why I don't want to take the comments seriously)," she wrote.
QUIZ: How Much of a Marites Are You?
QUIZ: How Much of a Marites Are You?
Kyzia Maramara | Oct 22, 2021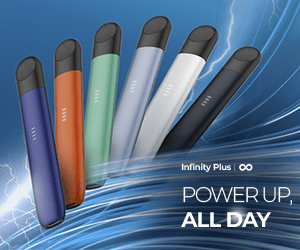 Netizens call her out for not breaking the news

Her post only seemed to rile up netizens. One comment read: "Ang totoo ['di] nyo talaga na amoy to kunwari kapa!! E sa pagka Marites nyo impossible ['di] nyo e-chismis ito kayo pa ba. Nalusutan lang talaga kayo, (The truth is you really had no clue, don't pretend. It's impossible you wouldn't post about it if you knew. The couple were just really good at hiding the news from you.)"
Another netizen explained where the attention was coming from. "Nagtaka lang netizens kayo po kasi Reyna ng Maritess at lahat ng utot ng artista alam nyo. Aminin nyo na po mission failed, (Netizens were just wondering since you're the queen of all gossipmongers and you supposedly know everything about celebrities. Admit it that you failed this mission)," said the comment.
However, it's going to take more than harsh burns from these netizens to make Solis feel bad or deter her from doing her job. She even mentioned that she welcomes criticism as long as they're helpful.
There are others on her side
The comments section on Solis' Instagram didn't just have netizens mocking her for not sniffing out the news first, it also had her supporters who encouraged her to ignore the bashers.

Which of These 8 Species of Marites Do You Identify With?
Which of These 8 Species of Marites Do You Identify With?
Kyzia Maramara | Oct 26, 2021

Lolit Solis has been under fire a lot of things before
This isn't the first time this year that Solis found herself attacked by netizens. A few weeks ago, she made public Alex Gonzaga and Mikee Morada's then unconfirmed and unannounced miscarriage. Morada had to reply to Solis in a comment to express his dismay and netizens followed with criticism. Shortly after that, the couple officially shared how they lost their baby and Solis apologized. Prior to that mess, Lolit was involved in the whole LJ Reyes-Paolo Contis-Yen Santos fiasco where she was vocal about her support for Contis.
What does her bestie Cristy Fermin have to say?
While Fermin didn't comment directly on the issue of netizens bashing Solis over McLisse, the talk show host acknowledged the couple as being secretive. Fermin, during an episode of her show Cristy Ferminute, praised the couple for being able to keep their relationship private. According to her, that's how good McLisse are in maintaining their relationships. The couple broke up in 2018 but then got back in 2020 and now have a daughter together.
Cristy Fermin was also involved in a lot of issues
Cristy fermin attacking women every week?
first Alex Gonzaga (she choose to be silent on cristy)
second Kylie Padilla (she fight against cristy and she think thats enough)
and now nadine??
CRISTY GROW UP your older now so act like in your age. THE PRIVACY BITC*

ctto of the pics pic.twitter.com/uw8mmotYde

— Mark_A. (@OKylei) October 30, 2021
The 65-year-old, just like her friend, also had some experience offending netizens and celebrities (guess it comes with the job?). Fermin defended Solis' breaking the news about Gonzaga's miscarriage and slammed Morada for being too sensitive. She and said that the couple owed it to the public to announce the news since they're public figures.
Shortly after that, Fermin jumped on the Kylie Padilla-Aljur Abrenica social media feud. After Abrenica's now-deleted Facebook post that urged his estranged wife to "tell the people who cheated first," Fermin backed up the accusation. She teased a source that can allegedly confirm that Padilla was the one who cheated on Abrenica and not the other way around as the internet is assuming. In a series of now-deleted tweets, Padilla called out Fermin and told her to "grow up."
what the actual f—? HOW DARE YOU CRISTY FERMIN FOR CALLING MISS NADINE A "HITAD?" mindset mo nasa dinosaur era pa.

i swear old people like her likes to blame women who are confident in embracing their sexuality + wearing whatever they want when catcalled & sexualized 🥴

— ً (@livelikepotter) October 29, 2021
Fermin ended up not taking Padilla's criticism to heart. Just a few days ago, she was under fire for attacking Nadine Lustre and her free will to wear two-piece bikinis in Siargao. Lustre was body-shamed by a netizen who told her she was gaining weight. The talk show host couldn't help but agree and blame the actress for flaunting her body. Lustre didn't directly respond to the issue but she did tweet "2021 na toxic parin."
But anyway, did Lolit Solis just reveal who "Kuya" is?

For what it's worth, there's at least one thing to be excited about in Solis' post. During McCoy and Elisse's guesting at PBB, they asked "Kuya" to be the godfather for their little girl. In Solis' post, she mentioned that Direk Lauren Dyogi will be baby Felize's ninong. Direk Lauren has been rumored to be the face behind Kuya's voice for a decade now and that might just be the confirmation we need. However, in an interview with Toni Gonzales a few days ago, Direk Lauren has once again denied that he is Kuya. Who are we supposed to believe?
Check us out on Facebook, Instagram, Twitter, and YouTube, and be the first to know about the latest news and coolest trends!