8 Hacks that Will Trick Your Tummy into Feeling More Full
By 8List
There has to be some scientific explanation as to why the mere mention of the word "diet" makes us cringe and want to run for the nearest fast food joint. Rather than promoting a balanced intake of proteins, carbs, vegetables and fruits, dieting has come to mean flavorless, joyless meals in the pursuit of a Bora bod.
Fret not–there are ways to reduce your intake of food without having to suffer through withdrawal. All it takes are a few adjustments and some discipline. Here's how to trick yourself into thinking that you're full without denying yourself delicious food.
8. Use smaller plates and glasses.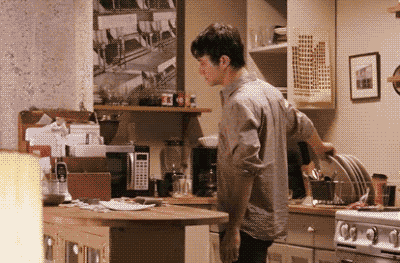 Switch out the huge utensils and plates at home for smaller ones and feel free to pile on the servings. Regardless of your reservations, a full plate will still seem appealing to your brain and a clean one post mealtime will still trigger satisfaction. While you're at it, switch out the low, stout glass you use for a tall, narrow one–while the lower glass may seem like less, they can actually hold more liquid. Use a tall, narrow one especially if you're drinking juice or anything sugary.
7. Use color to your advantage.
Outsmart your own brain by using color theory. Use dark plates rather than white or light colored ones because the contrast of the colors of your food against it will trick your brain into thinking it's more appetizing. Also, this makes you think that there's more on your plate than there actually is.
6. Limit your servings.
Put the food away after serving yourself and eat slowly. Chewing your food well will help digestion and the tendency is that you won't feel as compelled to get up, head to the fridge and reheat another serving all over again.
5. Drink water—lots of water.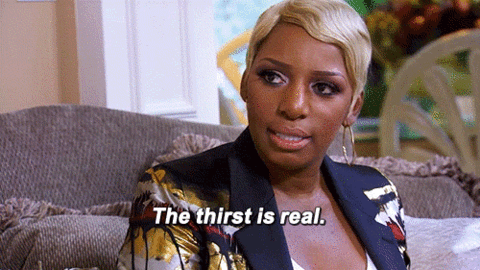 This one's easy. Simply drink a glass of 30 minutes before a meal, and take sips in between bites. The water will help you feel fuller. It also pays to trade cold water in for warm but hey, start small.

4. Order the soup.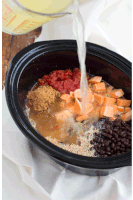 Soup makes you feel more full despite there being more of it, so when you're out at a restaurant, don't hesitate to order a soup or a salad to help you fill up. Go for clear soups and broths rather than heavy cream-based ones.
3. Increase your fiber intake.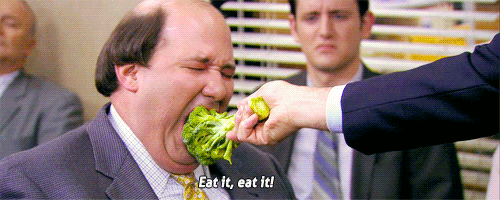 Apart from being good for your digestive system, fiber actually helps slow down digestion and help your body absorb nutrients from your food. This helps you stay full longer and keeps you from reach for in-between meal snacks–especially unhealthy ones. Even a healthy, balanced diet can yield short of the recommended daily intake, so whether in tablet or soluble form, try to take in at least 25 grams (for women) to 38 grams (for men) per day.
2. Drink a spoonful of apple cider vinegar before meals.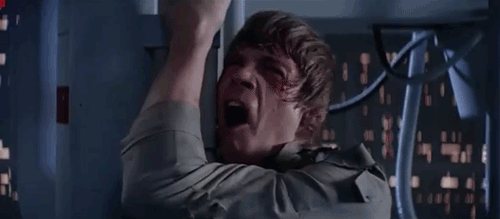 While there's no scientific proof that apple cider vinegar has any actual weight loss effects, the bad taste is enough to make you lose your appetite or at least kill the flavor receptors on your tongue enough to eat less.
1. Quit the sweets.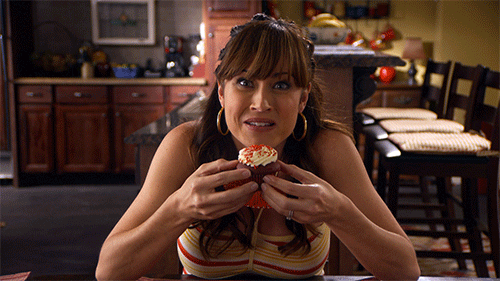 Sure sugar gives you a much-needed boost and it's extremely delicious, but it's also digested much faster–which leaves you hungrier after a shorter period of time. Start small, like choosing whole wheat bread instead of white or opting for freshly squeezed juice instead of a carbonated beverage and you'll be reaping the benefits in no time!
Do you have any tried and tested tips to make yourself more full? Help a fellow dieter out by sharing them in the comments below!