Although it's been more than a year since many Filipinos registered for their National ID, not everyone still has their physical ID. But don't fret, if you need it ASAP, there's an alternative. You can now have digital and printed versions of your National ID and it's just as valid as the actual one. Here's how.
How to get a printed copy of your National ID
According to the Philippine Statistics Authority's (PSA) public advisory last October 5, those who registered for a National ID can have the printed ePhilID (electronic Philippine ID) as valid proof of identity.
Their website reads: "This is to inform the public and all relying parties of the Philippine Identification System (PhilSys) on the use and acceptance of the various formats of the PhilSys digital ID, including the printed ePhilID (electronic Philippine ID), as a valid and sufficient proof of identity and age, subject to authentication."
To get a copy, here's what you need to do:
Make sure you've registered for a National ID or you have a PhilSys Number (PSN)
Set an online appointment via the PhilSys website
Enter the required information (PSN, name, email address, contact number)
Choose a registration center, date, and time for claiming
Wait for the email confirmation
Present your transaction slip to selected PhilSys Registration Centers on the reserved date
What's in a printed ePhilID?

Once you've successfully claimed your printed ePhilID, you'll find that it will show the following information:
PhilSys Card Number
Full name
Sex
Blood type
Marital status
Date of birth
Front-facing photograph
Address
Generation date
QR code (contains all these details when scanned)
As a final step for getting your ePhilID, you have to scan the QR code via PhilSys Check to authenticate it. This also goes for authenticating the physical ID card.

PSA says the printed ePhilID will be honored as an official government-issued ID for all transactions. They also said they're targeting to deliver 30 million physical cards and 20 million digital IDs this year.
If anything goes wrong with the process you can reach out to the PhilSys hotline 1388 or email info@philsys.gov.ph.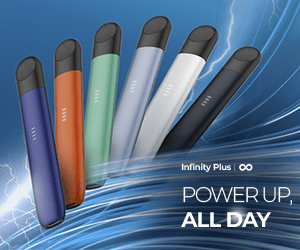 Meanwhile, you can track the status of your National ID
Of course, this digital copy is only a placeholder for the real PhilSys ID which we're expecting to arrive at our doorsteps anytime now. In case you're still waiting for yours, here's how to track the status of your National ID.
Benefits of having a National ID
According to the PSA, PhilSys-registered Filipinos can get "better access to more financial and social protection services pursuant to Section 7 of the Republic Act No. 11055, otherwise known as the Philippine Identification System Act of 2018." It aims to make transactions, enrollments, and even opening bank accounts as seamless as possible.
It also acts as the ultimate valid ID you can present when transacting with government and private entities such as GSIS, SSS, PhilHealth, Pag-IBIG, or voter's registration.
"Once the National ID system is fully operational, the government and private agencies will not anymore look for other valid IDs to verify the identity of an individual," PSA said last year.
Check us out on Facebook, Instagram, Twitter, TikTok, and YouTube, to be the first to know about the latest news and coolest trends!