Government documents don't need to be confusing and frustrating to process. If you knew the how-tos and step-by-steps, it will be a breeze and we'll show you how in a few. But first, what is an NBI Clearance, and what is it for?
A National Bureau of Investigation Clearance or NBI Clearance is printed proof that you're a law-abiding citizen with a clean record. It proves you're not involved in any ongoing criminal cases in the Philippines. An NBI Clearance is mostly needed for employment requirements, business requirements, visa applications, immigration, etc.
So how can you get one? How much does it cost? Here's a step-by-step guide on how to get your NBI Clearance this 2021.
Register at NBI Clearance Online

Head on over to the NBI Clearance Online website.
If it's your first time to get your NBI Clearance, tick "NO" to register as a new account. But if you already have your NBI Clearance and want to renew it, tick "YES."

Either way, you have to fill out your details including complete name, mobile number, email address, and password.
Tick the boxes for "Read and Accept Terms of Service" and the CAPTCHA test that says "I am not a robot."

Once you click "Sign up," you will be sent a One Time Password (OTP) through the email or contact number you provided. You have to input the OTP to the website within 5 minutes otherwise, you'd have to resend it. OTPs are required so the government can confirm you used a valid email address and contact number.
Fill out the application form

Once you're in, you have to fill out the application form detailing your name, date of birth, address, family background, and other important information.
Click "Save information" at the bottom of the page.
You will be presented with a profile review which is a summary of the information you just entered. If everything checks out, click "Submit."
Finally, click "Apply for Clearance" at the upper right corner of the website.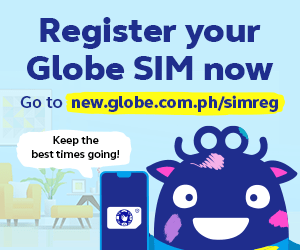 Valid ID requirments

During your actual appointment, you have to present a valid ID as a supporting document for proof of identity. The website will only ask for one ID but you can bring two or more during your physical appointment just in case.
Here are the valid IDs you can present:
Valid passport
Voter's ID or Certificate of Registration
UMID (SSS and GSIS)
PhilHealth ID
Pag-Ibig ID
TIN ID
Postal ID
BIR
Driver's License
PRC License
PSA Birth Certificate
School ID with Current Registration Card
Solo Parent ID
Senior Citizen ID
Previous Copy of NBI Clearance
Alien Certificate of Registration
Certification from the Local Civil Registrar
Certification from Malacanang in Connection with Indigenous Groups, Tribal Registration, and Foundling
Once you've chosen an ID and wrote down your ID number, click "I Agree" to proceed.
Schedule an appointment

It's time for you finally schedule your physical appointment.
First, select the NBI branch nearest you. Next, choose the date most convenient for you and click either "AM" or "PM" for the time.
Remember, only pick a schedule if you know you can show up. Otherwise, you might risk delaying getting your clearance.
Payment transaction

As of writing, an NBI Multi-Purpose Clearance will cost you P130 plus a P25 web service fee.
You can pay for this with multiple payment options: cash over-the-counter banking, online banking, Bayad Center outlets, Bayad Center mobile app, ECPay partners, 7-Eleven, Visa/MasterCard, and GCash.
Banks: Pay through a selected payment channel using your provided NBI reference number. Go to Transaction Page and click "Confirm payment."
Bayad Center, ECPay, 7-Eleven: Go to the branch nearest you and pay using the NBI reference number you'll be given. If you chose Bayad Center, paying through LBC is an option.
Bayad Center mobile and GCash app: Pay through the app using the NBI reference number or QR code you will be given.
Visa/Mastercard: You will be redirected to another window for payment.
After you've paid, click on the "Transactions" tab to see if your status has changed from "Pending" to "Paid."
NBI Clearance appointment + biometrics and photo capture
via GIPHY
Once your chosen date arrives, make sure you appear in person at the NBI branch you picked. Here's what you should bring:
Two valid IDs
Your NBI Clearance Online Reference Number (write it down on paper, print it, or take a screenshot on your phone)
You will be presenting these to the NBI personnel on the day of your appointment. At the NBI branch, go ahead and have your biometrics and photo taken.
NBI Clearance Releasing
Once you're done with the biometrics and photo capture, you'll have to wait a while for your name to be called and then finally claim your printed NBI Clearance.
But what happens when you experience an NBI "Hit"?
A "Hit" means someone with the same name as you might have had a criminal record. When this happens, NBI will have to cross-check to see if your name is clear. It's a hassle since you'll be asked to wait five to ten days to come back for your NBI Clearance.
NBI Clearance 2021 FAQs
Now that we're done with the step by step for getting your NBI Clearance this 2021, we're sure you still have a couple of questions.
Let's answer them!
How long is the validity of my NBI Clearance ID?
Your NBI Clearance ID will be valid for one year.
What if I miss my NBI Clearance appointment?
If you haven't paid the reservation fee and missed your appointment, no sweat, you can always pick a new date. BUT if you've already paid, NBI will give you a 15-day grace period. Just go to your NBI branch of choice to get your clearance. If you miss your appointment by more than 15 days, you'll have to pay the fee all over again.
Can I reschedule my NBI Clearance appointment?
Again, if you haven't paid the fee, you're free to move around and reschedule or not show up. But if you've paid the fee, the only way to reschedule is to pick another date and pay again.
Can I still claim my NBI Clearance if I missed the date I was told to return?
Since your NBI Clearance is valid for one year, you can still claim it even beyond your appointment date. Just go to the NBI branch you chose and show them your reference number and valid IDs. They'll print it for you in no time.
Check us out on Facebook and Instagram and be the first to know about the latest news and coolest trends!