By now, everyone and their mother has debated about it — an Atenean fresh grad, according to someone on Twitter, came in for an interview for a position, and was offered what sounded like a generous P37,000 a month. Instead of happily taking it on, the Atenean actually turned down the offer, because they believe they could be making P60,000 with their educational background.
On the surface, this sounds unbelievable and ridiculously entitled. When you look at things deeper, you realize maybe not so much. Here now are 8 (probable) reasons said person turned down a P37,000 offer.
8. Because they know that offers always come from a place of lowballing
Nobody offers you a job and a salary that calculates to the last possible peso what they can give you. Chances are, their offers can go up and down by a few thousand at any given time. Our seemingly entitled Atenean may not have negotiated well, but were they really in a position to?
8 of the BIGGEST Money Mistakes You Could Make in Your 20s
8 of the BIGGEST Money Mistakes You Could Make in Your 20s
Kyzia Maramara | Apr 08, 2021
7. Because they know that fresh grads are the most exploited demographic
If they're willing to pay P37,000 for a fresh grad, imagine just how much revenue that position most likely generates. Businesses aren't a charity. We expect them to make money. But at the same time, workers aren't indentured servants, If they know what their job is worth to the company, then they are well within their rights to expect more.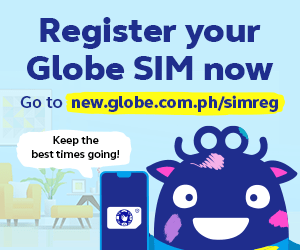 6. Because it's a free market
Entitled, you say? Well, maybe to you or me, 37,000 for a starting salary is an offer we'd jump at immediately, but there will always be some who don't. And that's their right. Let's face it: the only reason exploitative wage practices persist is because inevitably, someone desperate enough has to bite on these offers. Otherwise, these offers would start going up.
5. Because the cost of living is way beyond P37,000
Did you know that the minimum wage was set with the objective of making sure every employed person is making enough to survive the cost of living? Whoops! So much for that, right? In certain cities, especially like Makati or Taguig, You'd need at least P40,000 to get by comfortably. You can't just scrimp on everything because your necessities just cost that much — and yes, the cost of going to work is baked into that. If you're not WFH, there's transpo, the clothes you need to wear, and the food you need to eat while out. Suddenly, P37,000 doesn't seem like such a big amount.
4. Have you seen their tuition?
It's a broken system when you are paying schools so much only to get offered a starting salary of P15,000 in a call center — if you're lucky. Before you think Ateneans are overrating themselves, just imagine how much money they're paying per semester for tuition — it's well in the 6 figures by now, but their salaries haven't even remotely kept up.
Think back to the early 2000s in contrast. Yes, the starting salary was still around P12,000 to P15,000, but a semester in Ateneo cost around P40,000. Within half a decade, you could have hustled yourself into a position where you'd be making that much in a month. Even starting from P37,500, good luck leveraging yourself into a position to make six figures in a month within the same timeframe, assuming you're an employee.
3. They value themselves over the company
"Gasp," you might say. "How selfish!" But really, think about this for a moment. Why wouldn't they prioritize themselves? They owe this company nothing. They haven't even started working for this company for them to develop any sort of sentimentality towards it. So why should they hold the company as the higher priority over themselves? Company loyalty is so overrated in a world where said companies rarely reciprocate the kind of loyalty their best employees do.
How to Spot a Toxic Workplace As Early As Your Job Interview
How to Spot a Toxic Workplace As Early As Your Job Interview
Cristina Morales | Jun 13, 2019
2. They have options
Maybe they're wrong about the P60,000. Or maybe they can work overseas and make even more, assuming they have a way to get a working visa. Whatever the case may be, they have options, and it's something not all of us admittedly have. Hence, the backlash. Here's someone using their privilege to their advantage, while some of us don't even have that to bank on.
1. Because they can afford to be wrong.
Ultimately, that's really the whole reason why they said no — because they can afford to. And good on them. For the rest of us who don't have that luxury, may we strive for a better world so that those who come after us do. It's bewildering why some people feel that if they went through a certain hardship back in their day, today's kids ought to do the same. It's our job to move them past that, not keep them there.
What do you think of the job applicant's decision to turn down that  job offer?