Typhoon Quinta landed on Sunday evening, displacing more than 95,000 Bicolanos and leaving several areas in Mindoro under a state of calamity, and a death toll of 16 as of writing. And now, another one is on its way here. Typhoon Rolly may be stronger than Typhoon Quinta and might trigger Signal No. 4 in different areas like NCR when it hits Luzon on November 1.
What happens during a Signal No. 4 storm?
LOOK: Here's the 6-hour satellite animation of Typhoon #RollyPH (#Goni) showing its clear eye.

It is sill undergoing rapid intensification and is expected to bring destructive winds and heavy rains in areas that it will directly hit in Luzon on Nov. 1-2. Stay updated! pic.twitter.com/wt1G80Kqrq

— EarthShakerPH #FirstAnniversary (@earthshakerph) October 30, 2020

According to PAGASA, a Signal No. 4 storm has a speed between 171-220 kph and wave height up to 14 meters. It can cause very heavy damage to high-risk structures and considerable damage to structures made of light materials. This means structures may be unroofed, walls may collapse, and doors and windows may be damaged. Due to strong winds, billboards and signs can also be blown down.
On the agricultural side, a Signal No. 4 storm can cause severe losses for plantations especially for rice and corn, and large trees may be broken or downed. It can also cause almost total damage to banana plantations.
To keep you and your family safe this long weekend, we've rounded up some measures to prepare for this strong storm:
Prepare an emergency kit
With an incoming storm as strong as Typhoon Rolly, damage to structures, electricity and water outage, and accidents might be inevitable, and it's always important to be prepared. Build an emergency supply kit with items that should last for at least three days or 72 hours. According to PHIVOLCS-DOST, a basic emergency kit should have the following:
First aid kit
Water and food (one gallon of water per person for each day, both for drinking and sanitation)
Battery-operated radio
Flashlight and spare batteries
Whistle, knife, and rope
Blankets, spare clothes, shoes, and towels (for personal sanitation)
Medicine
Toiletries
Important documents
Cash
Important documents, pen/marker, and paper
Assemble and sort them into waterproof containers/plastic. Collect the entire kit in a waterproof bag and place it at an area of your home that's easy to reach.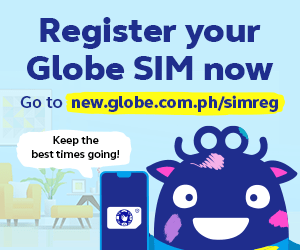 Know your surroundings
Learn about the elevation of your property. Do you experience floods during storms or are you located near bodies of water? This will be helpful when tidal flooding or storm surge is forecast.
Learn your typhoon evacuation routes
Be in contact with your local community or barangay to know where to go in case evacuation is needed. Will you be fetched from your home or will you have to go to your evacuation area yourself? Ask these important details as well.
Secure your property

Strong winds can cause windows to break and so it's important to keep them secure. Remember, taping your windows does not prevent it from breaking. Instead, you can use five or eight-inch marine plywood to protect your windows. To avoid roof damage, you can install clips or straps to fasten your roof to the frame structure of your house. If you have plants or trees outside your home, make sure they're trimmed to make them wind resistant. Lastly, don't forget to clean clogged downspouts and gutters.
Remember, loose objects can become projectiles
Outdoor objects or furniture must be brought inside. Anything that isn't tied down like garbage cans or outdoor furniture can be easily blown down by strong wind, which can cause damage to your property, or worse, hurt someone.
Stay updated
Before and during the storm, it's important to be glued on the news for updates. In case of a power outage, use your battery-operated radio! If you're on social media, you can easily follow updates by searching for the "#RollyPH" hashtag.
Take note of these hotlines
Keep your phones charged, prepare power banks, buy load and data, and take note of these hotlines just in case you might need them the next days. Save this photo so you won't forget!
Stay safe and dry, folks! Enjoy Halloween and the long weekend!