Netflix has some pretty exciting titles lined up to be added to their catalog for November. From horror/thriller and mystery movies to heart-breaking Filipino drama films, you'll never run out of things to watch. And since we're only a few weeks away from the holidays, you can take your pick from the feel-good Christmas-themed selections coming your way. Add these films and series to your watch list!
Alone Together (Nov. 5)

College was full of love and promises for sweethearts Christine (Liza Soberano) and Raf (Enrique Gil). But life isn't always easy. They cross paths again five years after their breakup causing wounds to open and old feelings to resurface. Dir. Antoinette Jadaone has certainly perfected the craft of creating films on heartbreak and growing up and LizQuen has brought the characters to life. Prepare to cry!
'Alone/ Together' and the Endless What-Ifs
'Alone/ Together' and the Endless What-Ifs
Macky Macarayan | Feb 15, 2019
Shawn Mendes: In Wonder (Nov. 23)
In Wonder is ready to be added to your list of must-watch documentaries on musicians. Dive deep into the life of Canadian singer Shawn Mendes as he muses life as an artist and the love showered on him worldwide by the thousands. "This isn't a story about a famous musician, this is a story about a guy growing up," he humbly states. It also looks like we'll get a glimpse of his relationship with fellow artist Camilla Cabello.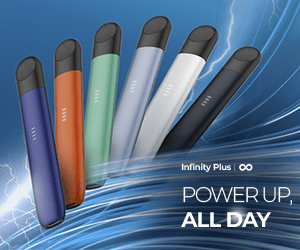 Alter Me (Nov. 15)

Dir. RC Delos Reyes' (Love the Way U Lie) follows the romance between an HR manager who sought the mentorship of a coveted escort to better connect with other people and her own emotions. It stars Jasmine Curtis-Smith and Enchong Dee and is written by Danno Christoper Mariquit.
Princess Switch: Switched Again (Nov. 19)

We can't get enough of Vanessa Hudgens in The Princess Switch and Netflix heard our pleas. In Switched Again, Duchess Margaret unexpectedly inherits the throne to Montenaro and hits a rough patch with boyfriend Kevin. While her double Princess Stacy of Belgravia rushes to patch together the relationship, a handsome royal appears intent on stealing Margaret's heart. It's a chaotic Christmas for sure! And just in case you'll be left wanting more, production for The Princess Switch 3 will be underway soon for a 2021 release.
Finding Agnes (Nov. 30)

Sue Ramirez (Ang Babaeng Allergic Sa Wi-Fi) and Jelson Bay (Ang Pangarap Kong Holdap) star in Finding Agnes, directed by  Marla Ancheta.  The film follows a successful entrepreneur (Bay) who on an emotional journey in Morocco pieces together the turbulent life of his estranged mother, and meets her adopted daughter (Ramirez). It touches on the idea of connecting with people, understanding others' motivations, and the process of finding yourself.
The Call (Nov. 27)
After Park Shin Hye's heart-thumping film Alive, she features in yet another Korean thriller. The Call is a mystery thriller film about a woman, Seo Yeon, in the present who happens to answer a phone call from a woman, Young Sook, living 20 years in the past. They quickly become friends until Seo Yeon realizes she's talking to a serial killer and one that isn't in the same timeline at that.
Three Identical Strangers (Nov. 26)
Three Identical Strangers features the bizarre story of three teenagers who met by chance and discovered they're identical triplets separated at birth. The reunion is a joyous occasion that captivated the United States but then the truth gets stranger. You will find yourself picking your jaw off the floor all throughout.
The Crown Season 4 (Nov. 15)
The long wait is over for fans of the historical drama series The Crown. The season picks up in the late 1970s and finds Queen Elizabeth (Olivia Colman) at odds with Britain's first female Prime Minister Margaret Thatcher (Gillian Anderson). Meanwhile, Prince Charles' (Josh O'Connor) family is preoccupied with safeguarding their line of succession and securing him an appropriate bride. He builds a romantic relationship with a young Lady Diana Spencer, a union that provides a much-needed fairytale to unite the British people.
Which one are you most excited to watch?