This pandemic either reminded you to value good health or made you forget about it because of the comforts of home quarantine. After all, there's never been a perfect opportunity to just lie there on the couch or bed like a burrito and binge-watch or read to your heart's content. Or maybe sit for hours absorbed in tasks owing to this pandemic-driven WFH (work-from-home) setup.
Sabi nga: "Galaw-galaw din mga bes para hindi ma-stroke!"
So here's a friendly reminder that can also serve as a wake-up call: You better shape up and be mindful of your health because if not COVID-19 — it's going to be a deadly condition like stroke that could do you in. Remember, stroke is the second leading cause of death in the Philippines and is also one of the reported comorbidities of COVID-19.
To help minimize the risks and the dangers of stroke, it's best to equip yourself with important information that could help save your or someone's life.
A stroke is also known as a "brain attack"

It's not related or similar to a heart attack because it happens in the brain. A stroke occurs when the blood flow to an area of the brain is disrupted. Because of this, the brain cells are deprived of oxygen, leading these brain cells to die. When this happens, the abilities that are controlled by those areas in the brain lose their function.
There are two types of stroke

The two main types of stroke are called Ischemic and Hemorrhagic. Ischemic stroke is a blockage in the brain's blood supply (this accounts for about 80% of all strokes). Hemorrhagic stroke happens when a blood vessel leaks or ruptures inside the brain.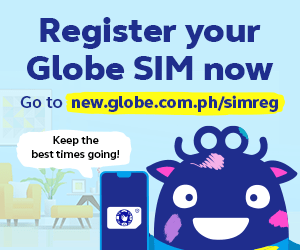 Signs of Stroke = "BE FAST"

To identify the signs and symptoms of stroke, remember the acronym BE FAST: B-Balance difficulty; E-eye changes; F-Face drooping, crooked smile; A-Arm weakness or numbness; S-Slurred speech; and T-Time to call an ambulance or go to the hospital.
Be mindful of "The Golden Hour"

There is no first aid for stroke. When it comes to stroke, time makes all the difference in the world when saving a life. That's why it's important to rush the patient to a stroke-ready hospital at the onset of symptoms. According to experts, 4.5 hours is "The Golden Hour" of treatment but it is always better to have stroke patients reach the hospital within one hour after the onset of symptoms.
Know the "stroke-ready" hospitals nearest you.

Stroke-ready hospitals are recognized hospitals that have the additional capacity to care for stroke patients. These hospitals have a 24/7 CT scan, the capacity to administer thrombolysis, and a trained stroke team. Angels Initiative, a global healthcare initiative spearheaded by Boehringer Ingelheim and partner organizations like Stroke Society of the Philippines, aims to increase the number and optimize the quality of stroke treatment in the Philippines. For a complete list of stroke-ready hospitals, visit the official Stroke Society of the Philippines page.
Some factors associated with higher risk of stroke sound familiar
Lifestyle factors include being overweight or inactive, cigarette smoking, heavy alcohol intake, and drinking, among others. On the other hand, medical factors associated with risk for stroke include high blood pressure, diabetes, high cholesterol, and history of cardiovascular diseases. Other factors include family history and age (55 or older).
There are ways to minimize your risk of stroke

According to Dr. Maria Socorro Sarfati, head of Baguio General Hospital's Department of Neurology and Stroke Unit and a member of Stroke Society of the Philippines, lifestyle modification is key. "Before you start with medicines and do any other treatment, you first do intervention sa lifestyle. Prevention is the key and decreases the risks of stroke. We have the so-called modifiable risk factors which pertain to lifestyle choices such as avoiding or reducing alcohol consumption, quitting smoking, eating a healthy diet, and exercising," Dr. Sarfati says.
Remember: #StrokeDontStayAtHome
The #StrokeDontStayAtHome campaign of Angels Initiative and Stroke Society of the Philippines urges Filipinos that when it comes to people with stroke symptoms, they should not just stay home. Regardless of the pandemic, stroke remains a medical emergency and it's vital for patients to receive appropriate and immediate treatment.

Help save a life by knowing these 8 important facts about stroke. Let's start the #StrokeDontStayAtHome movement by being reminded of this vital stroke information and sharing it with your network of friends, family, and loved ones.
MPR-PH-100234|June 2021