We're bombarded with content every day. With millions of people all around the globe expressing themselves online, the only way to stand out is to up your game and deliver stellar visuals. Just a few years ago, you'd need a bulky camera to do that, but now, you can take professional-level photography with the right phone — such as the new X60 series from vivo.
The new X60 series
Recently, vivo teamed up with Zeiss to create the X60 series, a device that lets you unleash your creativity with professional-grade camera systems in a slim and stylish package. Here's what you need to know about this game-changing smartphone.
Create professional-level images

How do you take professional-level photos with a phone, you may ask? This is all made possible by the vivo X60's 48MP main, 13MP wide, and 13MP telephoto lenses. The already stunning output of this triple camera setup is further enhanced with Optical Image Stabilization (OIS) technology and Super Night Portrait capabilities, allowing users to take extremely still and defined photos at any time of the day.
Co-engineered by Zeiss

The latest addition to the leading global technology company's photography-centered X-series was co-engineered with Zeiss, a global leader in optics and optoelectronics. Having worked with several renowned professional camera brands to develop unmatched imaging systems, Zeiss has teamed up with vivo to intricately design a smartphone capable of capturing professional-level portraits and videos in just a few taps. The result? A phone that can see as the human eye does, adding authenticity to all the portraits it captures.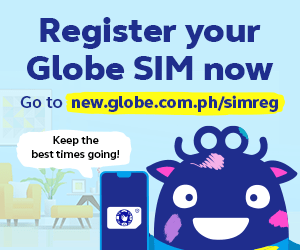 ZEISS Biotar Portrait Style

vivo's partnership with Zeiss brings Zeiss Imaging quality to smartphones and makes the X60's photography function even more powerful by adding the famous Zeiss look to your images. The X60 also reproduces the intricacies of Zeiss Biotar lenses so you can get that iconic bokeh that Zeiss is known for.
Realize your vision

The X60 is equipped with several photography modes that will let you unleash your creativity and realize your vision, such as its Long Exposure mode, Super Pano, and Extreme Night Vision. It also has a Super Macro camera that lets you capture the tiniest details with extreme clarity.
Loaded with innovations
Developed by a consumer-oriented brand, the vivo X60 is also loaded with technology suited to help you shoot, style, create, and express with unparalleled ease. It is powered by a Qualcomm® Snapdragon™ 870 processor which, combined with 12GB+3GB of Extended RAM and an advanced 120Hz refresh + 240Hz response rate, allows for a seamless, lag-free experience which is crucial for those who take time in crafting TikTok videos, curated Instagram stories, and the like.
A device as stylish as you
Don't let your phone cramp your style! More than its hardware and software, the vivo X60 is also as stylish and breathtaking as its beholder, flaunting a lightweight and slim design coated in premium color options like Midnight Black and Shimmer Blue.
Where to buy
So what are you waiting for? Get the professional-level edge to stand out with the vivo X60 series, available via Lazada, Shopee, and all vivo concept stores and kiosks nationwide. You can also visit the official vivo website for more details.
How does your phone hold up to the vivo X60?