We just entered February, but it feels like deja vu, cause we're starting this new month much like we did the last. Earlier today, vlogger Donnalyn Bartolome found herself on the list of trending topics again, and for the wrong reasons. Netizens have called out the social media personality after she posted on Facebook: "Maganda talaga pag binuntis." She shared a screenshot of one of her followers sharing their insecurity and her response centering around pregnancy.
'DAPAT GRATEFUL KA KASI BINUNTIS KA?'

LOOK: Content creator Donnalyn Bartolome has again faced mixed reactions online after her now-deleted Facebook post about pregnancy that was captioned, "Maganda talaga pag binuntis." | 📷: Screengrab from Bartolome/FB pic.twitter.com/5p1lGSStJO

— Inquirer (@inquirerdotnet) February 5, 2023

Most netizens expressed disappointment over her comment, describing it as "toxic positivity." While she probably had good intentions, the way she responded to her viewer could have been a lot better. There's a lot to unpack there, but here are a few ways you can respond to someone feeling insecure without saying "Maganda talaga pag binuntis."
Hear them out
Don't say something like "What kind of statement is that?" And don't just deny their statement and give them thoughtless reassurance, like "Of course, you're nice!" Doing so dismisses their feelings and shuts down their questions about themselves. Instead, acknowledge their feelings and hear them out. Make an actual effort to empathize with them and step into their shoes.
Bring up things they like about themselves
When they start comparing themselves with you or anyone else, stop adding fuel to the fire. Try to divert their attention to things they are passionate about.
If you find them going into a spiral, take the conversation to something they like about themselves. If you're not too knowledgeable about them, you can bring up something they like and they have control over, such as the clothes they wear or the way they style their hair.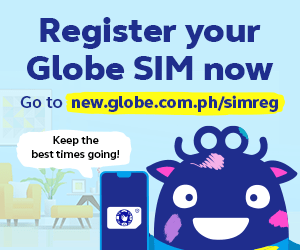 But avoid reiterating previous achievements
You might think that reminding them of past achievements may help them in overcoming their insecurity. But sometimes, such toxic positivity can do more harm than good. Reaffirming self-esteem that's based on performance on things like work, school, relationships, finances, and the like may simply further ignite their insecurity. Focusing on such achievements may only lead to burnout, anxiety, and depression.
Learn self-validation
You can help someone else feel better about themselves by practicing such self-compassion on yourself. Be gentle with yourself. Don't beat yourself up over your previous mistakes. Cheer yourself on. And show your friend feeling insecure how you practice that self-compassion and how it affects you. A study shows such practice can help in protecting yourself from insecurities.
Don't make it about yourself
Yes, you can share your experiences — even your insecurities (if you want to) — so that you can let them know that you understand them in your own way. Just make sure that you're not taking over the conversation and making it about you.
Follow us on Facebook, Twitter, Instagram, Tiktok, and Youtube for the l8est entertaining, useful, and informative lists