Valentine's Day is around the corner — can you feel it? It's the season when vibrant blooms, delicious chocolates, date night recommendations, and cheesy pick-up lines flood your social feeds. Of course, you also must watch kilig-filled movies to celebrate the special occasion. If you're searching for ideas as early as now, here's a short list that you should consider, and you can watch them all on Netflix. Take a look!  
Always Be My Maybe (2019)
Childhood friends Sasha (Ali Wong) and Marcus (Randall Park) meet again after over a decade. Destiny made them rekindle their lost friendship, but little did they know the universe had other plans for them. Could love possibly blossom between them?
To All the Boys I've Loved Before (2018)
This Netflix hit chronicles the story of Lara Jean (Lana Condor) whose life turned upside down after all the secret love letters she made went to their respective recipients, including her former crush Peter Kavinsky (Noah Centineo).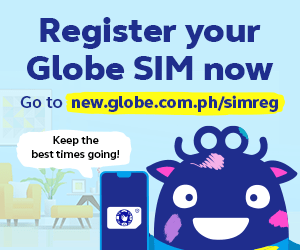 The Last Letter From Your Lover (2021)
Based on Jojo Moyes' 2012 novel of the same name, the movie tells the story of journalist Ellie Haworth (Felicity Jones). She finds a trove of love letters and is determined to uncover the truth behind them. As she tries to solve the puzzle, Ellie finds her love story unraveling. 
Our Souls at Night (2017)
Longtime neighbors Addie Moore (Jane Fonda) and Louis Waters (Robert Redford) begin to spend more time together to ease their loneliness. It's clear to them that everything is only friendship. Nothing more, nothing less. But, for how long?
Even An Otaku Can Be Kilig: 8 Romantic Anime To Watch on Valentine's
Even An Otaku Can Be Kilig: 8 Romantic Anime To Watch on Valentine's
Matthew Arcilla | Feb 14, 2020
Set It Up (2018)
Two overworked assistants Harper (Zoey Deutch) and Charlie (Glen Powell) try to set up their demanding bosses Kirsten (Lucy Liu) and Rick (Taye Diggs) for a date. What could go wrong, right? 
The Lovebirds (2018)
Couple Jibran (Kumail Nanjiani) and Leilani (Issa Rae) are on the verge of calling it quits. But the supposed break-up was halted following a crime that now involves them. As they try to clear their names, can they also find a second chance at love?
Alex Strangelove (2018)
Alex Truelove (Alex Doheny) is ready to give everything to his girlfriend, Claire (Madeleine Weinstein). But when he meets the oh-so-adorable Elliot (Antonio Marziale), he now has so many questions and unexplainable feelings he never had before.
Love in the Villa (2022)
Curing a broken heart, Julie (Kat Graham) goes to Verona, Italy, to have a well-deserved vacation. Enter Charlie (Tom Hopper), a dashing man with whom she'll share the villa for the rest of her trip. Will Julie bag not just a memorable trip but also a newfound lover?
Recommend more romantic Netflix movies!
Check us out on Facebook, Instagram, Twitter, TikTok, and YouTube, to be the first to know about the latest news and coolest trends!