Drivers in the Philippines know the struggle of getting stuck in heavy traffic for hours on end. It can consume a lot of fuel, which is why you've got to be madiskarte on the road. And now with the pandemic, more and more Pinoys are driving themselves around, so it's even more important to learn ways to save on gas. These simple and effective hacks will help you stop wasting precious fuel and get the most bang for your buck on your next visit to the gas station.
Drive sensibly

Stop the road rage and stay friendly with your fellow motorists. You can do this by driving at a consistent speed and avoiding unnecessary accelerating. Avoid aggressive driving, which includes (but is not limited to) speeding, swerving, and hard braking, since these kinds of habits aren't just unsafe, but can increase your fuel consumption.
Choose the most efficient route

The shortest route isn't always the most efficient one. The most efficient would be the one that has less traffic and fewer obstacles and stoplights — i.e. the route that would let you drive sensibly without unnecessary speed changes. To find the best route for you, consult a navigation app like Google Maps or Waze.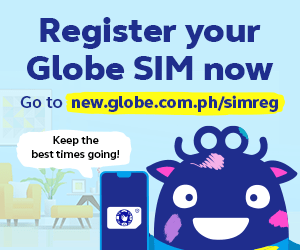 Do errands in one go

This one is pretty much common sense. If you've got a lot of errands, plot an efficient route to do them all with the least mileage. So instead of scheduling these tasks on different days, shop for groceries, pick up your laundry, and withdraw from the bank in one go. You'll save not just fuel, but time, too!
Gas up and earn points
When you do gas up, make the most of the transaction by earning points. Bring out your Go Rewards* card and enjoy practical, convenient, and value-for-money benefits. When you gas up at Caltex with your card, you can earn PHP 1 for every 5 liters of fuel.
If you don't have a Go Rewards card yet, you can get a free card when you shop at select partners nationwide! Simply check out the Go Rewards website to find the complete mechanics and list of participating stores nationwide.
Combined with your other purchases with Robinsons Malls and partner establishments, your rewards points in your Go Rewards card would accumulate quickly and easily. Plus, you can immediately use these points as a discount on your next refuel at Caltex or in over 2,000 partner stores during your next shopping trip. So sulit!
*Also available in Robinsons Rewards
Don't idle

If you're simply parked waiting for your passengers, you probably leave your car idling to get the AC cool before you get on (we're guilty of that, too). But an idle car actually still consumes fuel even if you're not covering any distance. Depending on your car model, you might be using as much as a liter of fuel per hour even if your car is just parked in a corner. Minimize leaving your car idle and you'll save some precious fuel.
Travel light

This doesn't only apply when you're boarding a plane; it works for your car, too. Any extra weight in the car results in added drag on your engine and your tires, which means more fuel consumption. It's best to avoid putting heavy items in your car — especially when you don't need them. Keep things light and easy, so your gas tank (and wallet) could rest easy, too.
Keep your tires properly inflated

Aside from the fact that they're actually dangerous, under-inflated tires have low pressure, which means more surface area of the tire touches the road and increases friction. This means they would make your engine work harder and increase your fuel consumption. If your tire is even just a little bit deflated, it could make a big difference to your fuel consumption.
Perform routine maintenance

When you feel pampered and cared for, you tend to be more productive and efficient. The same applies for your car. A well-maintained engine will run more smoothly and efficiently, which means you can get the same power with less fuel. Remember: you're not the only one who needs TLC — your car does, too.

Have you been practicing any of these hacks? If you want to maintain an efficient fuel budget, join Go Rewards now to earn reward points when you gas up at Caltex and enjoy more membership rewards ASAP!