Last year, we were overjoyed to see a reunion between the Blue's Clues hosts. After having grown up with the show with Steve as the main host, it was pretty damn nostalgic. Now, a year later, he came back in a new special video, telling us all the things we needed to hear and making us bawl like babies.
Remember when he said bye?
After many years with the show, Steve left Blue in the care of his younger brother Joe and went off to college. It was a shocking and sad moment for young viewers, especially after so long with the guy.
The video
So about that time Steve went off to college… #BluesClues25 pic.twitter.com/O8NOM2eRjy

— Nick Jr. (@nickjr) September 7, 2021

Nick Jr. released this video from Steve as part of Blue's Clues' 25th-anniversary special. In the video, the host recalls how "abrupt" it was when he left the show and how "challenging … but great" it was doing the things he wanted to do after. Then he shifts the conversation to ~you~ and me and everyone watching the video, putting a spotlight on "what you have done and all that you've accomplished in all that time" and acknowledging our struggles and hard work and just generally making us, well, cry.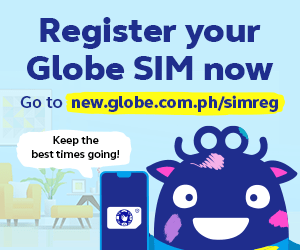 We need a moment
Steve … is that you old friend?

— FS (@theecology7) August 31, 2021
OOOOoooo… pic.twitter.com/IPESRE8dTm

— Lil ♡ne (@lilollme) September 7, 2021

The generation that grew up with Steve and Blue is in tears after watching the two-minute video. Kids of the 90s and 2000s, all of whom are now grown up and in adulthood (or at least entering adulthood), were just trying to get through college or do their work, but they're now all just crying at their desks. Same tho.
The millennials are having a collective cry after the video from Steve

— Melanin Monroe (@pasteldotz) September 7, 2021
Omg Steve ❤️❤️❤️❤️ He raised me https://t.co/84WLN548xX

— surgeriana (@aychkbri) August 30, 2021
Why are we adulting again?
"We started out with clues, and now it's what? Student loans." Oof, that's too real. Being an adult is so difficult; there are so many things to worry about. Why did we choose this again, Uncle Steve?
i hate being an adult uncle steve https://t.co/LIu8VtG5rT

— gmail girlz (@keishonaleash) September 7, 2021

But Uncle Steve is here to remind us that there is something worthwhile about being an adult. He might've left the show and we might've left our childhood behind, and it might've been "kind of hard" and "challenging" — but it's still great because we get to go through all these different experiences in life.
i just think that we all went steve because we heard the comforting words we want to hear from anyone and unexpectedly we got it from him https://t.co/cHelHWVy16

— 키요 (@allaboutkyum) September 8, 2021
Realizations
Steve

That time, I was devastated to see him go. And when I got older I realized why and I appreciated his decision. This really made my day. Blue's Clues was a huge part of my childhood and I am glad it continues to be educational and wonderful. #BluesClues25 https://t.co/dsmIYzUwYs

— Ori☀️✨ (@opadfoot) September 8, 2021
They rly took the time to address the adults who grew up w the show and are now probably the parents of the intended audience.

Also wow now I'm fragile huhu ily Steve https://t.co/cs5lzMrzQf

— Spica ( ˵ ° ~ ° ˵ )୨ (@SPICAtalyst) September 8, 2021

As we young viewers turned into adults like Steve, we're seeing the reasons why he left, and now we understand why.
New show plz
Thats actually a clever idea. Call it "Steve and You Get a Clue", and have it be a sort of "heres how you do this" show for adults

— Toon Bloon ️‍⚧️COMMS OPEN (@ItsStephJM) September 7, 2021

Would you watch a show like this with Steve as host? Because we totally would. We need adulting tips, Uncle Steve!
i remember watching an interview with Steve where he mentioned if he could do a "mature blues clues" that it would be at a detective agency, and i smiled so hard when i saw his little cameo in the new series as a detective!! what a great way to celebrate 25 years

— junction (CHECK PINNED) (@JUNCTl0N) September 7, 2021
Meanwhile
Emojis can trend now? Anyhoo, I'm with all of you guys, so… Steve pic.twitter.com/jU9Vyhoybv

— (@jrvicente7) September 8, 2021

This person is a little distracted. Because surprise! Aside from hashtag symbols, emojis can now trend on Twitter apparently. But yes, we are also still @ Steve 🥺.
Thanks, Tito Steve


We didn't know before you said it, but we needed to hear those words. We never forgot you, too. And you look just as great as all those years ago, Tito Steve.
Follow us on Facebook, Twitter, Instagram, Tiktok, and Youtube for the l8est entertaining, useful, and informative lists!