This week had us grabbing our popcorns as Kris Aquino displayed some dirty laundry (a little lot more than we expected) on social media regarding her ex-husband, James Yap.
Yup, she did THAT.
Things got a little out of control when Yap and his new family were featured in the latest episode of Rated K, a lifestyle show hosted by Korina Sanchez. Aquino was triggered by the particular episode, causing her to lash out on Instagram. Kris and Korina once hosted a morning show together, and they both supported the same political party in the recent Presidential elections.
Kris both got praised and bashed for this social media side show. Regardless of how one felt about this recent outburst, she's definitely the crowned Queen of Talk. In the end, she still wins, anyway. (Plot twist: she apologized after.)

Let's take a look at the Kris Aquino social media playbook, and see why she is unstoppable:

[/whole] [/row]
8. Give them a "free tutorial"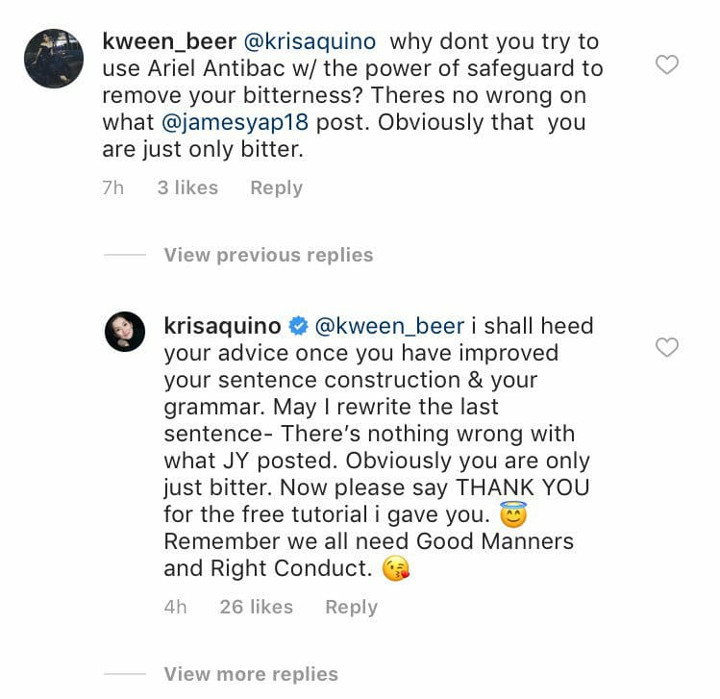 Your haters can use your own tactics against you, but remind them who's the OG. Show them how it's done.
7. Don't forget to use hashtags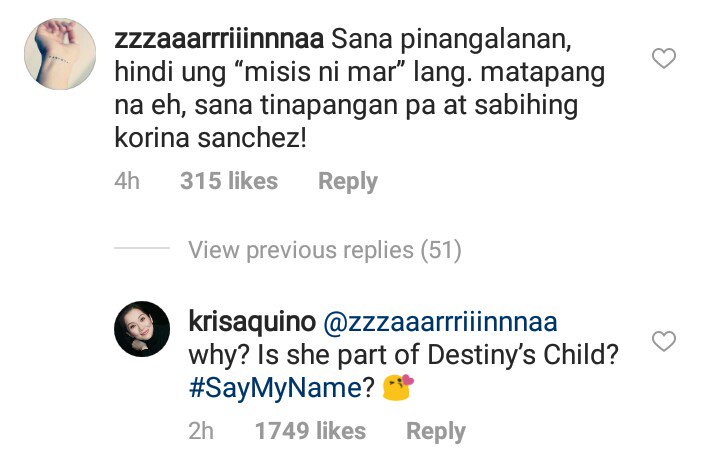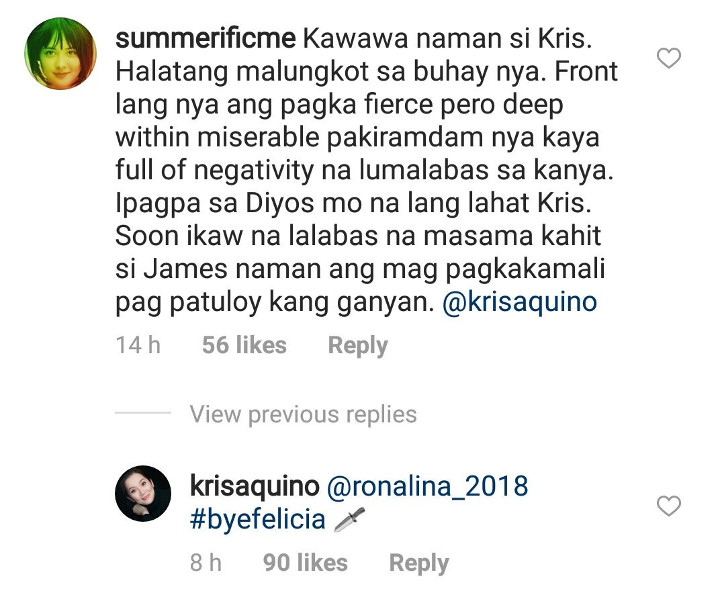 How to add fuel to the fire? You can never go wrong with the right hashtag. Burn level: Today's temperature. #LookWhatYouMadeHerDo
6. Put some (political) color in the proceedings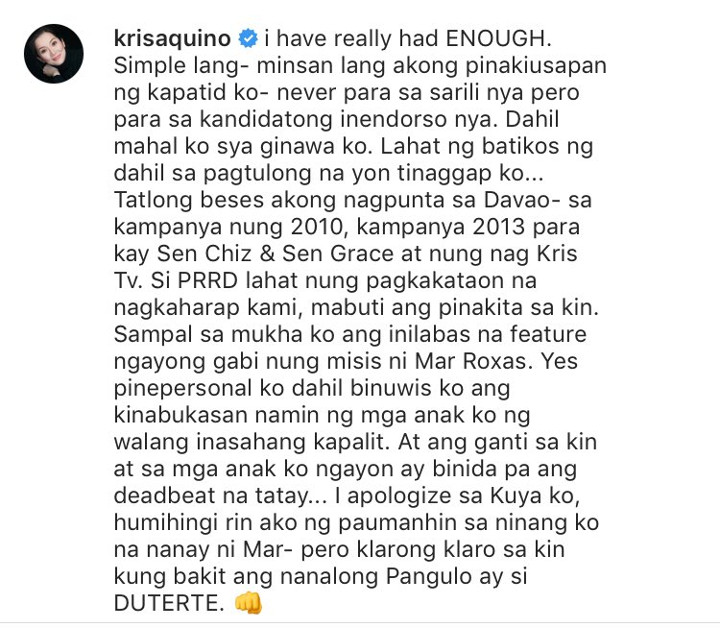 Another lesson from the Kris Aquino playbook is to be transparent, maybe even employ the help of the winner's circle. Nothing's permanent, right?
5. Remind everyone you're still relevant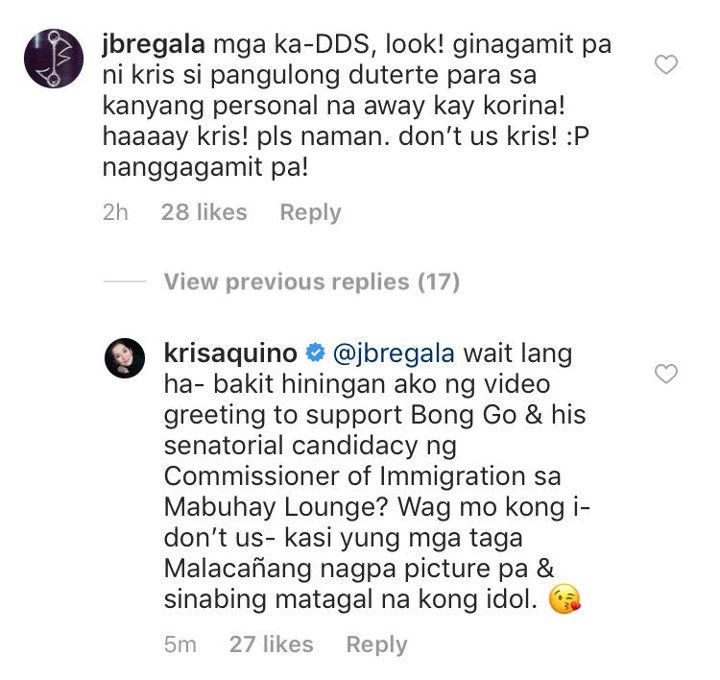 When fighting someone like Kris Aquino, be ready as she'll give you a refresher course on how popular she is.
4. Sarcastic emojis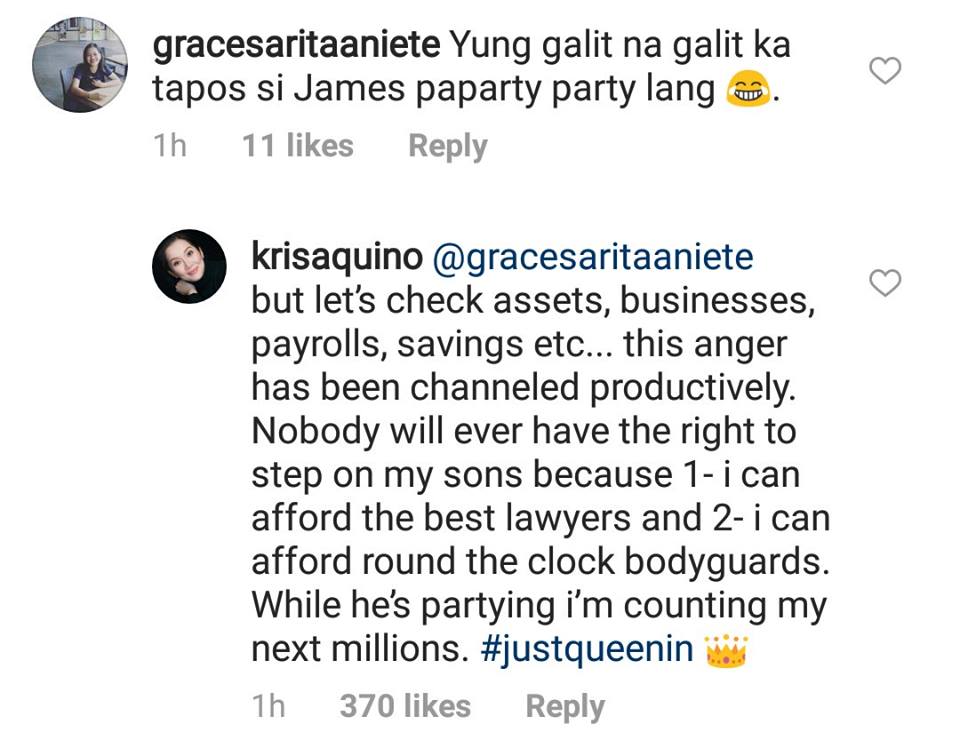 One of the best ways to burn down your haters? A sweet emoji after shutting them down.
3. Upload a video with a Taylor Swift background
The fire ain't burning yet?  Give them a show they can't resist watching—with complete visuals and killer background music.
2. Show them that you're #blessedt
Show them that no matter how much they send you hate comments, you're still living the best life. After all, they hate you 'cause they ain't you. #blessedt
1. Don't forget to plug your sponsors!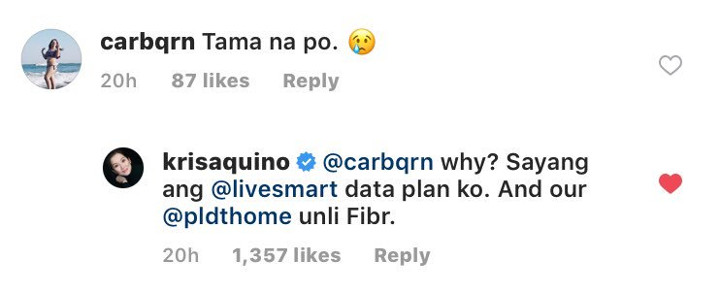 As one tweet said, "The devil works hard, but Kris Aquino works harder."
What do you think of Kris Aquino's clap backs? Share your thoughts in the comments section below!