How to Stop Anxiety from Taking Over at Work
Aug 1, 2019 &nbsp • &nbsp Cristina Morales
Everyone gets anxious every now and then, but for some people, these emotions become so intense that they start interfering with their life — especially in high-stress situations in the workplace. When anxiety affects your productivity, it makes the situation even worse. Thankfully, there are some things you can do to stop anxiety from taking over and stop the vicious cycle of stress before it even starts.*
Educate Yourself
To effectively manage your anxiety, you need to understand what's causing it. Is it the commute? Is it certain coworkers? Or perhaps you feel most anxious when you're starting new projects. If you're having a hard time identifying your triggers, try keeping a journal to gain perspective on your day.
Once you understand what's causing your anxiety, you may be able to find easy solutions for them. For example, if you always arrive at the office frazzled because you're rushing to make it on time, perhaps it may be a good idea to leave home earlier so you can take it easy on the commute. Though these fixes may not totally get rid of your anxiety, actually doing something about it will make you feel more in control and confident.
Manage Your Time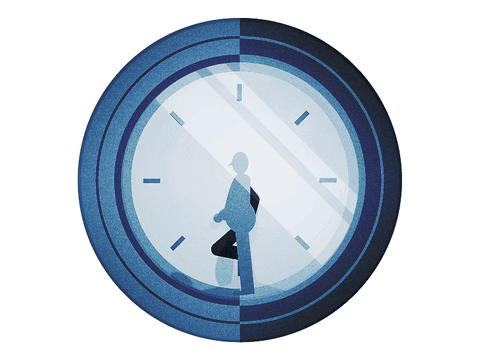 If you're nervous about a big project, get started on it as early as you can, even if the deadline is weeks away. Write up a schedule with enough time to complete each task, and stick to it. By doing so, you'll also have a better idea of how much work you can realistically take on, so you can stop yourself from overcommitting in the future.
Set Small Goals

The most intimidating task seems a lot easier when you break it down into smaller parts. Set smaller deadlines for yourself to give yourself some wiggle room later on when things may get a little more hectic.
Ask For Help

There's no shame in asking for help or clarification. In fact, asking for communicates to your higher-ups that you want to do a good job. If you feel like your deadlines are too tight or your workload is too much, take it up with your boss.
If what you need the most is support, turn to a trusted, attentive coworker to talk about your issues and ease your stress.
Don't Engage In Office Drama
Sure, drama can be pretty entertaining, but in the long run, it creates a toxic atmosphere that makes the workplace even more stressful. When you hear a coworker talking badly about someone else, try changing the topic or find a way to leave the room.
If you have an issue with a coworker, don't vent about it to someone else. Have a conversation with the person concerned — face-to-face, if possible. Though that may sound difficult, facing the issue head-on will nip the issue in the bud and keep it from snowballing.
Take Regular Breaks
Don't underestimate the power of a good break. Step away from your laptop, even if it's just to walk to the coffee machine. It's also a good idea to take some time to focus on deep breathing, as it'll help you relax and clear your head.
Try To Maintain A Work-Life Balance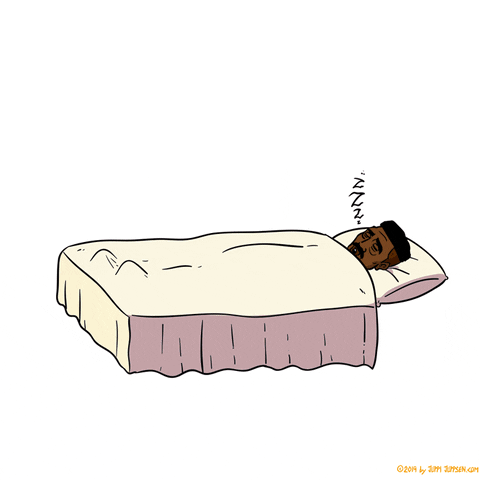 It's easy to be overwhelmed at work if work's all you ever do. Set boundaries and respect them. If it's possible, don't bring work home with you, and make it a point to not check your email after a certain time.
If you have a hard time leaving work behind mentally, find yourself something to do instead of just zoning out in front of the TV after work. Look for an after-work activity that you find fulfilling, so you have something else to keep your mind occupied besides work. This could be spending time with friends, going to the gym, or working on an art project. Be proactive and use your free time to meet your needs.
Make Healthy Life Style Choices
This may not be the most groundbreaking advice, but we can't emphasize this enough: your physical wellness plays a huge role in your mental health. Taking care of your body gives it the energy and endorphins it needs to fight stress successfully, so never take your health for granted.
Cut back on the caffeine/cigarettes/alcohol. Make sure that you get enough sleep. Sign up for that yoga class. Eat your vegetables. You may not see the results overnight, but keep at it and you'll likely see changes soon.
* These tips are for general informational purposes only, and shouldn't be treated as medical advice. If you think you have an anxiety disorder, consult a professional.
How do balance your work and personal life? Tell us below!