Miss the theater? Or are you bored of watching the same old stuff on Netflix? Here's some good news: the Philippine Educational Theater Association (PETA) has brought the hit Filipino musical Rak of Aegis online, which means you can now watch it at home! Whether you've watched it before or are curious about seeing it for the first time, here's everything you need to know.
First of all, what is Rak of Aegis?

For those of you unfamiliar with the show, Rak of Aegis is an award-winning musical that debuted in 2014 and ran for seven seasons — until September 2019. The musical follows the story of Aileen, an aspiring singer with a big dream: to go viral on YouTube and get invited to perform on The Ellen Show. Aileen lives in the fictional community of Barangay Venezia, which becomes submerged in floodwater for three months after torrential rains. Aileen then uses her talents to help her community get back on its feet — but not everybody agrees with her methods.
As its title suggests, the musical features iconic songs from the 90s band Aegis, such as "Halik," Luha," and "Basang Basa sa Ulan," so prepare for a nostalgia fest. It's a fantastic show that'll no doubt make you laugh your ass off, but it's not just entertaining — it's also eye-opening. Like many other PETA productions, Rak of Aegis touches on relevant social issues that almost all Filipinos can sympathize with.
So much talent — on and off the stage
The people behind Rak of Aegis are oozing with talent, so you'll definitely get your money's worth. It was written by Liza Magtoto, directed by Maribel Legarda (the artistic director of PETA), and features musical direction, arrangement, and vocal direction by Myke Solomon.
The online show was filmed live during its seventh season. Starring in the musical are Aicelle Santos, Isay Alvarez-Seña, Robert Seña, Joanne Co, Poppert Bernadas, Pepe Herrera, Jimi Marquez, and Gie Onida. Even through a laptop screen, the cast's energy is palpable. Each player delivers a performance so captivating that the show won't feel like it's three hours long.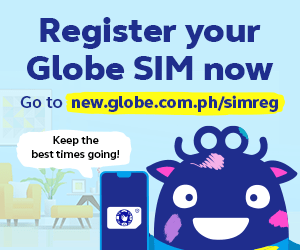 Watch from the comforts of home
View this post on Instagram
Sure, nothing compares to the magical experience of actually going to the theater. But now that physically watching live performances isn't possible anymore, we gotta say that this streaming set-up is actually quite nice.
First of all, the great thing about watching it online is you can actually sing along to the performances. Belt out all you want — nobody's going to shush you (basta walang nabubulabog na kapitbahay).
And now, you don't even have to deal with the little inconveniences like the traffic going to and from the theater, the long lines during intermissions, and having to hold in your pee. By streaming it at home, you get to control when and where you watch the show as well. You can even replay and repeat the entire show!
It's accessible anywhere in the world
View this post on Instagram
Many theater fans weren't able to catch Rak of Aegis live because they couldn't find the time or simply couldn't physically go to the PETA Theater Center in Quezon City. Now that the musical's streaming online, anyone in the world can watch it. And if you're abroad watching with non-Tagalog speakers, even they can enjoy the show because it's got English subtitles too!
It's family-friendly

Did we mention that it's appropriate for children of all Aegis ages? Sure, there might be a few jokes here and there that'll be totally lost on younger generations, but it's plenty entertaining and it's a good introduction to musicals, Filipino artistry, social issues, and of course, Aegis.
You'll be supporting the arts

The pandemic affected so many artists' livelihoods, which is why PETA has launched the #TakePETAbeyondCOVID fundraising campaign. The Rak of Aegis online streaming is the campaign's banner project. By streaming Rak of Aegis, you'll be helping PETA generate enough revenue to sustain its operations and continue its educational theater work.
How much is it?
The price of an online ticket to Rak of Aegis varies depending on what streaming setup you choose:
P350 – Live stream: Watch on August 7 or 8 from 8 pm to 11 pm.
P500 – Video on demand: Watch the show from the comfort of your own home on August 7 or 8 for 24 hours, from 10:00 A.M. to 10:00 A.M. the next day (Philippine Standard Time).
P1000 – Video on demand premium: – Watch the show from the comfort of your own home on August 7 or 8 for 24 hours, from 10:00 A.M. to 10:00 A.M. the next day (Philippine Standard Time), and get exclusive access to a Rak with Aegis live virtual concert on August 8, 8:00 pm. The concert will feature not just select cast members, but also the actual Aegis band!
How do I get a ticket?
Rak of Aegis started streaming last weekend, but you can still catch it on August 7 and 8 via pay-per-view. To buy a ticket online, just go on Ticket2Me website and search for "Rak of Aegis." Alternatively, you can also book by calling the official sellers of Rak of Aegis online tickets:
Don't miss your chance to watch Rak of Aegis online this weekend!