8 Breathtaking Lines from
Pinoy Poetry to Replace Your
Daily #Hugot Quotes

Who doesn't get the feels from the hugot posts you see on your social media feeds? You can't even help it, because half of your feed is made up of quotes plastered on images of mountain ranges or sunsets. Who can forget the celebrated line from That Thing Called Tadhana (which, if you didn't already know, is from F. Scott Fitzgerald's The Sensible Thing)? "There are all kinds of love in this world but never the same love twice."
Aray ko, beh.
But don't think for a second that our own literary stalwarts don't have post-worthy hugots of their own. Check out these lines from Philippine literature that can express your feelings in the most poetic and patriotic way.
8. Amado V. Hernandez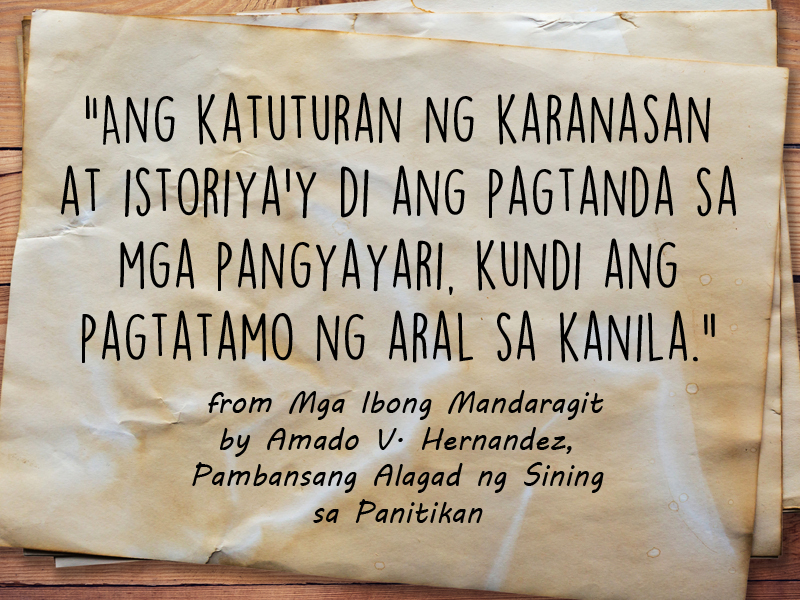 Because you have to have precise post-evaluation.
7. Nick Joaquín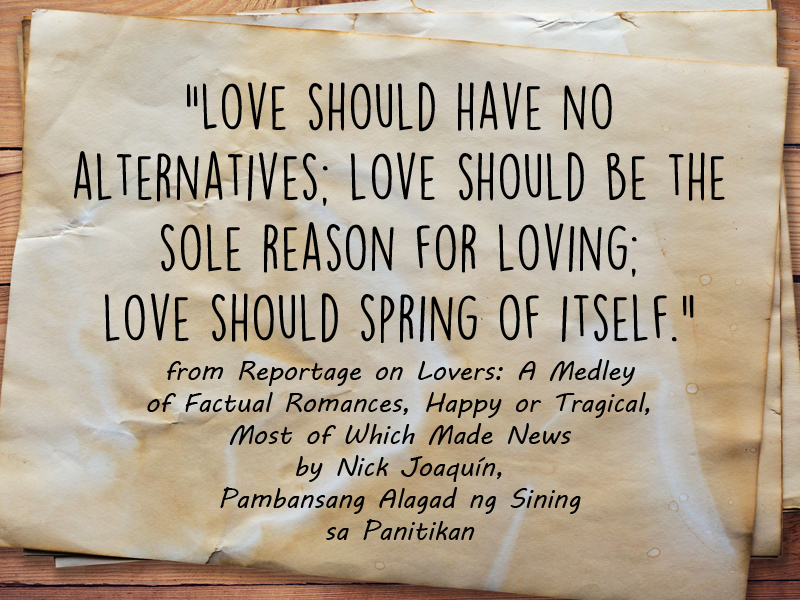 When in doubt about your feelings.
6. Jose Garcia Villa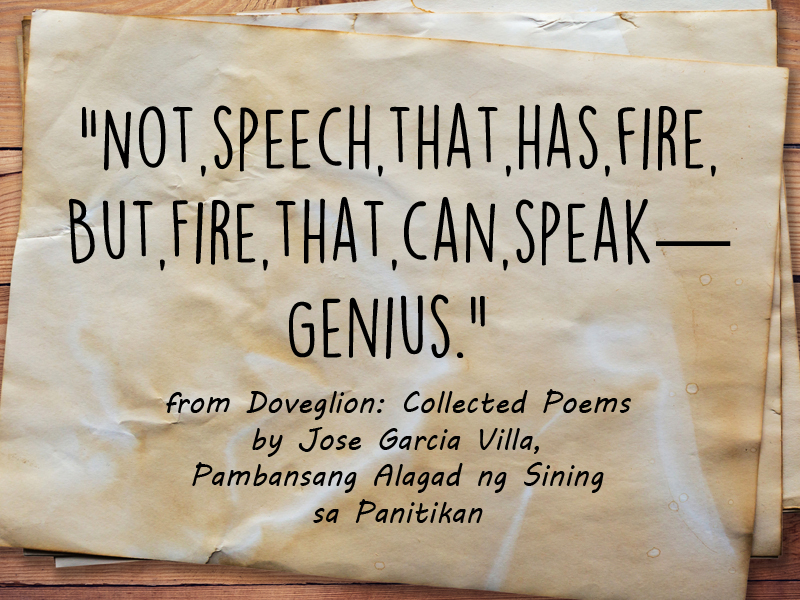 Don't just read the speech; read the speaker.
5. Francisco Balagtas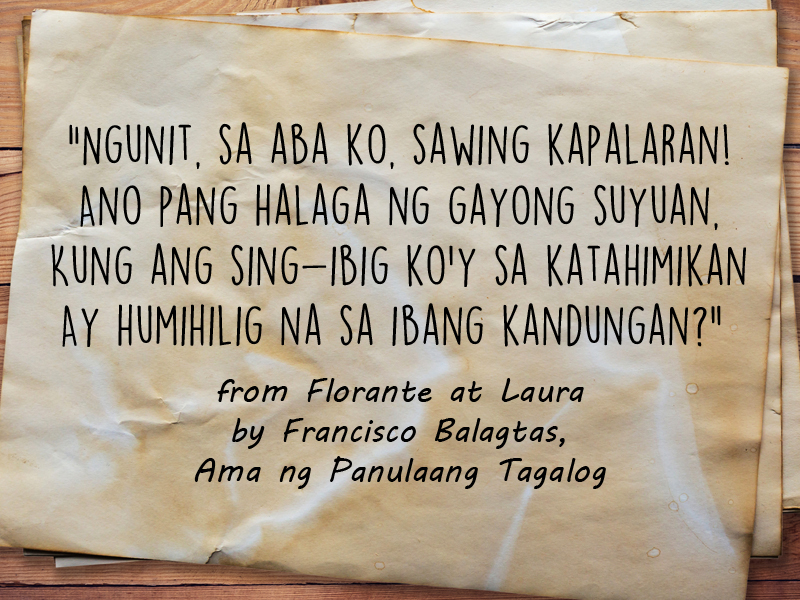 For whichever role you play in unrequited love (or a third party).
4. F. Sionil José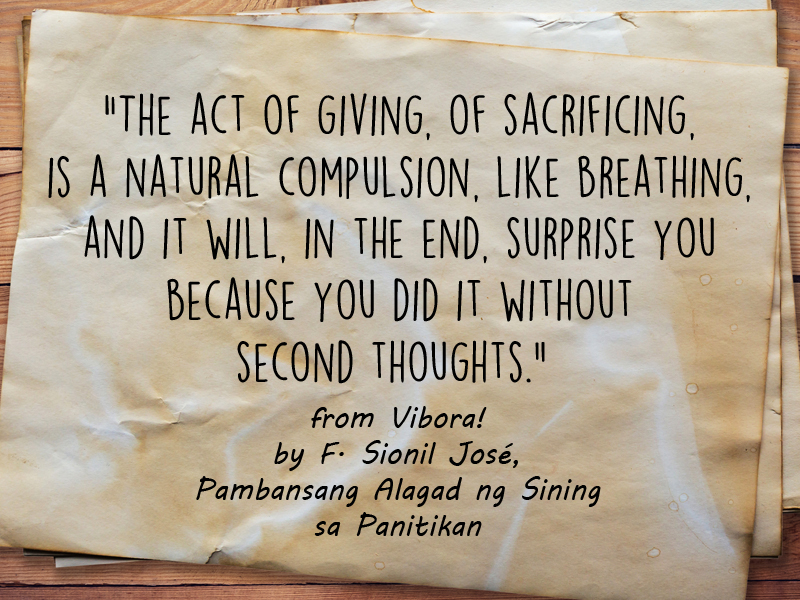 To achieve that selfless love you've only seen in movies.
3. Jose Corazon de Jesus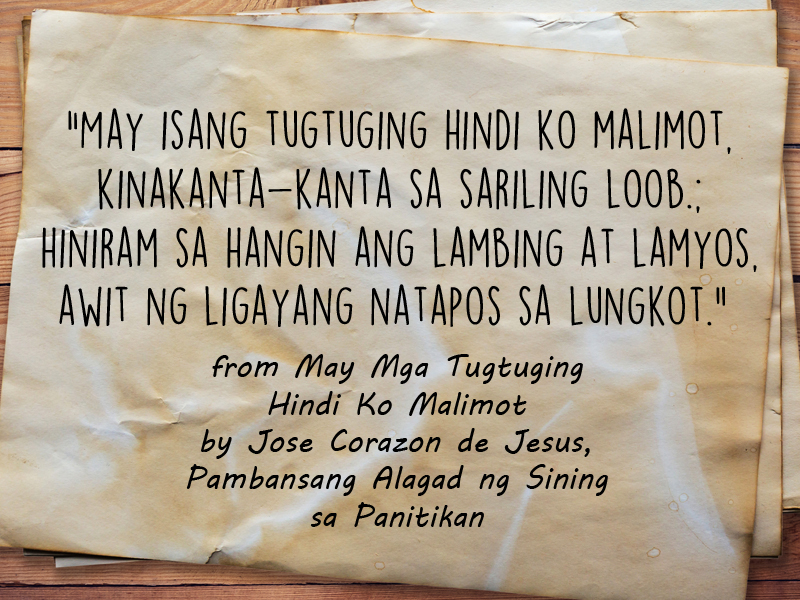 Yes, it's painful to move on.
2. Lope K. Santos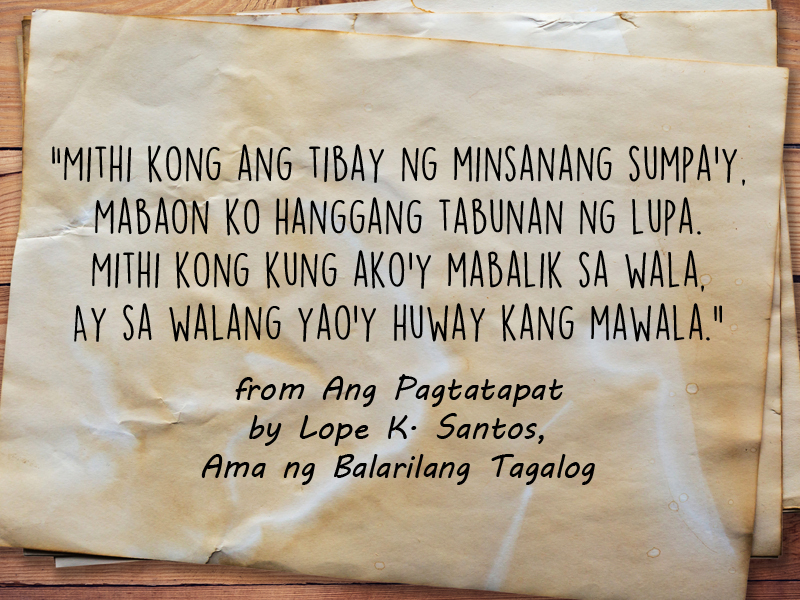 Because there's still the kind of love that aims to outlast the lover.
1. Ildefonso Santos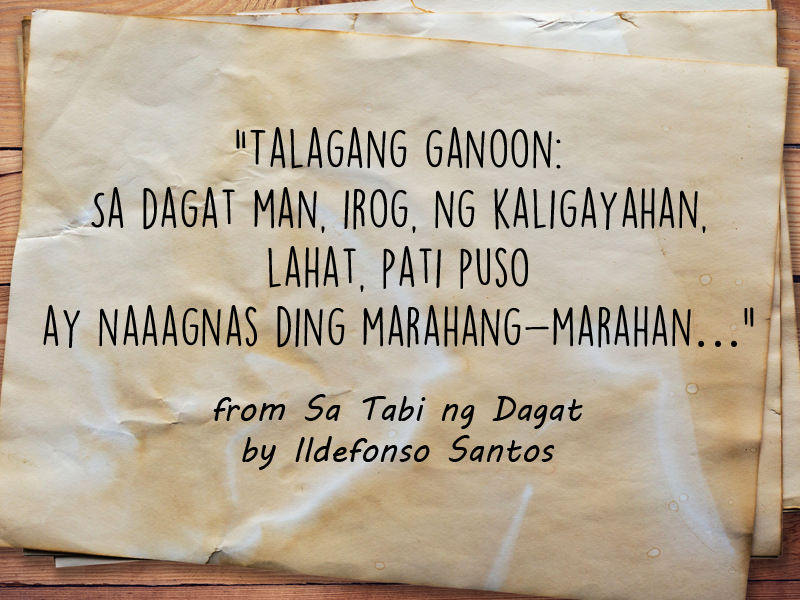 But still, #WalangForever.
What are your favorite lines from Pinoy poets and writers? Share the feels in the comments!