The Women
Behind 8 of the Philippines'
Most Successful Businessmen

by Abu Poblete

It's easy to pinpoint the country's most successful businessmen; they've got their names in everything and almost anything, which is why everyone from every walk of life knows them. But as the saying goes, "Behind every great man is an even greater woman," there will always be that one hardworking woman who helped push these businessmen into their current positions of power.
Apart from celebrating International Women's Month with Facebook posts, restaurant promos and free stuff like train rides (hi, LRT2!), let's take a look at 8 inspiring women.
8. Grace Tan Caktiong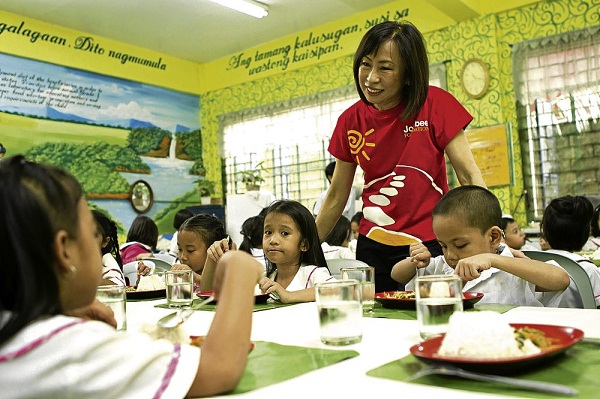 via inquirer.net
Grace Tan Caktiong isn't only the wife of the founder of Jollibee Tony Caktiong–she's also a philanthropist who always goes the extra mile to help those in need. Mrs. Caktiong is the president of the Jollibee Foundation, which is responsible for the Busog, Lusog, Talino (BLT) School Feeding Program that has helped 142,000 undernourished school children from 1,500 schools in 200 towns since 2007. She has also led the foundation in its Farmer Entrepreneurship Program that helps small-scale farmers in directly supplying institutional markets. This has already helped 1,000 farmers since 2008. The Jollibee Group FoodAID program that provides relief services and rehabilitation to places struck by calamities is also one of Mrs. Caktiong's projects.
7. Susan Co
via iweb.ph
If you think work and love could never work hand in hand, the powerful team of Susan Co and her husband Lucio Co is the perfect testament otherwise. In 1998 the couple gave birth to the powerhouse hypermarket called the Puregold Price Club, which has since grown to over 150 stores to date.
6. Bea Zobel
via Sara Black Photography
Well-known philanthropist that she is, Bea Zobel Jr is an ardent supporter of local culture. Among many others, she has been behind local advocacies like working with T'boli groups for her locally-made furniture, implementing numerous projects for the Mangyans of Mindoro, and helping in the preservation, development and restoration of Bohol's old houses and centuries-old churches.
5. Mercedes Tan Gotianun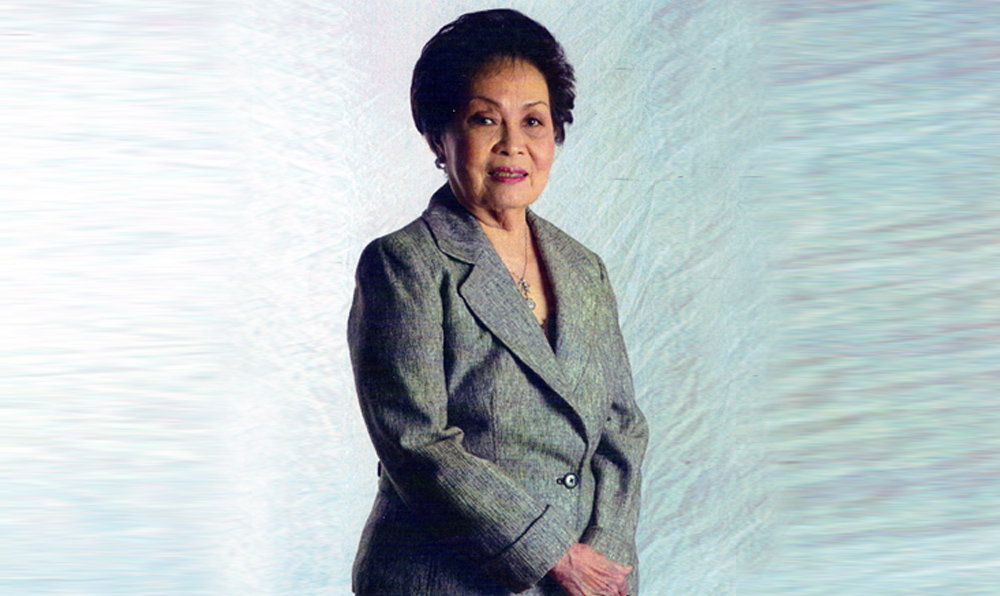 via upsigmadeltaphi.com
Yet another great example of love-meets-family business. Mercedes Tan Gotianun is a gem in the business industry and is her family's matriarch. Mrs. Tan co-founded both the Filinvest Group and East West Bank companies and managed being a strict yet inspiring parent to her children. The couple were as business-savvy as you can image; they've never left any unpaid financial obligations or loans throughout their 60-year career as entrepreneurs.
The couple also shared their seven secrets for success in an interview: Taking care of shinyong or creditworthiness by being honest, being fair to all in business and in family, never spoiling their children, strengthening human capital, serving and believing in underserved markets, always studying and researching, and by having the vision to take on strategic and long-scale plans. It's safe to say that the Gotianun couple's got the perfect recipe for success, but it's their heart and principled prudence that brought them to where they are now.
4. Gretchen Cojuangco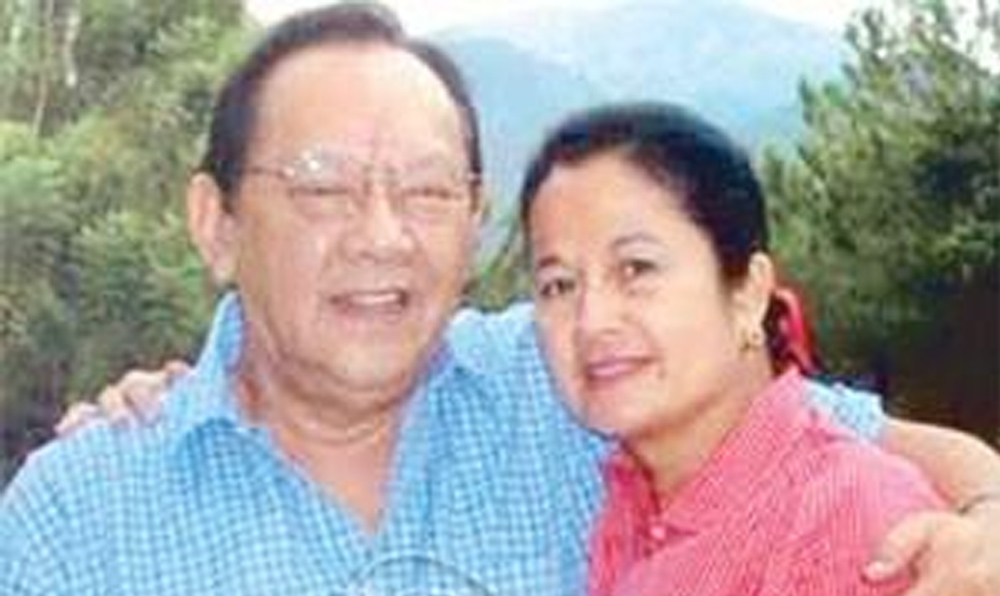 via entrepnegosyo.com
Gretchen O. Cojuangco, also known as Soledad Oppen of the Montinola family of Bacolod, is an art lover, philanthropist and generous advocate of the restoration of a number of churches in Tarlac and Negros.
The couple has been happily married for 55 years now, and their love doesn't seem to be fading. "You know, if two people really like each other, you can learn to forgive each other instead of making any problems last," Danding Cojuangco said, sharing the secret of their long-lasting marriage.
3. Kitkat Silverio Zobel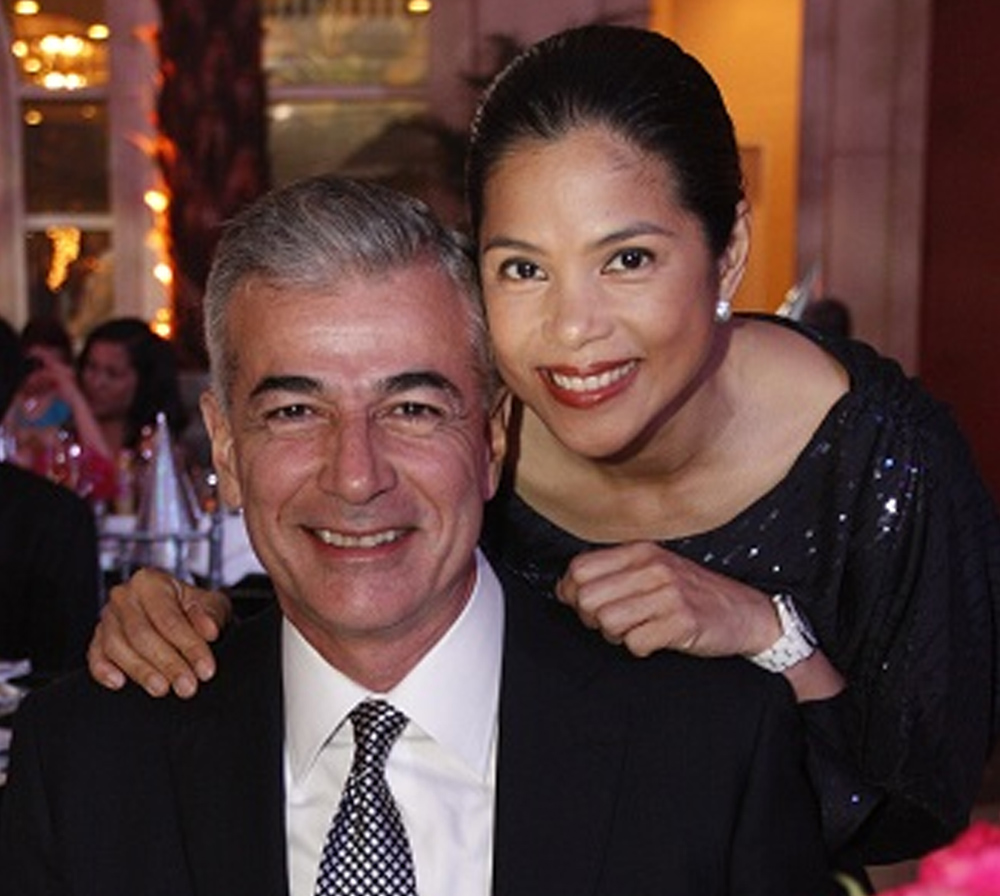 via valoriemarie.tumblr.com
Behind the beauty of Kitkat Silverio Zobel is a Child Development graduate, cultural activist, CENTEX volunteer, and a donor of UP Diliman and Manila. She is married to Ayala Corporation president and COO Fernando Zobel.
2. Elizabeth Gokongwei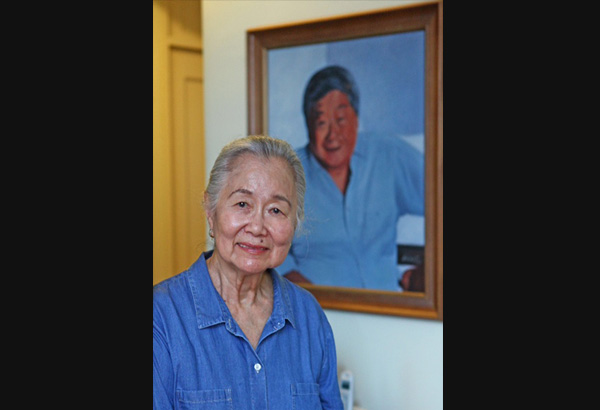 via philstar.com
Besides being the wife of the second richest man in the country, Elizabeth Gokongwei is also known as the ultimate angkong of her family and the local Chinese community. Lance Gokongwei described her mother as a humble, warm and honest person. Everyone she meets respects her out of love and not fear. Elizabeth is also deeply connected to the Cantonese culture and food after growing up around her own grandmother's cooking and China Panciteria's classic dishes. This connection with Cantonese food made Elizabeth imprint the same culture and love of food to her children and grandchildren, always cooking lumpia, lomi and pancit for every birthday celebration.
1. Felicidad Tan Sy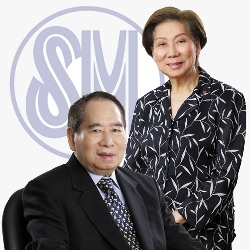 via SM Foundation
Felicidad Tan Sy is a strict and principled businesswoman, as well as a mother who never fails to infuse these principles into her work and family life. Tessie Sy Coson of BDO, Felicidad and Henry's daughter, says that at the early age of 13, her parents made sure that she and her siblings were aware of their family business by working part-time there after school.
As a devout Catholic herself, Felicidad never lets go of her morals. One example is her iron-fist decision in not allowing the SM Investments Corporation to include casino operations. She also makes sure that the SM Foundation is an active spiritual foundation for the country, which is manifested in the regular Sunday Masses at SM malls, the various projects and missions of parishes, and the banning of adults-only movies in their cinemas.