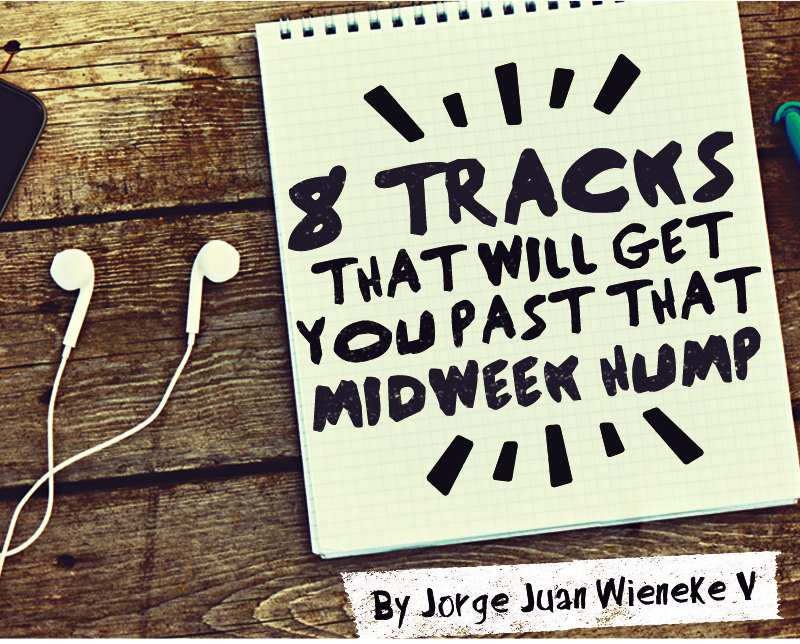 Mondays get a lot of flack for being the first day back at work or school, but everyone knows that Wednesdays (aka Hump Days) are the real struggle and test of character.
There's nothing quite like a good ole midweek session of music therapy to get you back on your feet, so here are 8 tracks that are sure to get you through. Dive into these assorted little gems and get your ears ringing with some positive vibrations. We all know the world needs a good sprinkling of that here and there.

Lovely Funk Soul Pop Duo "HEAVy" showers us with all things good and vibrant with a track that oozes tenderness while also doubling as an invitation for love.
Let's rewind and backtrack to 1997 when this divine track was first released by Adriana Evans, who is mad underrated. With this track called Love is All Around, she translates exactly how it feels to have love permeate through your entirety, leaving you a much happier and lighter person than you were prior to the four minutes you shared with this lovely tune.

With this staple classic that we all know and love, Bill Withers has definitely succeeded in coming up with an iconic feel good song that paints a picture as clear as its title. Bump this song with your homies and you'll be on your way to a better day in no time.
This track is just the right song to get you swaying and clapping left to right with a silly smile on your face. Remember all the movies that used this song as the ultimate Happy Ending tune? Whenever this song comes on, it always feels like the soundtrack to a poetically just and triumphant ending, like when the protagonists celebrate their victory over evil. In the same way, this song can set the mood to get you to conquer the day.

Definitely a go-to feel good song from the King of Pop himself. This one never fails to brush the dirt off your shoulders when you're feeling a bit down. This song just screams warmth, love and affection. It's almost impossible to walk away from the experience feeling nothing. This song will literally give you butterflies.

Grammy Award Winner Ramsey Lewis' powerhouse collaboration with the ever amazing Earth Wind and Fire! Need I say more? This one gets you in the spirit and groove of all things good without even trying. Vibes all around!

An oldie but definitely a goodie. This song is always associatedg to all things bright, shiny and breezy.

This one's sure to give you a serious case of LSS. This is one track you'll find yourself going back to every now and then because it'll give you shivers to listen to. Sonically it will hit you in all the right places.

Got any tracks that are your go-to tunes to get through that midweek hump? Share it with us in the comments below!