It Flew Away: 8 Funny Reactions to Lenny Kravitz's Wardrobe Malfunction
Aug 5, 2015 &nbsp • &nbsp 8List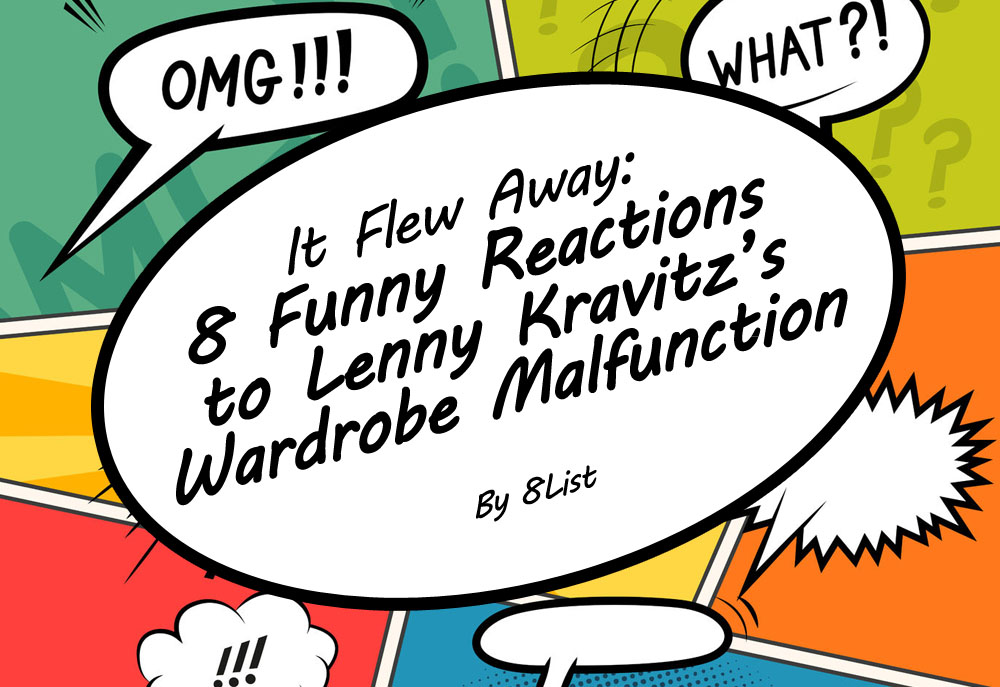 Rockstar and actor Lenny Kravitz is trending on social media today. Is it because of a new album? Nope. A new single? Nope. A new Hunger Games movie? Nope.

During a concert in Stockholm, Lenny Kravitz rocked so hard that his pants split open, giving the audience an eyeful of his shlong. He then rushed offstage in between songs to change his pants.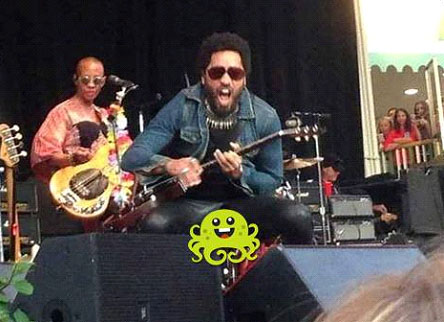 Click here for the NSFW image.
Now that is a rockstar. How ballsy do you have to be rock out without any underwear? In leather pants, no less! Seriously, he's nuts! Penis!
Naturally, people had a field day over Lenny's unfortunate accident. Check out some of the reactions below:
8. It's a good day for red bands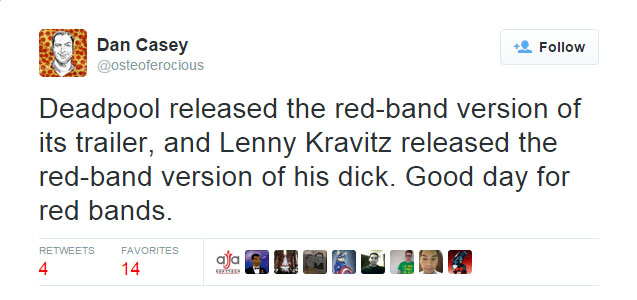 7. There are vegan leather pants?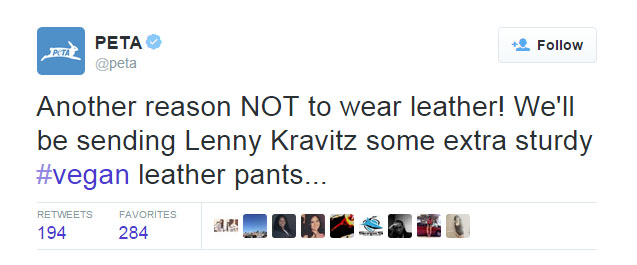 6. Double take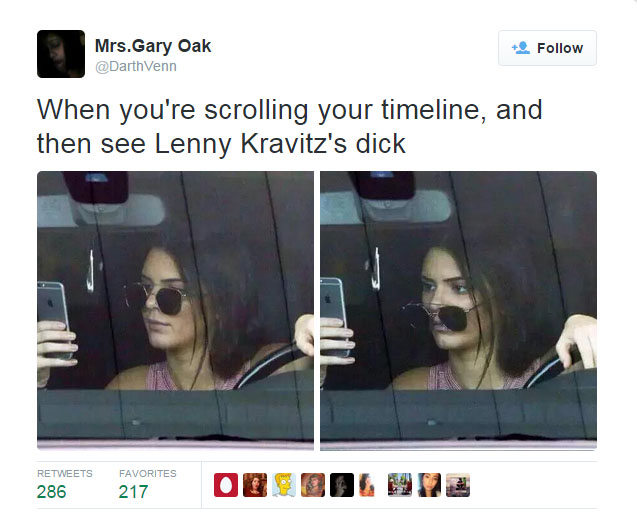 5. 'Tis the season of splitsville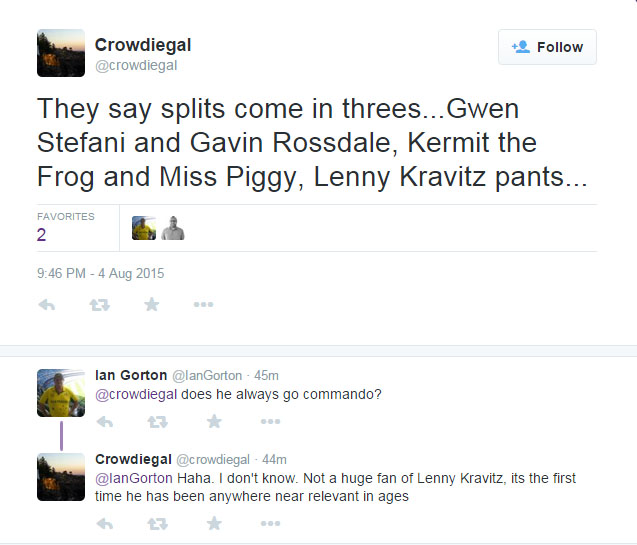 4. Poor Kermie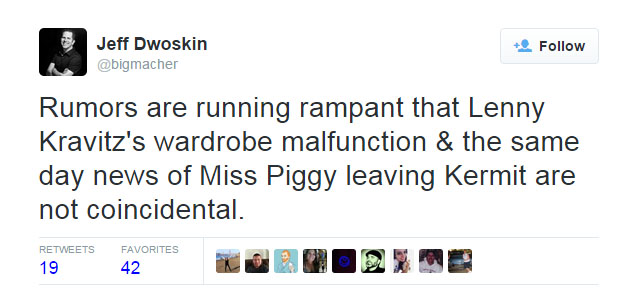 3. To paraphrase George Takei: "Ohhh myyyyyy"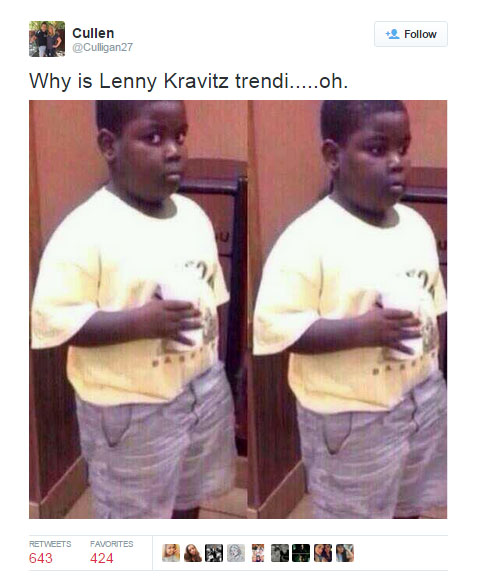 2. #Unfair #EqualityForAll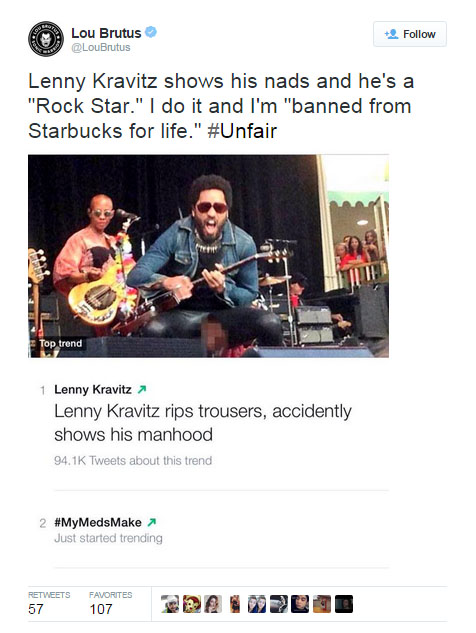 1. Best response goes to…Steven Tyler!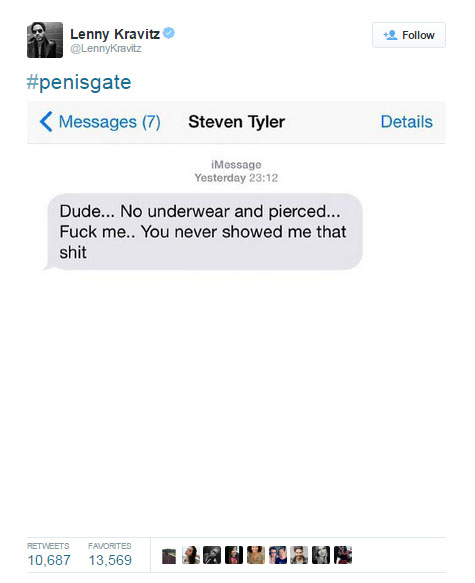 Good to know Lenny handled this like a pro, joining in on the fun and even putting the hashtag #penisgate.
How about you? What are your thoughts on little Lenny flying away? Got any memorable wardrobe malfunctions to share? Sound off in the comments section!