Going to a high school in the Philippines is completely different to those in teen movies we watched as a child: we can't wear anything except our conservative uniforms, the strict guards won't let us get out of school during class hours, and we need to endure the same classmates for the whole year.
And if you went to a public high school, there are rules and cultures that may not be familiar with other schools in the country. Classes are bigger, students are more diverse, but we all know that the whole experience is one for the books!
Here are 8 things you can relate to if you were a public high school student, or even if you still are:
8. You hate it when you're one of the "cleaners" for the day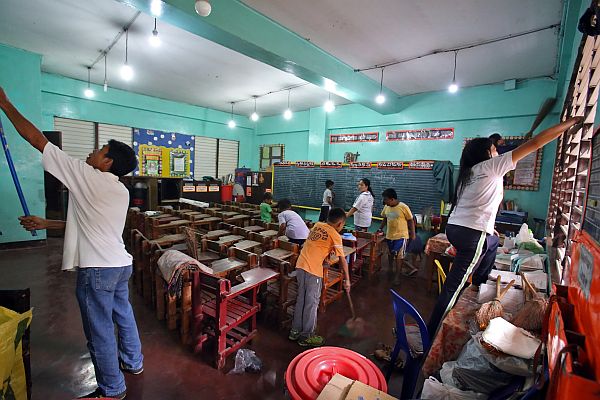 Even if you don't clean your own room at home, you can't hide from cleaning your classroom. Some teachers even require students to bring cleaning materials like coconut husk, broom, and the all-time favorite: floor wax! You're even required to enter the room with those foot rugs that come in different colors.
7. That no make-up look in graduation photoshoots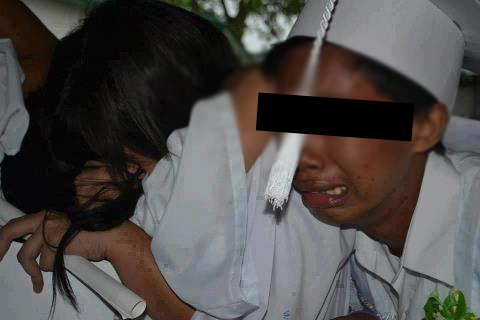 Being in public high school comes with some weird rules such as being prohibited to wear makeup—not only in school but even on your graduation photo. This is why mocking each other's graduation photo is one of the highlights of every high school reunion.
6. You volunteered for Brigada Eskwela
If you're an active student who loves joining school programs, then you've probably volunteered in Brigada Eskwela. It's basically a program held annually a week before the new school year to clean the school and prep the rooms for the first day of classes. It's a great way to be productive if you're bummed at home the whole summer or you know, if you already miss your crush.
5. You have a lot of batchmates, like, A LOT
Having more than ten sections in your batch is normal. It's an advantage if you just want to be invisible because you won't really memorize all of their names (unless you're running for student council president) Come graduation and the line of students is until the fourth floor of the school.
4. Transferring from one room to another—every freaking subject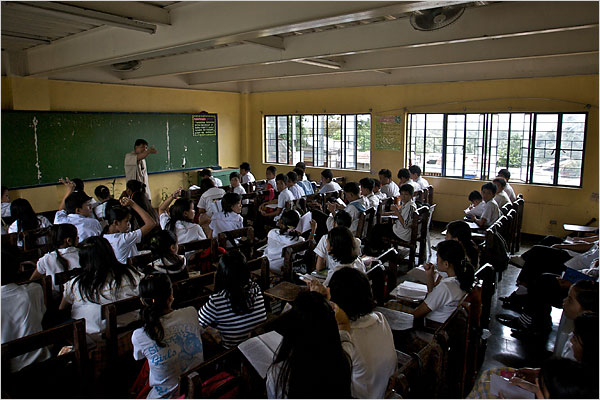 Since there are a lot of students in your school, most classes don't have a permanent room of their own. But it's an advantage if you did not attend the first class. *wink*
3. Ranking is usually per section
One challenging thing about being in public high school is that the class sections are ranked based on the student's general weighted average. The pressure is real!
2. Prom is usually held at your school
Unlike private schools that hold proms in hotels and function halls, you experienced dressing up with that glamorous hair and make-up in your own school's backyard. But that's what makes it fun: it's like seeing your school transform into a dreamland during the night.
1. Free stuff from the city mayor
Who doesn't want free stuff? Notebooks, t-shirts and even backpacks—a school year won't be complete without these set of school supplies (plus seeing the city's tagline on imprinted on them). Thanks, mayor!
What's your favorite high school memory? Share with us in the comments section below!