Aside from affordable furniture, IKEA is also growing to be a foodie haven with its wide range of offers. Foodies who visit IKEA for the famed Swedish meatballs will be delighted to discover new affordable food offerings starting with:
Meatball Sisig with Rice and Broccoli (P95)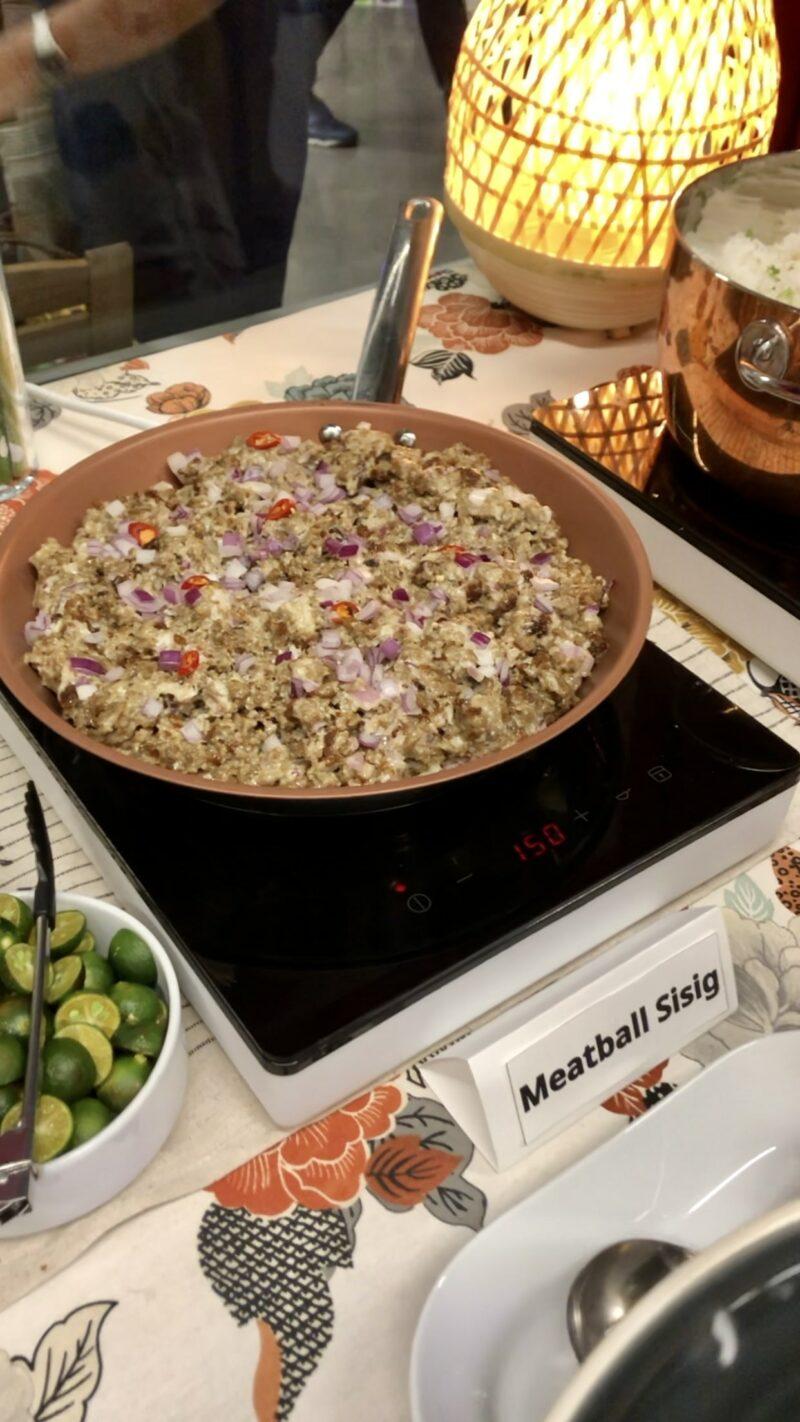 The star of summer is undeniably IKEA's new Meatball Sisig, classic meatballs turned into ground pork and cooked with red onions and chili bits. The result? A mouthwatering dish that will keep you coming back for more. The Meatball Sisig is served with rice and vegetables per meal and is available only during weekdays from 11 AM to 3 PM and from 5 PM to 8 PM.
8 Kuripot IKEA Finds for Your Minimalist Work Space
8 Kuripot IKEA Finds for Your Minimalist Work Space
Youko Dela Cruz | Feb 24, 2022
Corn Ball (P100/3 pcs)

If you want a sweet and savory snack, IKEA's Corn Ball fits the bill. These are crunchy on the outside with a surprise center — IKEA's famous Swedish Meatballs. Top it with tangy mustard and you've got yourself a perfect energizer.
Chocolate Soya Ice Cream (P10)

Starting May 8 customers will get a nice treat in the form of IKEA's Chocolate Soya Ice Cream. It's available at P10 per cone at the Swedish Bistro Exit. These aren't too sweet and will definitely have you dropping coins for more than one cone.
Pork Ribs with Barbecue Sauce, French Fries and Broccoli (P490)

If you're looking for a heavier meal option, go for the Pork Ribs with Barbecue Sauce. Every order comes with a side of potatoes and broccoli.
Veggie Balls with Organic Spaghetti Pomodoro and Broccoli (P120)

Another alternative to IKEA's classic Swedish Meatballs is the IKEA Veggie Balls here to save you from hunger after hours of shopping. Servings come with sides of Organic Spaghetti Pomodoro and Broccoli. And since it has no animal-based ingredients, it's a good choice for vegans and vegetarians.
Pineapple Donut and Mixed Berries Donut (P65/piece)

Sweet tooths will be delighted with IKEA's new donut flavors — Pineapple Donut and Mixed Berries. They're available per piece at the Swedish Bistro Exit. IKEA Kitchen Production Team Leader Maverick Javier even says the public has become quite a star that sometimes their stock runs out.
Langka Sans Rival (P180/slice, P1380/full cake)
Fancy desserts with a Pinoy twist? IKEA's new Langka Sans Rival is a delectable, creamy dessert that presents you with chunks of Langka and sprinkled crushed peanut mixed with buttercream layers. Grab a slice or take home a full pan from the Sweidsh Cafe.
Summer slushies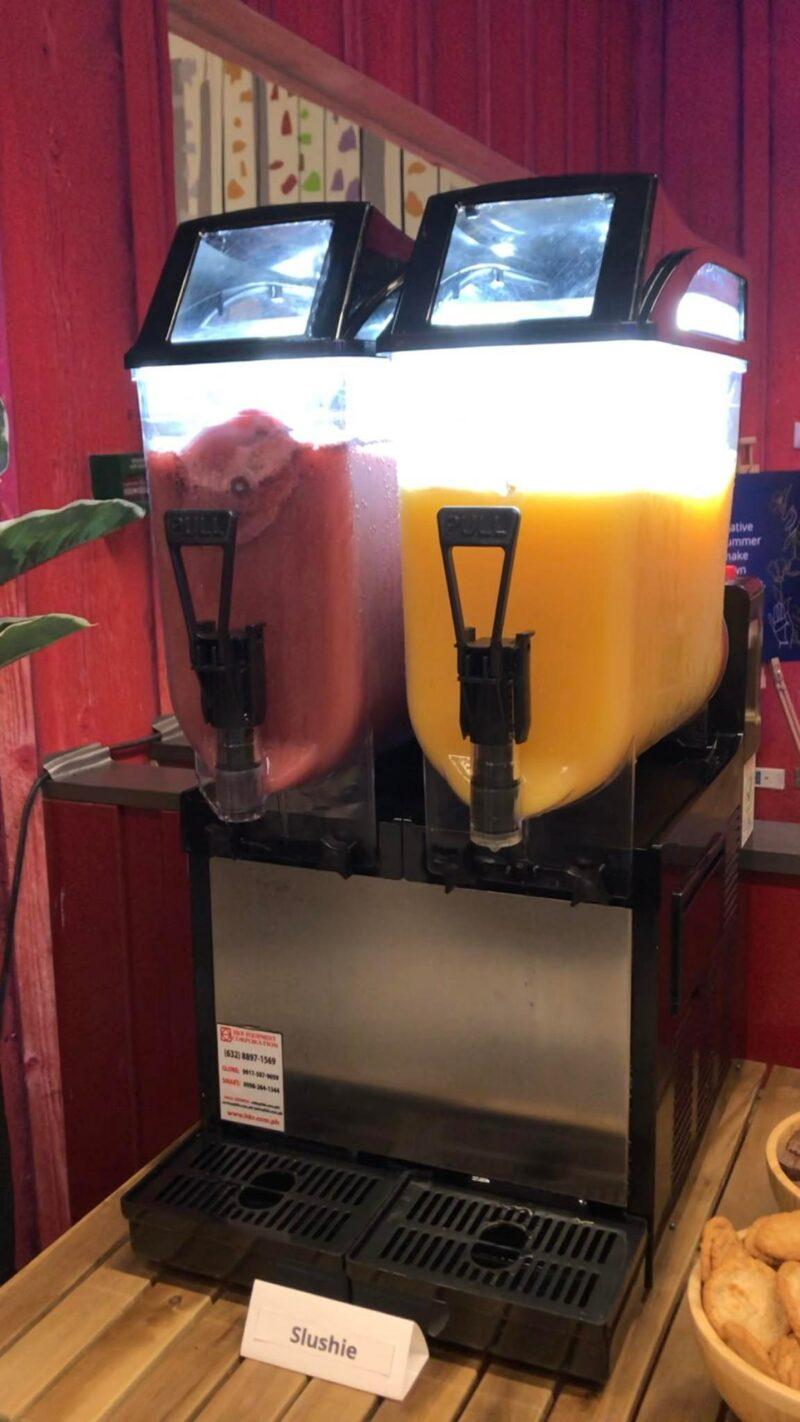 To help customers cool down from the blistering summer heat, IKEA also introduced two new Slushie flavors — Apple Berry and Hello Summer — sold in 420-gram bags at the Swedish Food Market. Grab these alongside IKEA's lineup of healthy snacks such as oat biscuits and vegan chips.
IKEA Family Members also enjoy cool perks that are perfect for family bonding activities. This summer, they can avail of partner perks from SM Hotels with up to 20% discount on hotel bookings, 20% off Family Museum Pass on the Ayala Museum, and 15% off on tickets to see the second run of the Ang Huling El Bimbo musical.
Check us out on Facebook, Instagram, Twitter, TikTok, and YouTube, to be the first to know about the latest news and coolest trends!