A tidy workspace can do wonders to declutter your mind. Level up your productivity game with these IKEA finds that will let you score minimalist items on a budget. Everything we've listed here is under P500, so your wallet can easily take this budol!
Tjena Desk Organizer – P290

This desk organizer is perfect for keeping all your essentials in one place, or even across your workspace since all five boxes are detachable! The boxes come in different sizes and shapes and it's also made of 100% recycled paperboard. Get your desk organizer here.
Drönjöns Pencil Cup – P50
Never lose a pen again with this minimalist pencil cup! It's made of durable metal mesh that is easy to clean and scratch-free. It also comes in handy for your beauty supplies, art materials, hobby accessories, and other small items that are easy to lose. Get the Drönjöns pencil cup here.
Aesthetic IKEA Finds P800 And Under That Plant Parents Will Absolutely Love
Aesthetic IKEA Finds P800 And Under That Plant Parents Will Absolutely Love
Andy Flores | Dec 17, 2021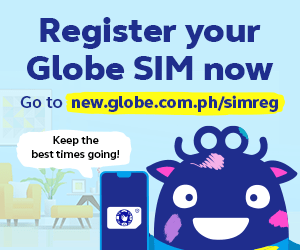 Bergenes Phone and Tablet Holder – P100

This phone and tablet holder is the answer to your digital meetings and binge-watching problems! Keep your hands free with this bamboo-made device stand that is lightweight and won't take up too much room on your desk. Get the Bergenes phone and tablet holder here.
Tjabba Magazine File – P50, 2/pack

Smiles are contagious, they say. Well, we hope that this smiling magazine file will start your day with happiness! The best part? It's made of 100% recycled corrugated cardboard so it serves its positive impact on the planet. Get your Tjabba magazine file here.
Möjlighet Headset and Tablet Stand – P100

Keep your headset and tablet safe and organized with this minimalist steel stand. It's lightweight so it's easy to move from one place to another! Get the Möjlighet headset and table stand here.
Nojig Organizer – P50
How to deal with an untidy and messy workspace? This organizer is the solution to your problem! It comes in different sizes that are perfect for your everyday essentials, plus it's made of 20% recycled plastic! You get to save planet earth while trying to boost up your productivity level. Shop your Nojig organizer here.
Romma Cable Management Box – P450

A cobweb of cables in your workspace is such an eyesore. Before you know it, you're stuck in an escape room of wire puzzles. Don't worry, IKEA is here to save you with their cable management box! Shop here.
Sävsta Memo Board – P120

Never miss a meeting again with this memo board! It comes with adhesive tabs so you can easily hang the poster on your wall. You can also easily personalize it anytime with a quote, recipe, or a reminder that you can go through the week! Get your Sävsta memo board here.
Check us out on Facebook, Instagram, Twitter, and YouTube, and be the first to know about the latest news and coolest trends!